Movies You Had No Idea They Remade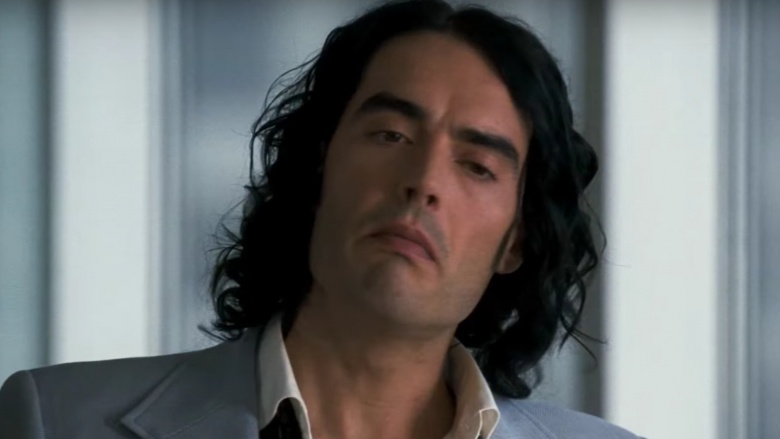 Hollywood churns out so many remakes, reboots, and sequels, that it seems like the actual original movies get shoved out of the way and don't even get a chance. Yeah, maybe, but the last decade's glut of everything-old-is-new-again movies has also reached critical mass, to the point where some remakes come and go, largely ignored or ultimately forgotten. (It kinds of defeats the purpose of a remake: they're safe, familiar, and have built-in name recognition, ensuring a "safe" investment for a movie studio.) Here are some recent remakes that only a true film buff (or someone who loves bad movies) would have seen all of.
Red Dawn
For those too young to remember, the Cold War was at its peak in the 1980s, or at least the fear of an invasion and takeover by the Soviet Union was. The 1984 movie Red Dawn expressed that Western anxiety in a way that was equal parts terrifying and inexplicable: communist paratroopers invade Colorado. Fighting back and ultimately repelling them were a bunch of tough-as-nails, gun-toting high school kids. (Read: actors in their 20s who were cast as high school kids, such as Patrick Swayze and Charlie Sheen.) Shortly after its release, the National Coalition on Television Violence proclaimed Red Dawn the most violent movie ever made, with more than 250 violent acts. But those kids got the job done, and America prevailed. The collapse of the Soviet Union a few years later makes the original Red Dawn a little dated, but the simple formula of "teens defeat evil invaders" was just too irresistible for Hollywood to leave alone. The movie was remade in 2009 and released in 2012 — the teens were now led by a Marine (Chris Hemsworth) and the invaders were from one of the last bastions of communism, North Korea. But when the movie was produced, the bad guys were from China, which MGM changed so as not to eliminate the potentially huge box office potential in that country.
Adventures in Babysitting
Another '80s classic fondly remembered by a generation because it constantly aired on cable TV, 1987's Adventures in Babysitting was sometimes funny, sometimes scary, and so compelling because the stakes were very high. It's got a simple story that resonates: a babysitter has to rise to the moment and rescue her friend trapped in the city while encountering all sorts of obstacles, and with little kids in tow. In 2006, Disney announced plans to reboot the movie as a vehicle for two of its Disney Channel stars: Raven-Symone of That's So Raven and Miley Cyrus, then of Hannah Montana. A planned 2010 release never happened, but the film was finally remade as a made-for-TV Disney Channel original movie in 2016. It starred two more contemporary Disney Channel stars, Sabrina Carpenter (Girl Meets World) and Sofia Carson (Descendants).
Death Race
The delightfully gonzo action movie Death Race 2000 was released in 1975. It's set in a future dystopian United States in which the main form of entertainment is a worldwide car race in which violence and murder between participants is strongly encouraged. And it takes place in the far-off, distant year of ... 2000. It's something of a cult classic and "midnight movie" favorite. A car-centered, Fast and Furious-cash in of a remake came and was quickly forgotten in 2008 — this time set in the far-off, distant year of 2012. It starred Jason Statham and Tyrese Gibson (versus the original's David Carradine and Sylvester Stallone). And the death-race-as-televised-entertainment takes place on the grounds of an island prison. The movie made $75 million at the box office, just enough to spawn two straight-to-video prequels, confusingly titled Death Race 2 and Death Race 3.
The Shining
The Shining is truly one of the most disturbing films ever made, and is also one of the most critically acclaimed horror movies of all time. Stephen King's book about a writer named Jack Torrance slowly succumbing to supernatural evil forces while serving as the winter caretaker of a hotel was adapted by Stanley Kubrick in 1980. But what does Stanley Kubrick know about filmmaking anyway? That's pretty much the sentiment of King. He's expressed his disappointment over Kubrick's interpretation of his novel multiple times; in 2013 he told the BBC that the direction of Shelley Duvall as Wendy Torrance makes for "one of the most misogynistic characters ever put on film" and that "she's basically just there to scream and be stupid and that's not the woman that I wrote about." He told Rolling Stone a year later that the movie completely ignores the arc of the book, where Jack tries to be good but slowly goes crazy. "When I saw the movie, Jack was crazy from the first scene. I had to keep my mouth shut at the time." But he didn't have to keep his mouth shut in 1997. He thoroughly approved a 1997 made-for-TV remake of The Shining for ABC, a network which had produced versions of King's The Stand, It, and The Tommyknockers. Replacing 12-time Academy Award nominee Jack Nicholson as Jack Torrance: Steven Weber, the guy from that show Wings.
Rear Window
It's one of Alfred Hitchcock's most famous films: Jimmy Stewart plays a man confined to his bedroom with a broken leg. He gets bored and starts staring at his neighbors with binoculars, only to inadvertently spy on a murder and a cover-up. The 1954 film is so famous that it's familiar even to those who haven't technically seen it — the plot has been used and parodied on lots of TV shows, such as Castle, Get Smart, That '70s Show, Alf, The Flintsones, and The Simpsons. In 1998, the movie itself was remade as a movie-of-the-week for ABC. It adheres faithfully to the plot of the original (it would be foolhardy to alter Hitchcock too much), but it's notable for the acting return of Christopher Reeve. He played the lead role, of a wheelchair-bound man who stumbles on the murder. It was his first acting work since a devastating horse injury that left him almost completely paralyzed less than three years earlier. Reeve was nominated for a Golden Globe for his performance, and he won a Screen Actors Guild Award.
Arthur
For a while there, Hollywood was aggressively trying to make a movie star out of Russell Brand, the British standup comedian who looked like a '70s rock star and spoke about politics and culture like a Cambridge professor. After a breakout role in Forgetting Sarah Marshall, starring in its spinoff Get Him to the Greek, and a profile-raising marriage to pop star Katy Perry, Brand took on the lead role in a 2001 remake of the beloved 1981 comedy Arthur. (It was even one of the rare comedies to earn Oscar nominations in acting categories — Dudley Moore got a Best Actor nod for playing the title role of a drunk and lonely lovelorn millionaire, and John Gielgud won Best Supporting Actor for playing Arthur's manservant.) While Brand received some critical praise for his performance, Arthur grossed just $33 million at the domestic box office against its $40 million budget. Audiences just couldn't handle their hilarious alcoholics being played by anybody but Dudley Moore.
Fright Night
The original 1985 version of Fright Night is a minor horror classic about a horror movie-obsessed teenager (William Ragsdale) who becomes convinced that his creepy neighbor is a psychopathic vampire (Chris Sarandon). Nobody believes him ... but guess what? He's right. Fright Night didn't really need to be remade, but along came a new version in 2011. It ramped up the comedy with a screenplay boasted by genre TV veteran Marti Noxon (Buffy the Vampire Slayer, Angel). Starring the late Anton Yelchin as the horror-obsessed teen and Colin Farrell as the bloodsucker, it earned positive reviews but brought just $18 million at the domestic box office, which is less than the original made almost 30 years earlier.