WandaVision Director Matt Shakman Weighs In On The Luke Skywalker-Like Cameo Rumor - Exclusive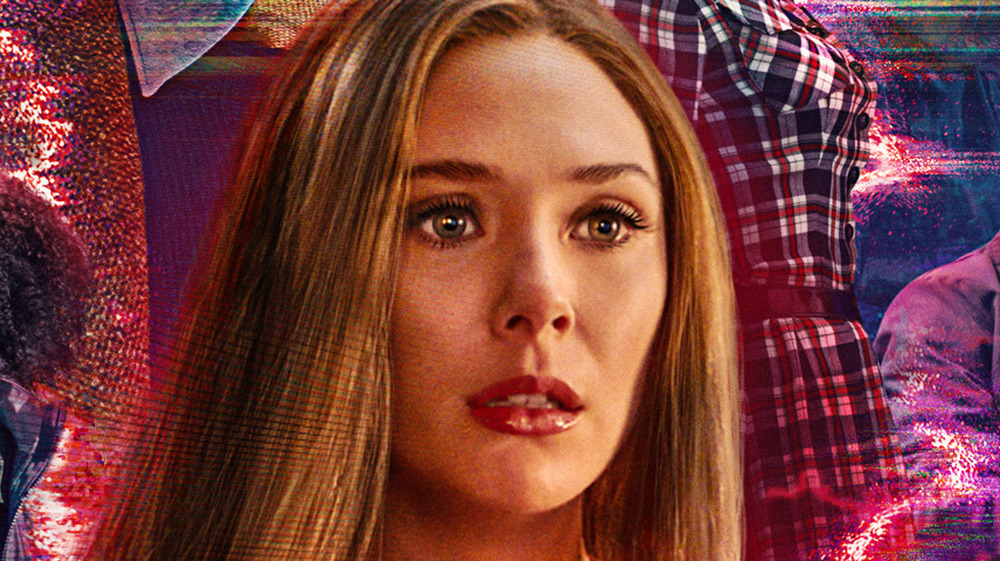 Marvel Studios/Disney+
Fans are no doubt excited — if not already starting to mourn over — the season finale of WandaVision, as Marvel Studios' debut series on Disney+ wraps up on Friday, March 5. That's because episode 9 promises to be an extraordinary conclusion to the blissful reunion of Wanda (Elizabeth Olsen) and the thought-to-be-deceased Vision (Paul Bettany) in Westview, New Jersey — blissful, that is, until S.W.O.R.D. began to crack through force field known as the "Westview Anomaly" to reveal Wanda and Vision's ideal married life together in the guise of classic television sitcoms was a creation of Wanda's Chaos Magic.
Part of the fun for fans, of course, has been spotting the strategically placed Easter eggs and dissecting the faux commercials in WandaVision, as well as reveling in the reveals of characters and storylines tied not only to the MCU, but also to the Marvel Comics. While the reveals thus far have been thrilling for fans to experience, the biggest and best may be yet to come. 
Who will cameo ... or have they appeared already?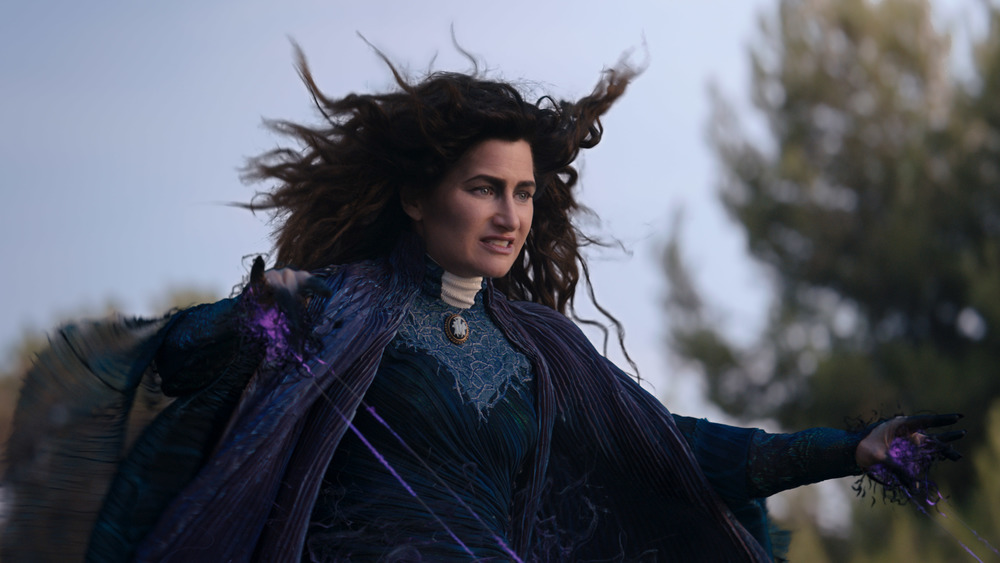 Marvel Studios
In an interview with TVLine in February 2021, series star Elizabeth Olsen teased that WandaVision would have a massive cameo from someone in the MCU akin to Luke Skywalker's appearance in the season 2 finale of The Mandalorian. That's when a de-aged Mark Hamill reprised his legendary role as the Jedi master to take Grogu (aka the Child, aka Baby Yoda) off the hands of Din Djarin (Pedro Pascal) so he could help the Force-sensitive being begin his training.
However, since that TVLine report went live on February 2, Looper had the chance to speak to WandaVision director Matt Shakman in an exclusive interview. Shakman pointed out that a lot of things have happened in the past month on WandaVision that would qualify as big reveals. One thing Shakman is certain of is that any cameo in the show wouldn't be so big that it would detract attention from Wanda and Vision's core story.
"We're trying to tell a cohesive story [and] the spine of it is about [Wanda] wrestling with her grief and her loss. That's the ultimate story that we're telling. It's this romance, this love story, and about what she's lost," Shakman explained to Looper. "Lizzie said that [reveal about the big MCU cameo] quite a few weeks ago, actually, and since then, you've seen Evan Peters [appear as Pietro Maximoff], you've seen Agatha Harkness revealed, and you've seen the White Vision revealed. There've been a lot of reveals since then."
As for fans pining for someone even bigger to be revealed, don't let Shakman's words burst your bubble just yet. The director hinted to Looper that more could definitely be in store in episode 9. "I would say, for all those who are speculating, continue to speculate, go ahead," Shakman said, smiling. "But we have continued surprises and there may be more, but it's a pretty busy chess board as it is."
WandaVision's season finale drops this Friday, March 5, on Disney+.