Bill Nye's The End Is Nye - What We Know So Far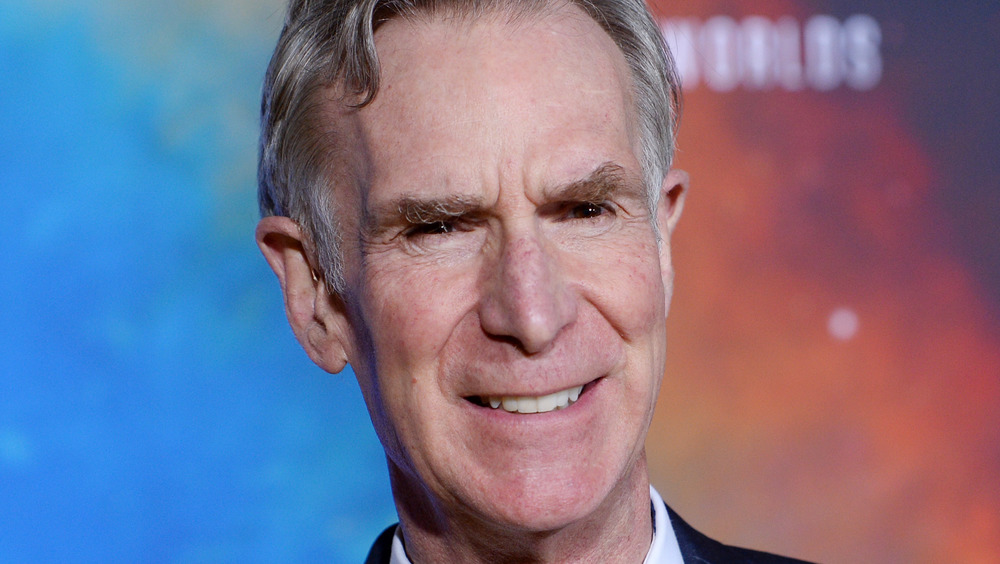 Amanda Edwards/Getty Images
Bill Nye is nothing if not enthusiastic about science. The mechanical engineer has made a career out of being a public face and advocate for it: He brightened classrooms with his PBS show Bill Nye, the Science Guy and then returned decades later, when the world needed him most, in Netflix's talk show Bill Nye Saves the World.
However, it turns out Bill Nye hasn't saved the world — yet, anyway. Armed with his expansive bowtie collection, he's coming back for his newest show, ominously and hilariously called The End is Nye. It'll delve into the mystery and science of possible global disasters, like the all-too-familiar threat of viruses, but also the stuff of dramatic sci-fi flicks (think: asteroids). Of course, climate change will be present, alongside the classics, like chemical warfare and authoritarianism. To top it off, that basic middle school science fair volcano will be explored as a full-size threat.
Here's everything we know about The End is Nye so far.
When is The End is Nye coming out?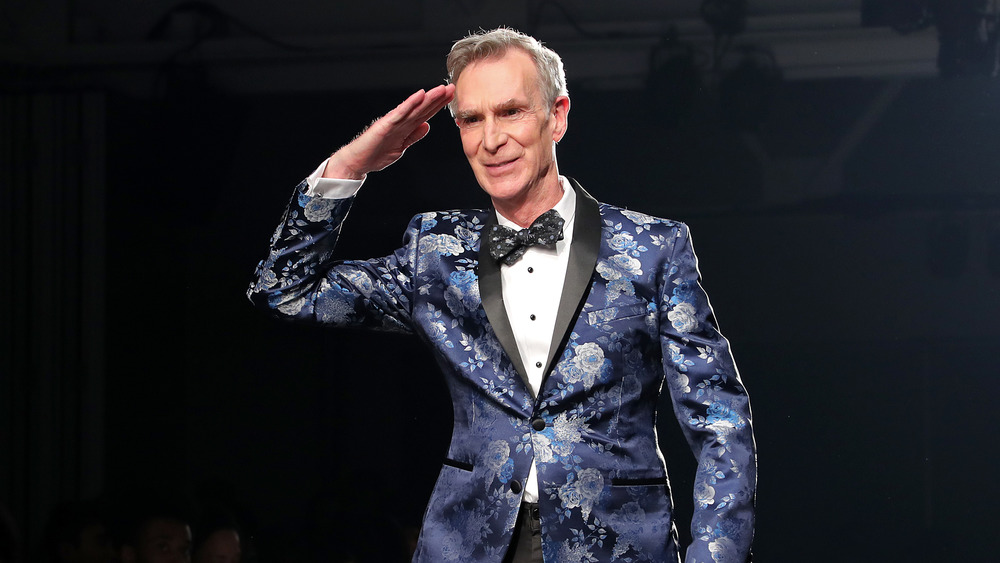 Rob Kim/Getty Images
Bill Nye is a busy guy, between answering Twitter's myriad of science questions and explaining how Stranger Things works, but since the end is apparently nigh (as the year 2020 seemed to demonstrate, many would argue), there's a bit of a ticking clock to get his newest series out into the world. There's no release date yet, so it seems likely the show will come out some time in 2022. Let's just hope no more of those global disasters wreck the planet before he gets the chance to explain various ways to stop them all.
Working alongside Nye on the show, and in the director's chair, is Brannon Braga, who's worked in both science fiction — on several different Star Trek series — and actual science, on Cosmos: Possible Worlds. He's also acting as showrunner and executive producer. Family Guy writer-creator Seth MacFarlane's Fuzzy Door is producing it with Universal Television Alternative Studio (via Deadline).
Here's how to watch The End is Nye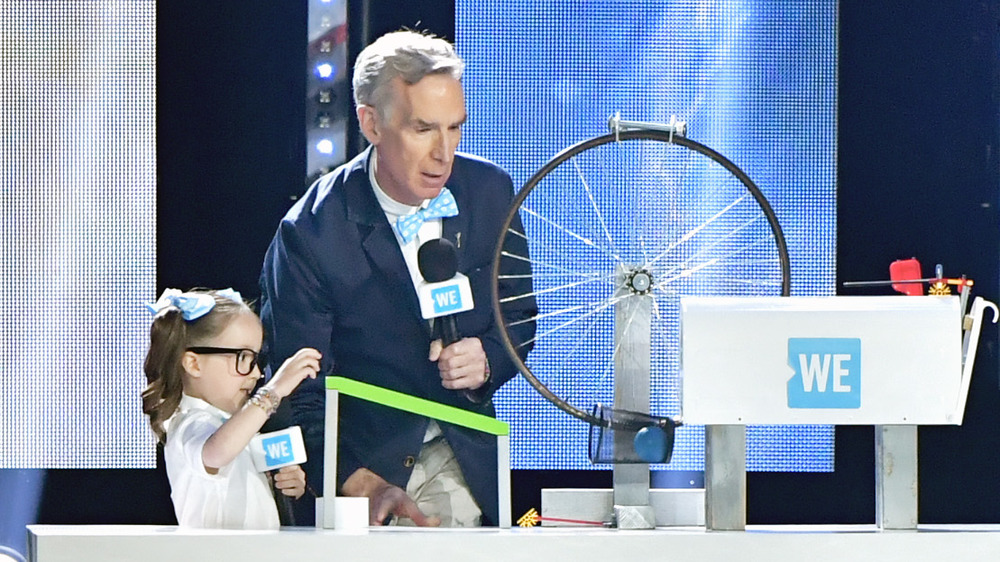 Emma Mcintyre/Getty Images
The End is Nye will find its home on NBC's streaming site Peacock, alongside other shows like the beloved optimistic sitcom Parks and Recreation, and the comedy A.P. Bio, a show that's practically the antithesis of Bill Nye (I.E., A.P. Bio's Jack Griffin won't teach anyone anything).
Peacock is a newcomer in the streaming business — it's been live for less than a year — so they're still building out their library to include original content past the classics like The Office. Unlike some streamers, Peacock offers some of its content for free: A Peacock original might have a couple free episodes, while other shows have entire seasons for free, but a subscription is necessary to watch the complete series. So, expect a few episodes of The End is Nye to be free, but the rest will likely be only available to Peacock subscribers.
The End is Nye may not be a comfort show like Peacock's sitcoms, but it sure is an exciting new addition to their roster.