Rogue One Soars To $155 Million Opening Weekend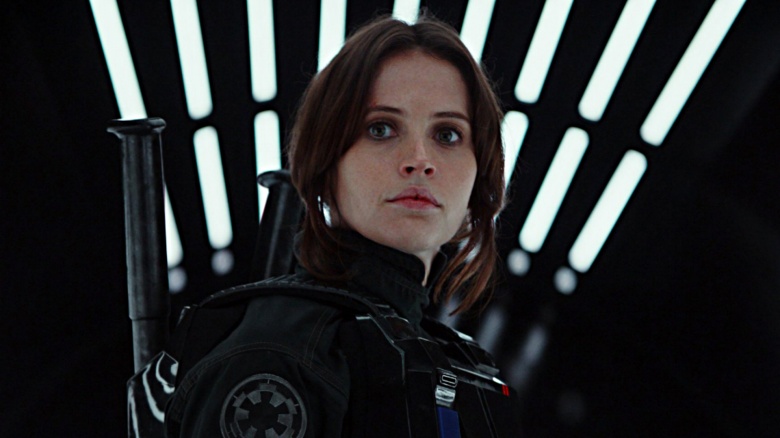 If you didn't see Rogue One during its opening weekend, you must live in a galaxy pretty far, far away from a movie theater.
Variety reports the first Star Wars anthology flick sold out multiplexes around the world on the way to becoming one of the top movie openings in history. It reportedly opened to $155 million in North America alone, making it the second-largest December premiere ever, behind only last year's Star Wars: The Force Awakens ($247 million).
According to Box Office Mojo, that would also make it the third-biggest opening of the year, behind Captain America: Civil War ($179 million) and Batman v Superman: Dawn of Justice ($166 million). Globally, Rogue One earned $290 million, but it still hasn't opened in China, one of the world's biggest markets.
It's especially impressive considering that this is the first Star Wars movie to take place away from the Skywalker saga. It's also darker, and more like a war movie than a space fantasy, centered on a group of rebels on a suicide mission to steal the plans for the Death Star.
But Disney's distribution chief Dave Hollis told Variety the popularity is a testament to the appeal of the franchise. "It reinforces how meaningful the brand is that in the midst of all the pre-holiday distractions and the bad weather, the film was still able to pull everybody into the theater in a big way."
Disney's Moana came in second place over the weekend, racking up $11.7 million in the U.S., and the comedy Office Christmas Party came in third with $8.4 million. Rogue One will face its stiffest competition when Assassin's Creed hits theaters Dec. 21.
Meanwhile, if you caught Rogue One, check out the movie's ending explained.