Rogue One Launches With Reported $30 Million Opening Night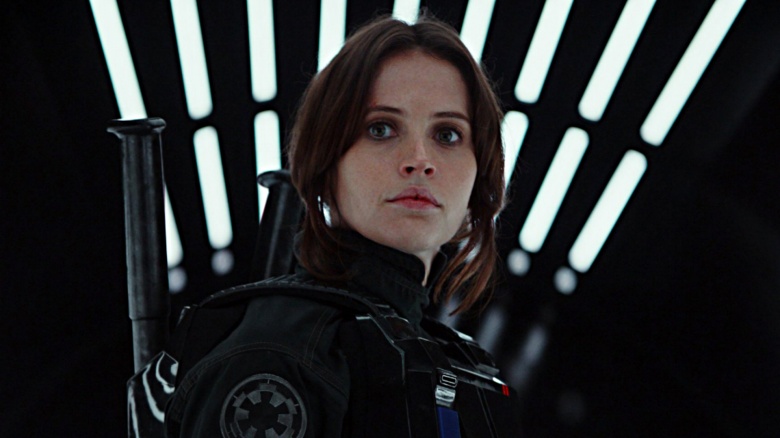 At long last, Rogue One: A Star Wars Story has arrived in theaters, and although box office reports from opening night aren't quite on the same level as The Force Awakens, they're still pretty impressive.
Deadline reports that the first stand-alone flick in the series took in an estimated $30 million on opening night. The numbers are based on what exhibitors reported, but Disney will reveal the official numbers soon. By comparison, The Force Awakens opened to a record $57 million last year.
Still, if the numbers check out, Rogue One would have the second-best December opening day ever. Before The Force Awakens, 2014's The Hobbit: The Battle of the Five Armies took in $11.2 million during its opening night previews.
And although Rogue One is certified fresh on Rotten Tomatoes, the critical consensus of 85% is a little lower than the 92% approval rating for The Force Awakens. And according to ComScore PostTrak, audiences give Rogue One an 88% positive score, compared to 94% for The Force Awakens.
Still, Rogue One is expected to bring in an incredible $120 million to $150 million during its opening weekend. Meanwhile, check out what critics really think about the movie.