WandaVision's Cinematographer Reveals His Trick For Keeping MCU Secrets - Exclusive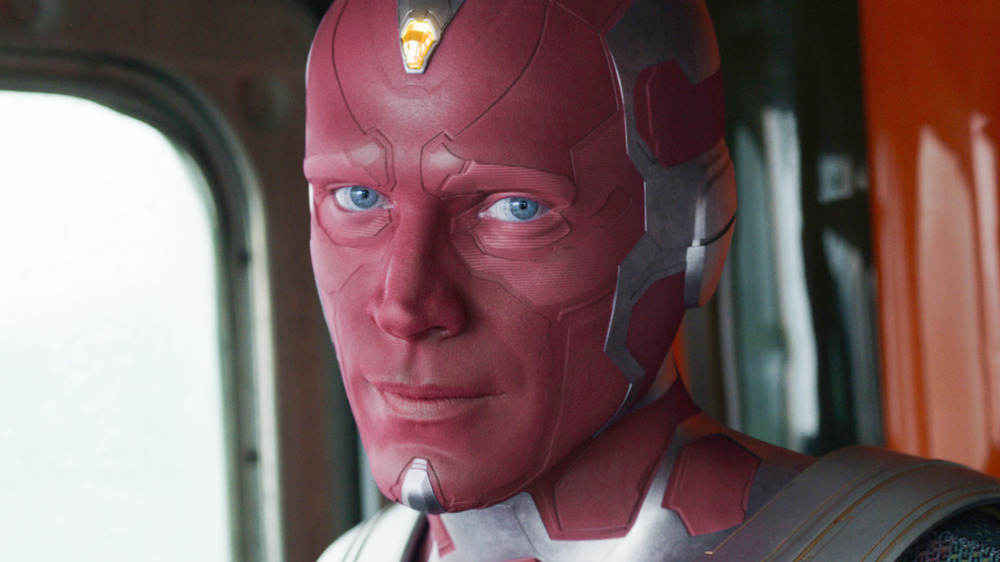 Marvel Studios/Disney+
As the director of photography on the Marvel Studios series WandaVision, Jess Hall is no doubt central to the action on the series — and is privy to all of the show's secrets — alongside a select few others behind the camera, including creator and head writer Jac Schaeffer, director Matt Shakman, and Marvel Studios president Kevin Feige.
There's no questioning that a lot has been revealed in the first eight episodes of WandaVision, as the series gets ready to wrap up with what promises to be a thrilling and emotionally charged season finale. Thus, in the two months since WandaVision debuted on Disney+, the major task for the principals who were in front of and behind the camera has been to not to let any spoilers drop.
In an exclusive interview with Looper, Hall confessed that it wasn't a problem keeping the secrets bottled up while in production for WandaVision, mainly because he was extremely busy.
"It's tricky. I mean, it's not difficult [to keep secrets] when we're shooting because I don't have a life when we're shooting," Hall explained. "I'm very busy and my life is the show. So, at that point, I'm really just seeing the people working on the show and it's very intense."
Bringing WandaVision home required more discipline for Jess Hall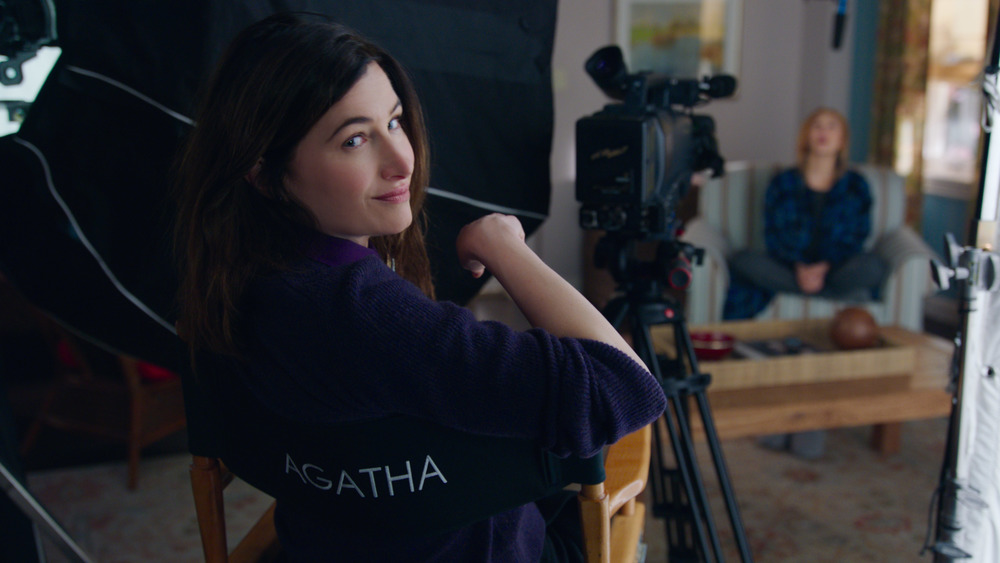 Marvel Studios/Disney+
As fans already know, WandaVision has had its share of thrilling reveals. Those include — but are certainly not limited to — the introduction of S.W.O.R.D and their efforts to crack into the Westview Anomaly and the arrival of Evan Peters' Pietro Maximoff (and not Aaron Taylor-Johnson's version) showing up on Wanda and Vision's doorstep. More recently, the series dropped a Munsters-inspired introduction to Kathryn Hahn's delightfully evil Agatha Harkness ("It was Agatha all along!"). And in episode 8, WandaVision offered up the tragic yet poignant revelation of why Wanda (Elizabeth Olsen) and Vision's (Paul Bettany) world is rooted in the façade of classic television sitcoms (and how Wanda, aka the Scarlet Witch, created it with Chaos Magic).
Not surprisingly, playing a pivotal role in the production of WandaVision has been an exhilarating challenge for Hall. Oddly enough, Hall was the cinematographer on a film about another community wherein everything wasn't as it seemed: Simon Pegg and Nick Frost's mystery buddy comedy Hot Fuzz, directed by Edgar Wright. But some challenges hit closer to home than others. Hall has a Marvel fanatic in the family, and he had to find a way to discipline himself so no secrets from WandaVision would accidentally slip.
"I think what's difficult is when you go into post-production and then press starts to build and people want to know. And one of the interesting things for me is I've got a 19-year-old, and he and his friends are all absolute Marvel nerds," Hall told Looper, smiling. "He brought me into this world, and he wants to discuss everything. And so, I perfected the kind of non-expressive response when he comes up with a theory: I just have to say, 'Wow. Can I ... Let's see? Interesting theory.'"
MCU time was bonding time for Jess Hall and his son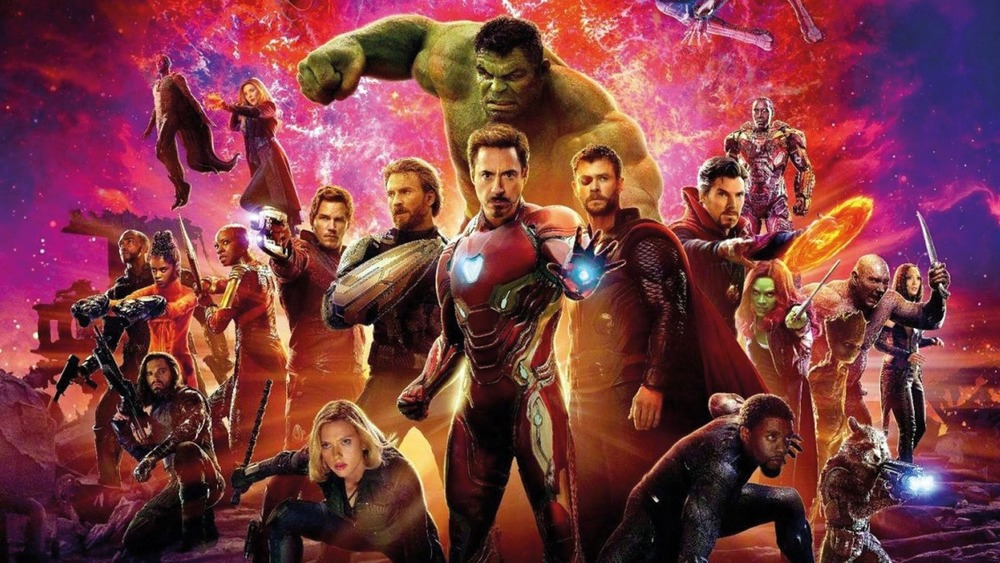 Marvel Studios/Disney+
While Hall has managed to maintain his sense of discipline since WandaVision's premiere, he previously shared in the joy of the Marvel Cinematic Universe with his son as fans of the sprawling superhero saga.
"I watched the films, the early films, because they were kind of groundbreaking. But [my son] introduced me to just how passionate his generation was especially about these films, because they're the films that they want to go and see in the theater the day they're released," Hall shared. "We started seeing the films together as a family, and the level of interest that he and his friends had really started to [make sense to me]. I started to understand much more about the MCU and what it really was."
So, when he got hired to lens WandaVision, Hall was more than happy to experience the films of the MCU once again. "When I got asked to do this project, I went back and I watched all the most important films — the ones that were critical to this particular production — so I could refresh myself with them and have those in the back of my mind as we move forward," he told Looper.
Hall will finally get to discuss everything he did on WandaVision with his son — and the rest of the world — when the season finale drops this Friday, March 5, on Disney+.