Terrifying Movies On Netflix You Should Watch After The Conjuring 2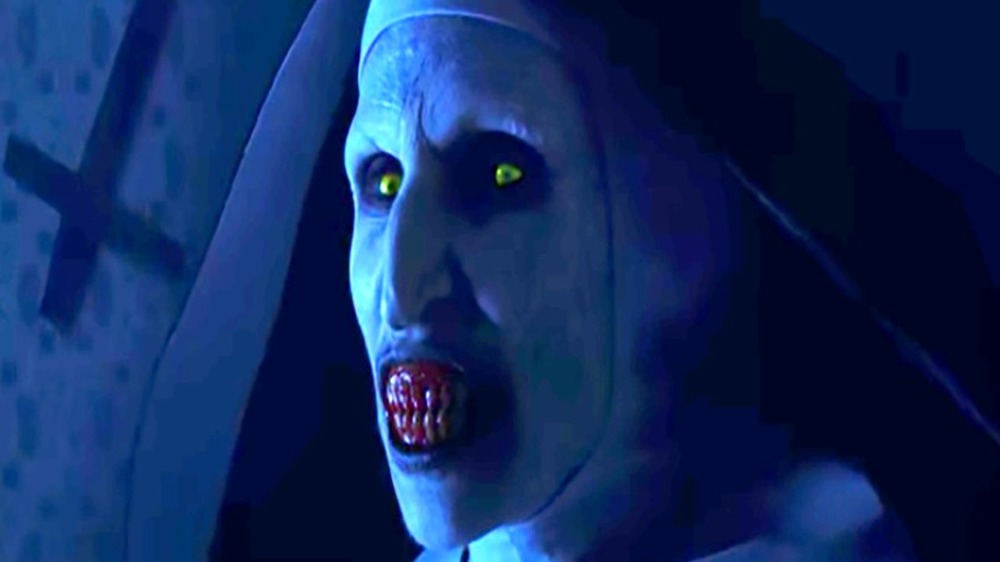 Warner Bros. Pictures
When it comes to movies that are directed by James Wan, it's hard to compare them to anything else on streaming channels these days. His most recent horror movie, The Conjuring 2, is taken from paranormal accounts based on true stories like the original film, but focuses on a completely new horrifying tale. Wan once again brings back our favorite demonologists, Ed and Lorraine Warren (Patrick Wilson and Vera Farmiga), and their journey to rid yet another house of a terrifying entity. 
While horror fans wait for the third installment, The Conjuring: The Devil Made Me Do It, there are dozens of movies on your favorite streaming channels right now that can feed your horror movie cravings. In particular, Netflix has some of the best horror flicks available, with equally chilling storylines and terrifying monsters lurking in the digital dark. After watching one or all of the movies below, we'll have the bravest horror fans checking under their bed and making sure to lock the doors twice.
Apostle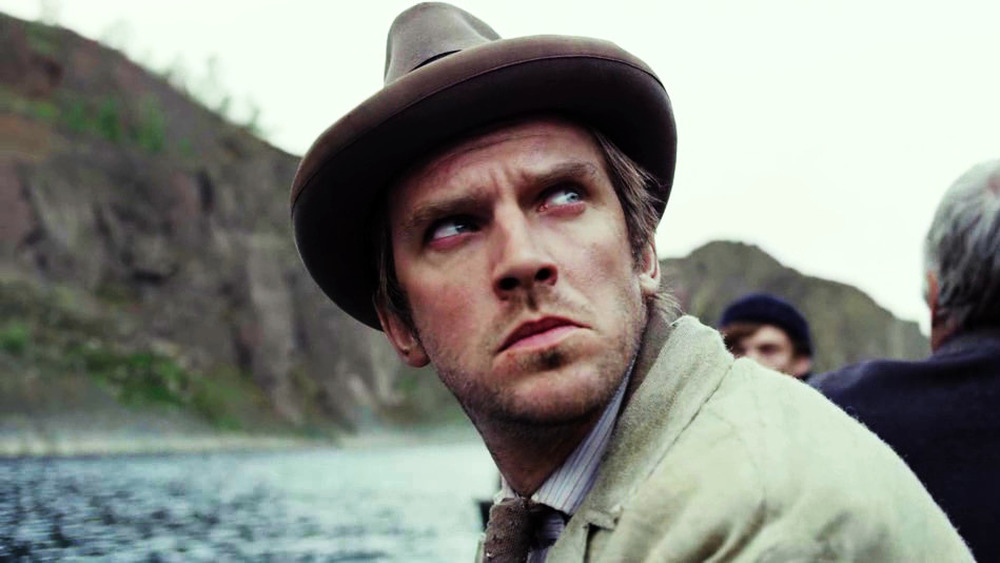 Netflix
Apostle, a Netflix Original, came out in 2018, but the storyline is set in 1905 on a secluded island off of the UK coast. Dan Stevens, who you might recognize from the live-action version of Beauty and the Beast and the equally spooky The Guest, stars as Thomas Richardson, a man sent on a mission by his father to get his sister back. She's been kidnapped for ransom, and brought to an island filled with a mysterious group of people and secrets that are best kept tucked away. 
Also starring Michael Sheen and Lucy Boynton, the horror flick sees Richardson discover that there's something sinister going on in this cult-like community, and you best believe it isn't of this world. Apostle mixes religion with corruption, which is never a good combination in a horror movie. The storyline is solid, and the lush cinematography will have viewers wondering if they too want to take a little vacation trip to this otherwise ominous island. 
The Ritual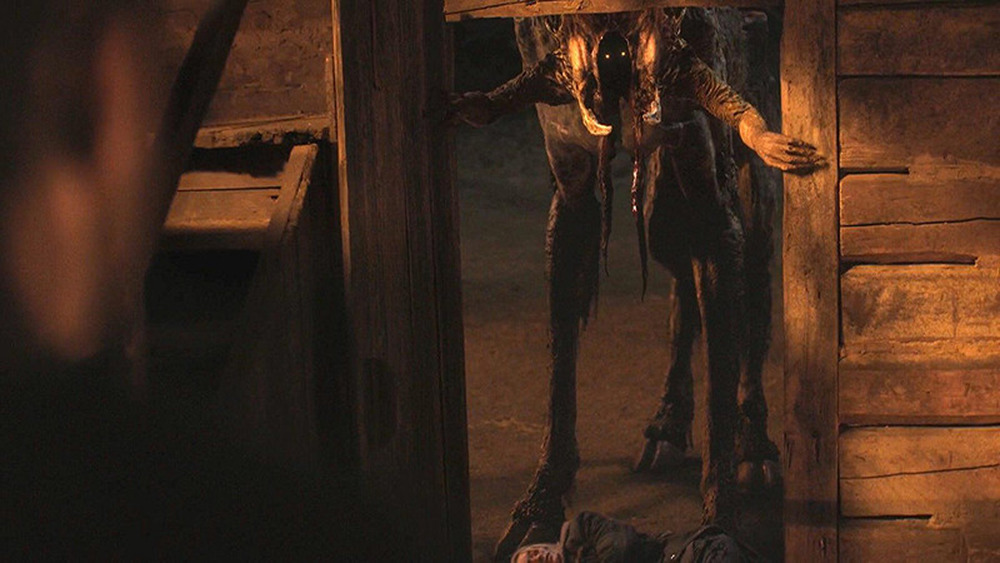 Netflix
The Ritual, based on the 2011 novel by author Adam Nevill, made the jump from the page to the screen via Netflix in 2017. The Ritual is a chilling story of four friends who were brought back together by the loss of their fifth friend, Rob (Paul Reid), who tragically died in a robbery. The remaining men agree to take a trip to commemorate the life of their fallen friend, and decide on Kungsleden, Sweden as the perfect locale.
Throughout their on-foot trek, the remaining friends stumble upon a seemingly abandoned cabin, where they find strange symbols, and start to experience nightmares and actions they can't remember. One thing leads to another, and the men are clearly lost and disoriented. As they continue their journey the best they can, they realize that something is hunting and leading them to its cultish trap. If you need another reason to stay home and resist a camping trip through uncharted territory, The Ritual is a good reminder.
Verónica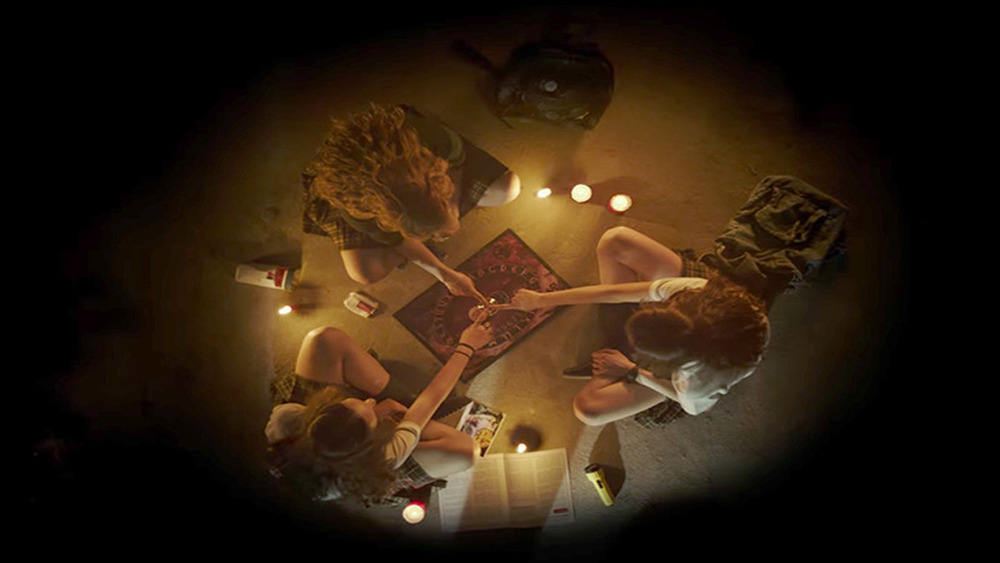 Film Factory Entertainment
Based on eyewitness accounts of paranormal phenomena, Verónica is a movie that is considered one of the scariest movies on Netflix right now, via Vulture. Even though the movie contains a ton of jump-scare moments that will stay with viewers until well after the credits roll, Spanish actress Sandra Escacna's performance in the title role of Verónica is probably the one thing that will stick with you the most.
Like The Conjuring 2 taught us, it's never a smart idea to mess around with a Ouija board no matter how old or how unassuming it may seem. This is exactly what Verónica and a group of friends do when she tries to contact her recently deceased father. Shortly after, unexplained things start to happen to Verónica around her Madrid home. It's clear she's not alone, but it's also clear it's not her dearly departed father that is seeking her out from the afterlife. Even though this movie leans hard on a haunted house theme, it breaks free from stereotypes with no comfort or recovery period for viewers from one intense scene to another.
Also, while this movie is solid in the scare department, it has seriously sad undertones. Verónica and her siblings are often left to fend for themselves, while their mother works shifts at a nearby bar to support the family. This makes things worse as there isn't any guidance for the wayward Verónica to lean on.