Brian Baumgartner Reveals What It Was Really Like Working With Steve Carell On The Office - Exclusive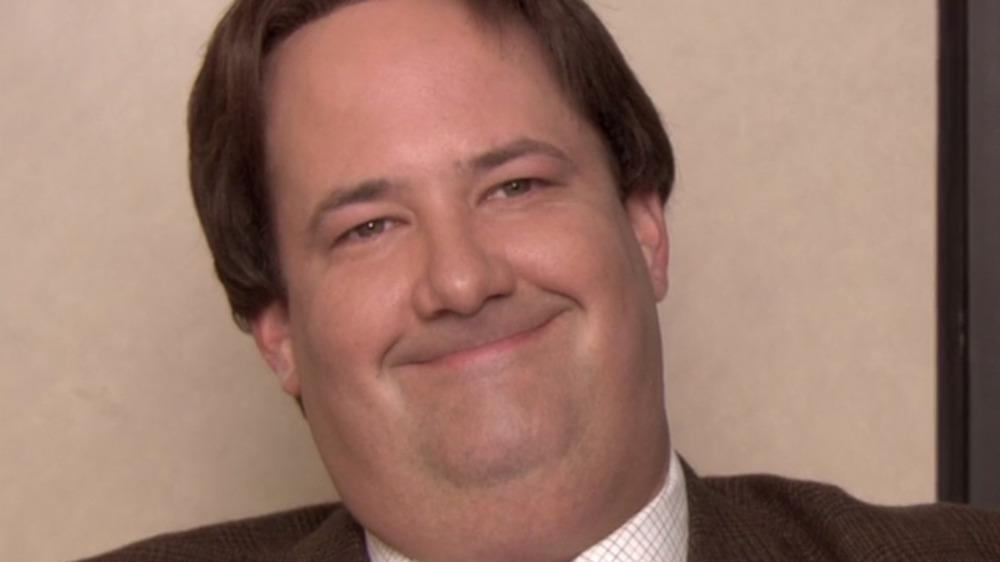 NBC
If you're a fan of the long-running American version of The Office, you probably feel as if you know — and maybe even have metaphorically worked with — Michael Scott (Steve Carell), Dwight Schrute (Rainn Wilson), and Jim and Pam (John Krasinski and Jenna Fischer, respectively). And you probably have a soft spot for the kooky cast of secondary characters, like the lovably bumbling accountant Kevin Malone (Brian Baumgartner), who once famously spilled a giant pot of chili all over the office floor.
The Office had one of television's most perfectly assembled casts, serving as a blueprint for future hit shows like 30 Rock and Parks and Recreation. After Carell shockingly left The Office at the end of its seventh season, the show chugged along for two more years without him — but it was never quite the same, although Carell did return for the series finale in 2013.
In 2020, Baumgartner — who recently partnered with Bush's Beans for National Chili Day to share his very own, real-life chili recipe – orchestrated the closest thing there's been to a reunion with the podcast An Oral History of The Office, which features in-depth interviews with the cast, including Carell. During an exclusive video chat with Looper, Baumgartner dished on what it was really like working with Carell on The Office, and revealed his favorite scene between Michael Scott and Kevin Malone.
Brian Baumgartner calls his Office co-star Steve Carell a comedic 'genius'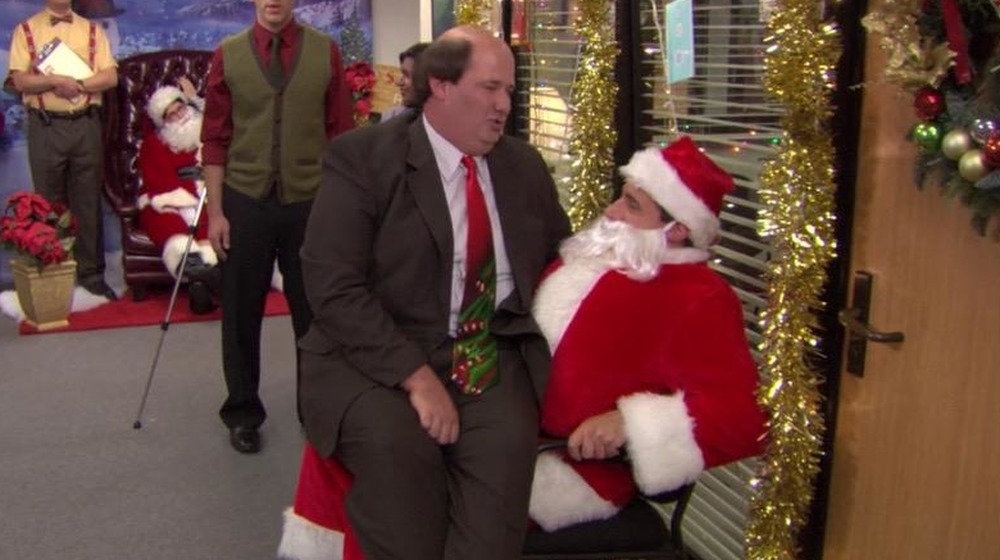 NBC
When it comes to working alongside Carell on The Office, Baumgartner has nothing but praise for the actor — both personally and professionally. "He is the best," Baumgartner told Looper. "It's just so simple. It's not something that you just say. It's not a press answer that you give. He's just simply the best as a performer."
And it's not just that Carell is a good actor — he's also able to quickly think on his feet. "He might be the greatest improviser ever, and certainly that's working today," said Baumgartner. "He is a genius in terms of being able to improvise on story, on character. He doesn't ever go for the cheap joke. He always goes for the true joke in terms of behavior and character."
As for who Carell is as a person, Baumgartner can't say enough good things about his friend and former co-star: "He's the best. A super-kind family man that cares about his family and the people that he works with. I consider it my pleasure to have worked with him for so long."
When it comes to a favorite moment the two shared on screen, Baumgartner is quick on the draw. As he told Looper, "The one that just always immediately comes to mind that through YouTube blooper reels will never die is the scene between him and I, when Kevin goes and sits on [Michael's] lap [when he's dressed] as Santa Claus. That's kind of a cast-favorite memory that was a lot of fun."