Why Mandalorian Fans Are In An Uproar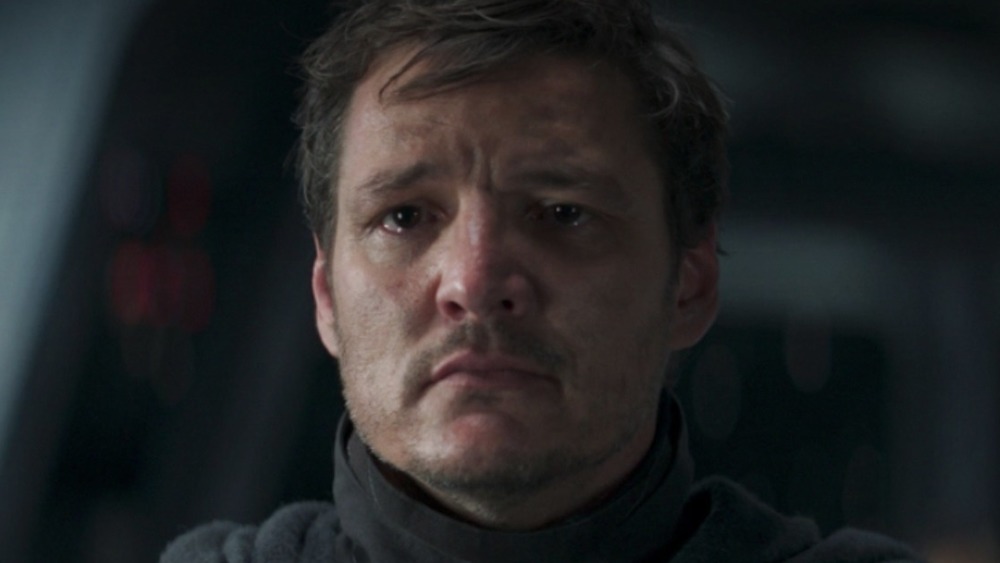 Disney+
A lot of fans of the western-flavored, sci-fi action series The Mandalorian are letting the 2021 Golden Globe Awards know that, to paraphrase the hero of the Star Wars series, "This is not the way."
The Mandalorian fans were initially thrilled to learn the series they love was nominated in the Globes' Best Television Series — Drama category, and the competition wasn't lightweight. The Star Wars series faced off against the HBO original horror series Lovecraft Country, Netflix's crime drama Ozark, the prequel series Ratched, and the historical drama The Crown. 
Now, in the world of The Mandalorian, there aren't a lot of fights that Pedro Pascal's Din Djarin can't win. Whether it's through perseverance, cunning, muscle power, or just dumb luck, the bounty hunter so many call "Mando" can take anyone from monstrous Krayt Dragons, to the ruthless villain Moff Gideon (Giancarlo Esposito). And if he can't win by himself, he'll occasionally have someone like Luke Skywalker or even the pint-sized Grogu swoop in to save the day. But this awards season forced Mando — figuratively speaking — into one fight he couldn't win.
Mandalorian fans are not happy with the series' loss to The Crown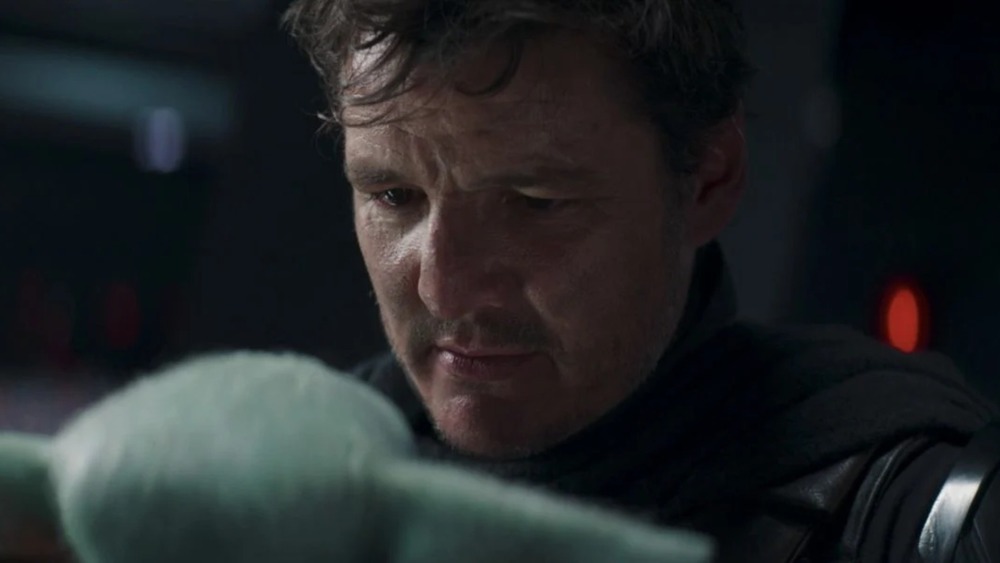 Disney+
As the winner of the 2021 Golden Globes award for Best Television Series — Drama was announced, Mandalorian fans all seemed to cry with one voice online, "Dank Farrik!" The award went not to The Mandalorian, but to Netflix's The Crown. 
If we were to take many of the tweets literally, we would suspect plenty of fans were calling 911 to report a crime. For example, @SwiftJunkie1989 declared, "The #Mandalorian was robbed!!!" @IsntDaveOne made the same claim, while saying the DIsney+ series was only one of the victims — they tweeted "The Mandalorian and Lovecraft Country were robbed!" 
@jjmincult joked that not only was the loss a crime, but that it would have dire consequences, as they posted: "THE MANDALORIAN GETTING ROBBED AT THE GOLDEN GLOBES IS MY VILLAIN ORIGIN STORY." Some fans, like @alli_sandwich, lashed out at The Crown, calling the winning series "an excellent sedative."
Still, some tried to put a positive spin on it all by framing it as the Golden Globes' loss. On this count, there's @SITHJAVI, who tweeted, "the mandalorian didnt lose the golden globes, the golden globes lost the mandalorian." Meanwhile @leiaaahansolo wrote simply, "the mandalorian won the golden globe in my heart."