We Now Know How Zack Snyder's Justice League Is Really Going To End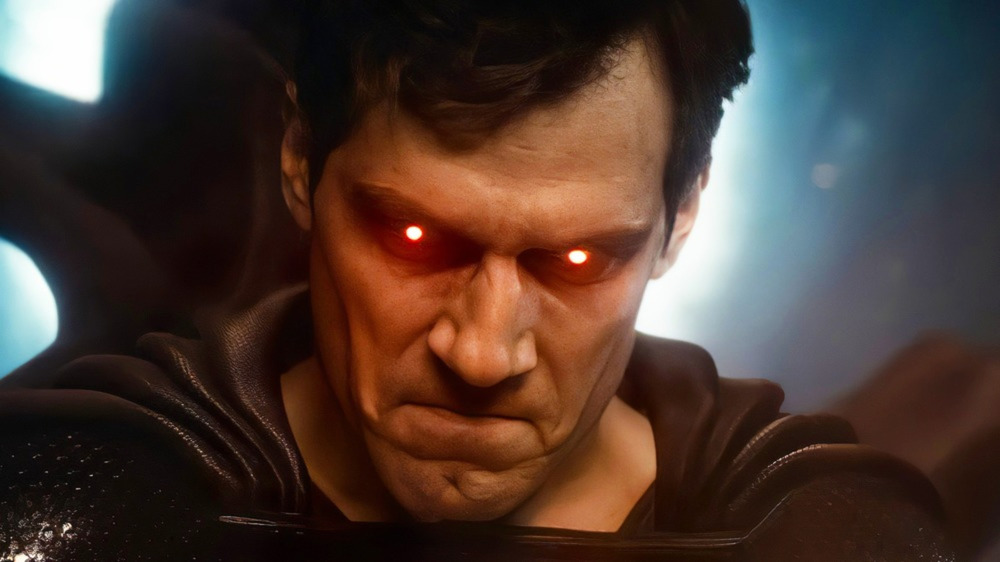 Warner Bros./DC Entertainment
If you click a link and buy a product or service from a merchant, we may be paid an affiliate commission.
As the debut of the long-awaited Zack Snyder's Justice League inches closer, new details about the four-hour-long saga, to be released on HBO Max in March, continue coming our way. At this point, we know quite a bit about Snyder's original vision for the film, which Joss Whedon completed and which was released in theaters in 2017. There will be additional screen time for heroes like Ray Fisher's Cyborg and extra villains, namely Jared Leto's Joker and Ray Porter's Darkseid. And just the knowledge that the film will be twice the length of the 2017 Justice League tells us we can expect a lot more story and action than the original. 
But what about how the movie ends? The theatrical version of Justice League ends with things going pretty much back to status quo for all the heroes involved, plus a post-credits scene featuring cameos from Jesse Eisenberg's Lex Luthor and Joe Manganiello's Deathstroke to hint at the formation of an Injustice League. Will Snyder's version end differently — and if so, how?
Well, Snyder himself has given us a much better idea of how his version of Justice League will conclude. From the sound of it, the ending of Zack Snyder's Justice League has the potential to thrill fans, to frustrate them, and maybe even to start another campaign like the one that helped make the Snyder Cut a reality in the first place. 
Expect a 'massive cliffhanger' at the end of Zack Snyder's Justice League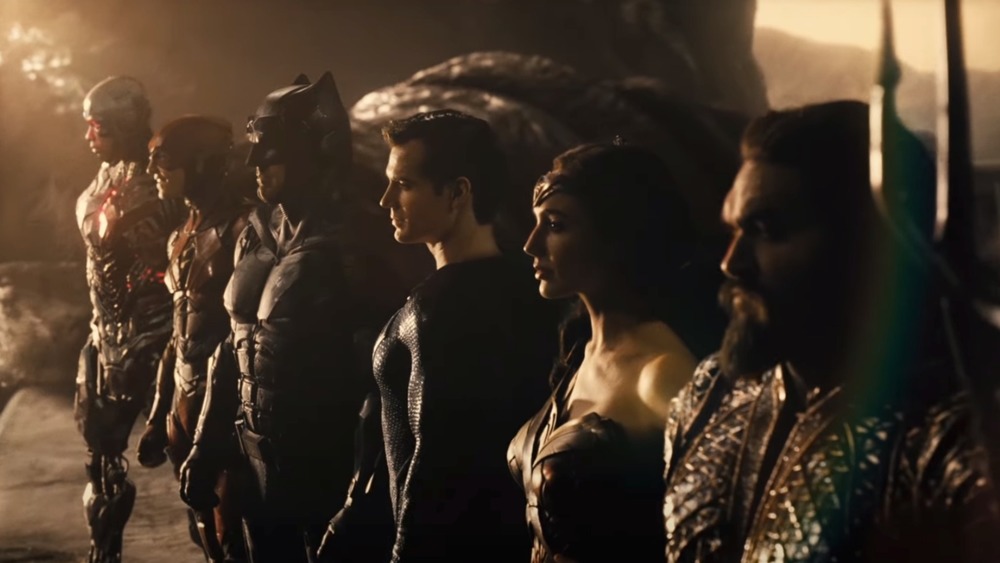 Warner Bros./DC Entertainment
Speaking during day two of the IGN Fan Fest on Saturday, February 27, 2021, Snyder shared that his cut of Justice League won't end with a clear resolution. He warned fans to expect a "massive cliffhanger" (via IGN).
Snyder further explained that Justice League was initially meant to set up two sequels, and this cliffhanger — whatever it is — would have set up the first of them. "It hints, as you would, at a potential other world. I'd plant the seeds — as I had wanted to — of what would come in the later films," Snyder said at IGN Fan Fest. The director didn't clarify what he meant by "other world," though he did say that he wanted the second Justice League film to take place in the post-apocalyptic "Knightmare" future we first see Batman (Ben Affleck) fighting his way through in 2016's Batman v Superman: Dawn of Justice. So this "potential other world" could be that future. Or — considering the involvement of villains like Steppenwolf and Darkseid — Snyder could be referencing something on a more galactic scale, like the villains' home of Apokolips.   
Unfortunately, Snyder doesn't have a lot of confidence that there will ever be a sequel to his version of Justice League, and so this cliffhanger may go completely unresolved. Speaking of the stories he'd had planned, Snyder said, "As far as those stories that would be to come — if ever that happened, which it does not look like it would — I think it's easy to speculate based on that, and we can talk about that for quite a while."
But who knows? Four years ago, there were probably not a lot of people guessing we'd be seeing Snyder's version of Justice League in 2021. If the cliffhanger teases fans enough, who knows if another campaign could make those sequels happen?
Zack Snyder's Justice League will be released on HBO Max on Thursday, March 18.