Star Trek: Discovery Casts The Walking Dead's Sonequa Martin-Green As Lead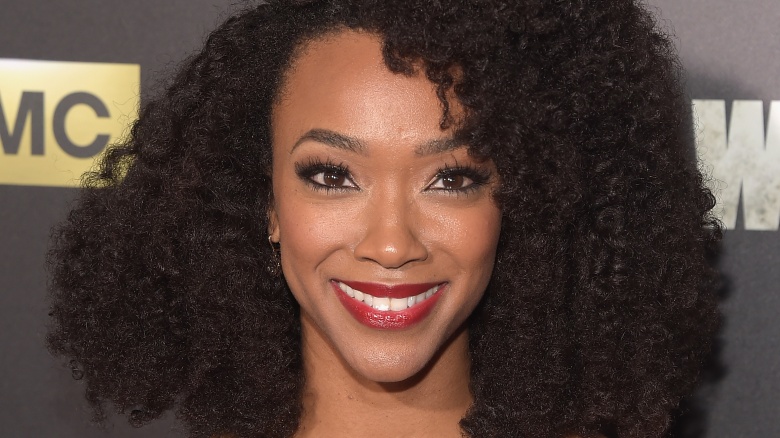 Getty Images
Star Trek: Discovery will boldly go where no Star Trek series has gone before, in more than a few ways.
Entertainment Weekly reports that The Walking Dead's Sonequa Martin-Green has been cast in the lead role for the upcoming CBS show. It marks the first time that an African-American woman will lead the cast of a Star Trek series.
She'll play a lieutenant commander aboard the U.S.S. Discovery, which is also a break from Star Trek tradition. The shows have typically centered around the ship's captain, although it's possible that Martin-Green's character will assume that position at some point.
Martin-Green is will continue to be a series regular on The Walking Dead, on which she's played the survivor Sasha Williams since season 3. But does this mean Sasha won't be sticking around much longer? We'll have to wait and see.
Meanwhile, Discovery will also feature the first openly gay character: a lieutenant played by Anthony Rapp (Rent). Of course, Lt. Sulu (John Cho) was revealed to be gay in Star Trek Beyond, but that happened long after George Takei first portrayed the character on the original series.
There's been a lot of casting news for Discovery in recent weeks. Michelle Yeoh will play a Starfleet Captain aboard another ship; Doug Jones (Hellboy) will play Lt. Saru, a Starfleet Science Officer and member of a new alien species in the Star Trek universe; and Chris Obi (Roots), Shazad Latif (Penny Dreadful), and Mary Chieffo have all been cast as Klingon characters.
Star Trek: Discovery is expected to arrive in May 2017. In the meantime, check out a few reasons why Star Trek might be better than Star Wars.