The Subversive Scary Movie Hidden Gem You Need To Watch On Hulu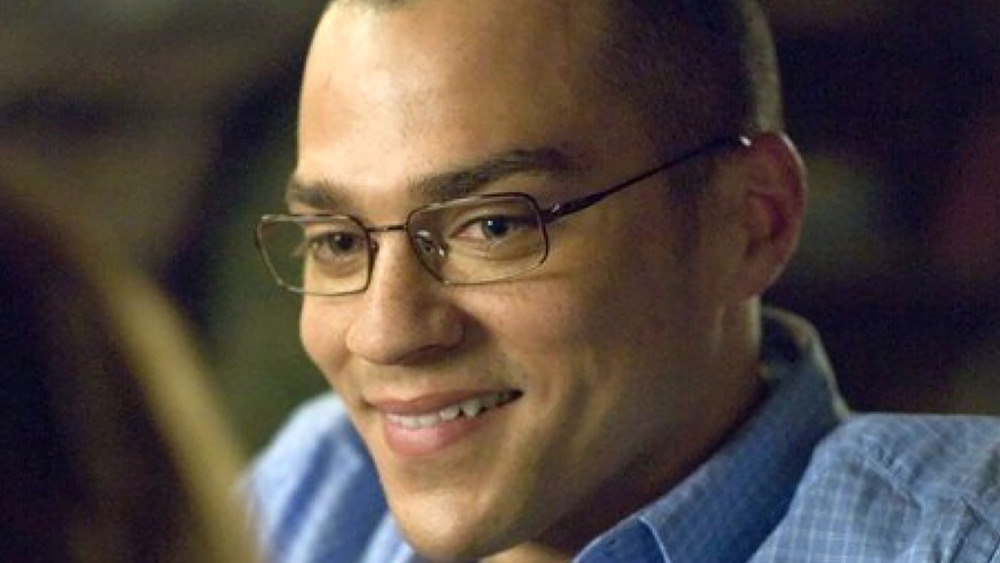 Lionsgate Films
Lionsgate Films is known for films releasing horror films such as Frailty in 2001 and Green Room in 2015, but in 2011, a new kind of evil was released. At first glance, The Cabin in the Woods might seem like a typical horror movie with intoxicated youngins' traipsing around in the woods, but it's much more than that. Writer and director Drew Goddard knew what he was doing when he introduced horror fans to this horror-comedy gem because it not only has a unique approach to what goes bump in the night, but it also has an underlining subversive quality as well.
It also helps that cast is packed with well-known names such as Chris Hemsworth, Richard Jenkins, Jesse Williams, and Bradley Whitford and even includes legendary Alien star Sigourney Weaver. If you haven't heard of this instant campy horror classic, immediately stream it on Hulu and prepare to be entertained.
Cabin in the Woods was inspired by the director's real life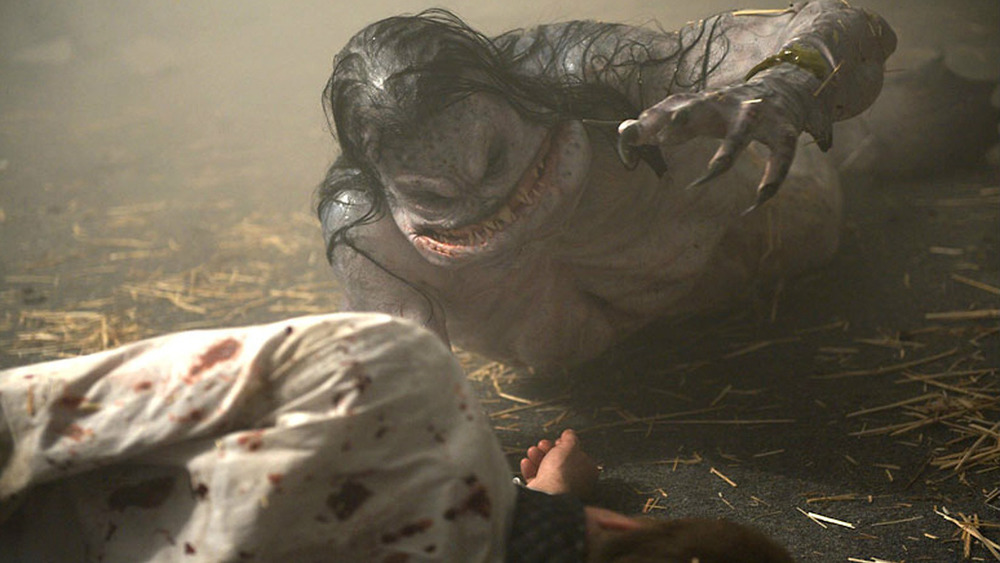 Lionsgate Films
Stamped with a 92% from the Tomatometer and 74% from the audience, Goddard brings back classic horror/slasher aspects to The Cabin in the Woods by including ghouls and villains that we haven't necessarily seen before but can recognize. He also fools his audience into believing this will be a one-and-done "terror in the woods" type of movie, but by the first scene, viewers will be intrigued and know this is a unique kind of experience. There's much more going on in this story, and even though ringleader Curt (Chris Hemsworth) suggests they spend a weekend at his cousin's cabin, is that really how simple it is? 
How about the two semi-bored-sounding men in white shirts and ties in an underground bunker whose job is to "[ensure] the success of murder machines in the face of the end of the world?" According to Mental Floss, The Cabin in the Woods was inspired by Drew Goddard's growing up in Los Alamos, New Mexico, of which he said, "The whole town exists because it's a government lab that designs weapons. And that's the only reason the town exists."
Cabin in the Woods is a helluva good time but might confuse the heck out audiences that are seeing it for the first time. In a commentary session with co-writer Joss Whedon, Goddard mentioned that the intent is just that: "for the audience to feel like they had sat down for the wrong movie."