The Forgotten Scarlett Johansson Indie Flick You Can Watch On Amazon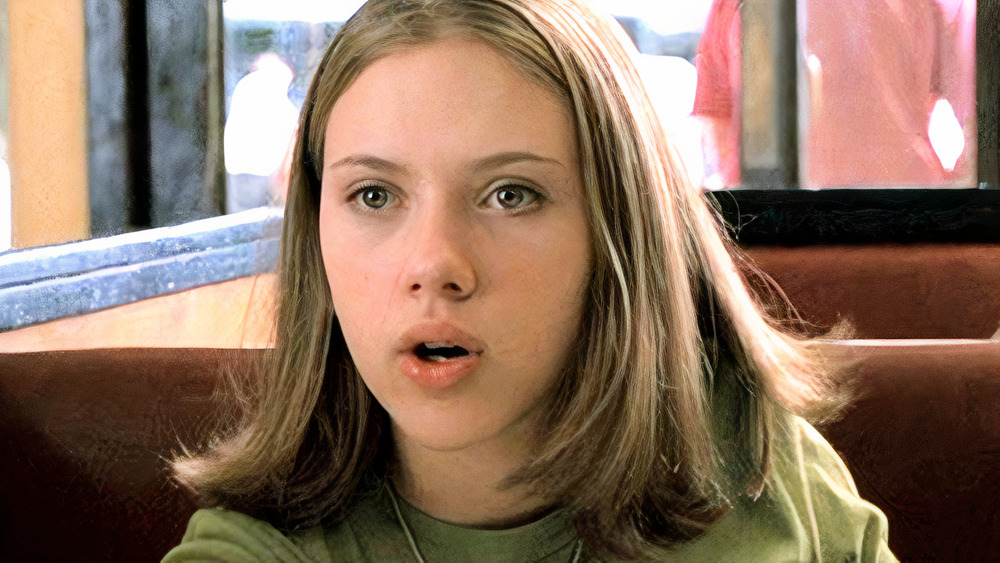 MGM
Today, Scarlett Johansson is best known for her work as an Avenger. Long before she joined the Marvel universe, though, Johansson already had a solid career in Hollywood. She was starring in films of various sizes and scales when she was still just a teenager, and often earning critical acclaim for her performances. Johansson still delivers dramatic performances on occasion, with one of her most memorable being in Marriage Story alongside Adam Driver. 
Early in her career, those kinds of performances were relatively common, despite the fact that she was still quite young when she was making them. One project that showed her talent early on was Ghost World, which also stars Thora Birch and Steve Buscemi, and was directed by Terry Zwigoff. The film was adapted from a graphic novel of the same name, and follows two teenage friends who suffer a rift in their relationship. The movie didn't make much of an impact at the box office, though it did earn decent critical acclaim upon its release and has now become an object of fascination among its most ardent fans. 
Ghost World follows two friends who meet an older man
Ghost World is essentially a dark comedy about two teenage girls, Enid (Birch) and Rebecca (Johansson), who are trying to occupy themselves during the summer after they both graduated from high school. Both girls are outcasts, to some degree, but Rebecca gets more attention from boys than Enid. In their boredom, the friends answer a newspaper ad from Seymour (Buscemi) who is a lonely, middle-aged man looking for a woman he met recently. 
Although the plan was initially to just humiliate Seymour, Enid eventually feels bad about the prank and befriends him. She then resolves that she'll help him improve his romantic prospects. As the friendship between Seymour and Enid develops, it begins to drive a wedge between Enid and Rebecca. The two had initially planned to move in together, but abandon that plan after an argument over Enid's inability to hold down a job. 
Ghost World is about growing up in an uncertain world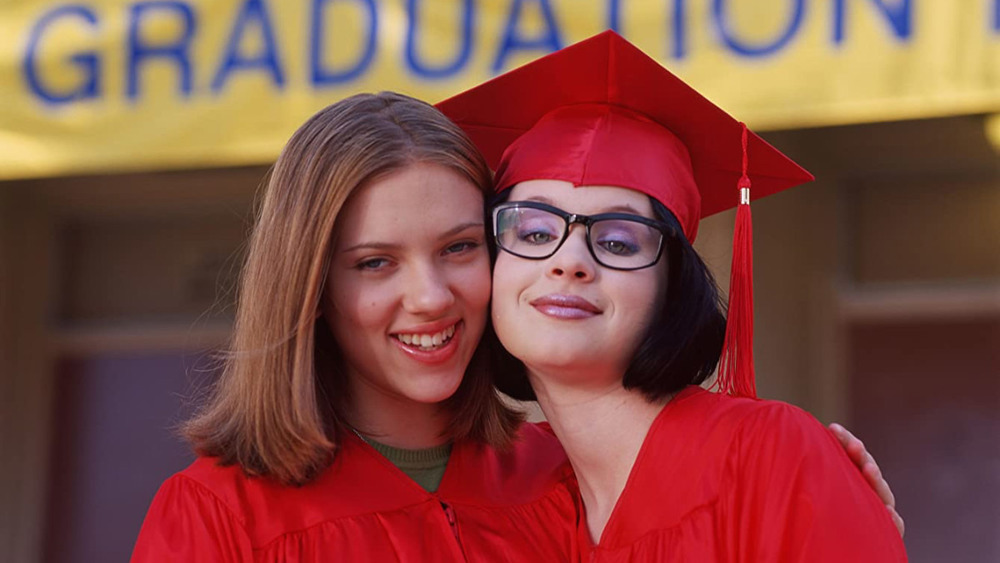 MGM
Meanwhile, Enid has been attending remedial art classes, and displays a racist caricature that she borrowed from Seymour as her art project. Although her teacher initially admires the boldness of her project and even offers her a scholarship, that scholarship is revoked when school officials see the poster and are offended by it. In a state of drunken depression, Enid and Seymour have a one night stand. 
The movie ends after Rebecca reveals to Seymour that Enid initially found him when they were pulling a prank on him. Seymour, upset over this news, winds up in the hospital after a fight in a convenience store. Enid goes to apologize to him, and then boards a bus that's headed out of town, fulfilling her long-time dream of running away from home. 
The uncertain ending of Ghost World is emblematic of the era in which it was written. Like many movies released around the turn of the century, Ghost World is about feeling a lack of purpose in everything you do. Enid and Rebecca are entering the adult world for the first time, but they have no idea how to behave or what they're supposed to be doing. Instead, they wander around, and wind up causing more harm than they mean to. 
Ghost World is available to rent on Amazon Prime.