Is Henry Cavill Starring In A Live-Action Mass Effect Movie Trilogy?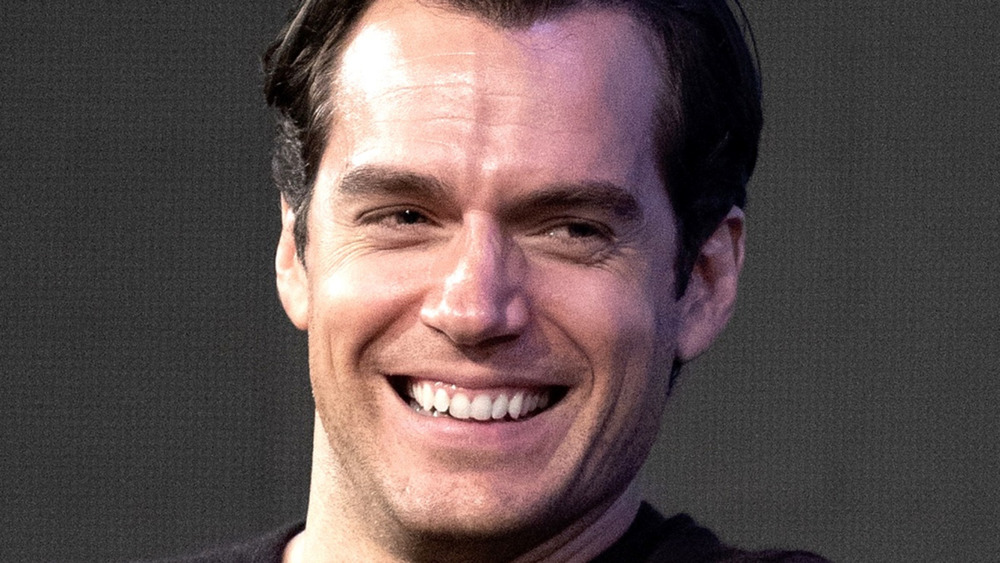 Fotonoticias/Getty Images
When it comes to actor Henry Cavill, movies and video games are never far from each other. After making a name for himself as Superman in DC's latest crop of comic-based movies, Cavill went on to play the popular literary and video game character Geralt of Rivia in Netflix's adaptation of The Witcher.
Now, it seems as though Cavill is planning to continue his streak of playing nerdy characters. In a recent photo on Instagram, Cavill teased an upcoming project that appears to be related to Mass Effect, the well-loved series of science-fiction roleplaying games. The snap shows Cavill holding a stack of papers, which has been blurred to make the words on the pages illegible — well, at least until the folks at Gamepressure stepped in to literally clear things up.
A member of the outlet's staff used a program called Focus Magic to sharpen the obscured writing, which reveals various names belonging to important people and places from the Mass Effect games. The major character Tali'Zorah and the antagonists the Reapers, as well as geth (a race of artificial intelligence) and Cerberus (a paramilitary group) were among the names mentioned. 
Aside from this unintentional, after-the-fact reveal, Cavill didn't tease anything else about what he's working on, just that he's working on something and that he's going to tease us about it. He captioned the photo, posted to his feed on Wednesday, February 24, 2021, "Secret project? Or just a handful of paper with random words on it.... Guess you'll have to wait and see. Happy hump day all. #HumpDay #Secrets."
However, an exclusive report from Giant Freakin' Robot claims that Cavill is "directly involved" in not only one Mass Effect-related project, but is also potentially involved in a full-on Mass Effect movie trilogy and possibly a streaming series too. While outlet's anonymous source wasn't able to say whether Cavill has a part in both the rumored film series and television show, Giant Freakin' Robot did note that the actor would likely play a "vital role in the adaptation." Considering that, and presuming it's true, it would make the most sense narratively to have whoever Cavill's character is appear in the movie trilogy and the accompanying show.
This, of course, hasn't been confirmed, but it's safe to say that the idea of Cavill possibly starring in a massive Mass Effect adaptation is something to get excited about.
If Henry Cavill does star in a Mass Effect adaptation, what would his role be?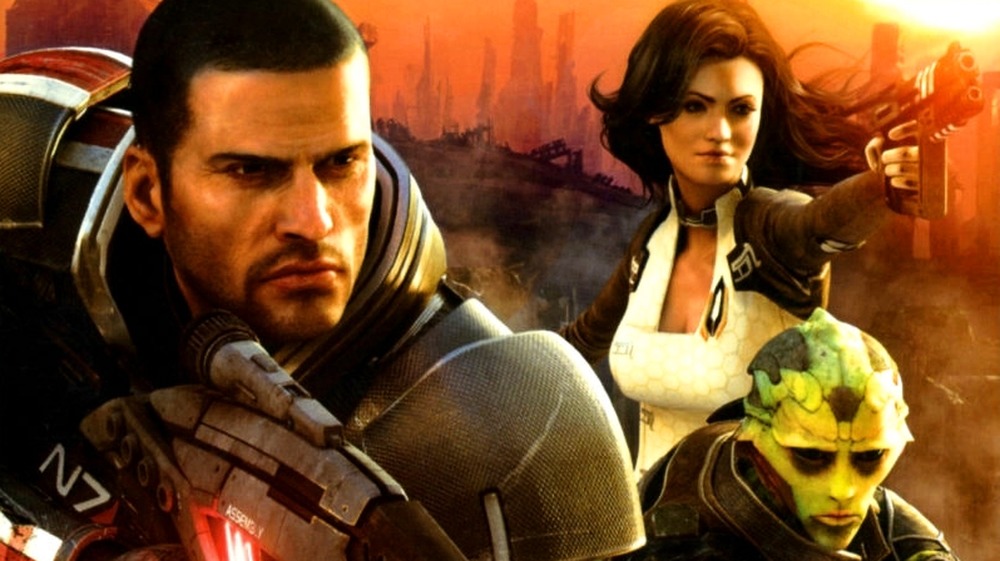 Electronic Arts
Cavill has already proven himself worthy of taking on a leading role — and not just through his performances as the silver-haired monster-killer Geralt in The Witcher and as Superman in a handful of Warner Bros. and DC movies. The English actor has the chops for any kind of character that comes his way, from Melot in Tristan & Isolde all the way to Sherlock Holmes in Enola Holmes. 
With his status as a bonafide leading man in mind, fans may expect to Cavill to have a big part — a "vital role," as Giant Freakin' Robot claims — in this purported Mass Effect adaptation. The most plausible theory is that he'll portray the male version of Mass Effect's protagonist Commander Shepard. Cavill could undoubtedly bring a character of that caliber to life and satisfy cinema fans all over the world, but for diehard fans of the Mass Effect games, the thought of not just Cavill but anyone for that matter playing Commander Shepard in a live-action adaptation might make them a little blue. That's because fans could hold the unwavering opinion that if anyone is going to portray Dude Shep on the big or small screen, it should be one of male Shepard's voice actors from the Mass Effect games. 
In any case, everyone will simply have to wait patiently to get confirmation on all this speculation.