The Epic Samurai Docu-Series That Everyone's Binging On Netflix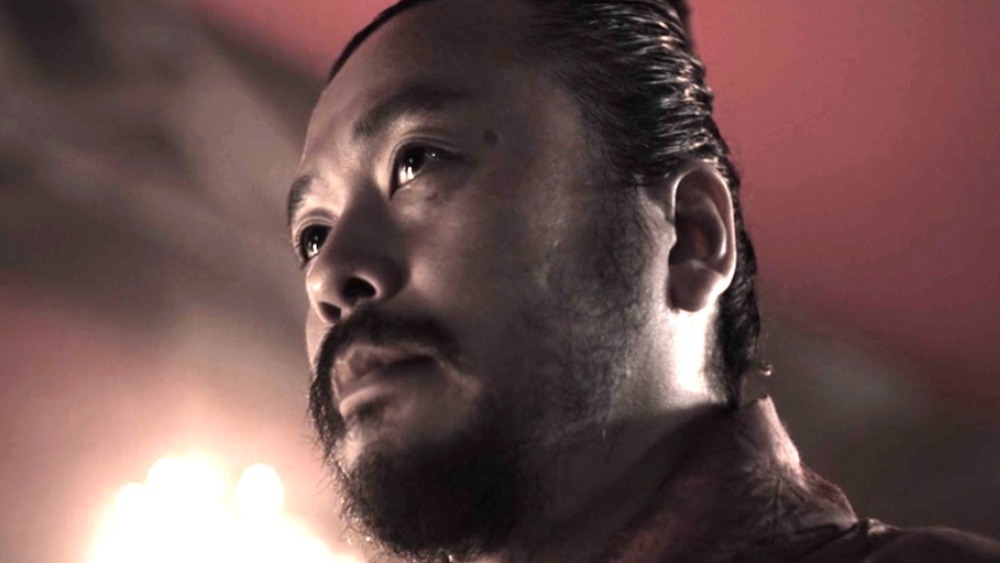 Netflix
On February 24, Netflix released a brand new history docu-series that is already taking the platform by storm.
Age of the Samurai: Battle for Japan is far from a by-the-books documentary. Through the combination of testimonials from historians and visceral dramatic recreations, the series draws viewers into one of the most turbulent periods in Japanese history. And whether they are tuning in for the wellspring of information, or the bloody and tense battle scenes, Netflix viewers have been flocking to the new doc. It's currently on the list of the top 10 most viewed series on the platform.
The series begins in the year 1551 with the death of the great feudal lord Oda Nobuhide and the rise of his son, Oda Nobunaga. Japan was already in the midst of a period of sustained civil conflict and as the brash and ambitious Nobunaga came to power, things only intensified further. Political maneuvering, dastardly double crosses, and all out warfare are in the spotlight in this retelling of one of the most fascinating and violent eras in Japanese history.
In order to immerse viewers in this incredible true story, the creative team behind the series looked to the art and culture of Japan to breathe new life into their reenactments.
The filmmakers behind Age of the Samurai drew inspiration from modern Japanese art and cinema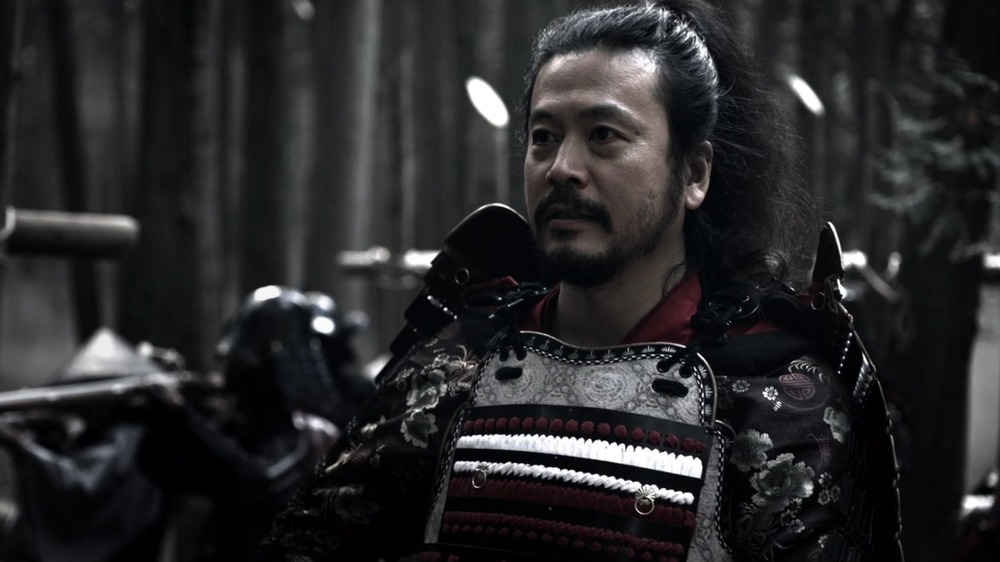 Netflix
One thing that will immediately stand out to viewers while watching Age of the Samurai: Battle for Japan is the use of color. The dramatizations are mostly grey and watery (not unlike Ozark's distinctly dark visual palette) until certain moments call for vibrant pops of color. Whether it's the patterns on an intricately designed set of armor or the splashes of deep red blood during the battle scenes, these moments aren't just a visual delight, they are also allusions to Japanese art.
Matthew Booi, show-runner for the docu-series, explained to Screen Rant: "We were inspired by graphic novels and the history of graphic storytelling in Japan. When you look at the composition...it's all designed to look like a graphic novel." He went on to clarify, "It has a desaturated look but with these violent pops of color with the blood, the ink, the armor."
Another huge inspiration for Booi was acclaimed Japanese filmmaker Akira Kurosawa. Many of Kurosawa's films, including Ran and Seven Samurai, are set during the same turbulent historical period depicted in the documentary. While speaking with Den of Geek, Booi said, "I'm such a Kurosawa fan...In terms of movement and shots, of how nature was, it was always something that we were aspiring to try and walk a little bit in his shadow."
If you're eager to learn more, you should check out Age of the Samurai: Battle for Japan, which is currently streaming on Netflix.