What Is The Song In The Chevrolet: Bolt EUV Commercial?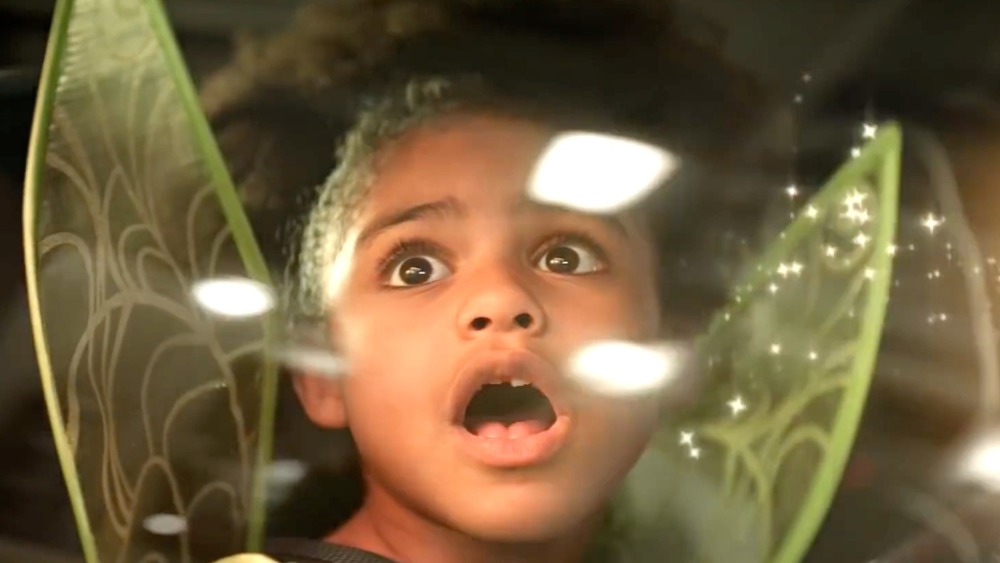 Chevrolet
Chevrolet's new all-electric vehicle, the 2022 Bolt EUV, was given a magical introduction by Disney and a song you've probably heard but might not be able to place. (No, it wasn't sung by a Disney character.)
The full-length version of the ad starts with a very excited (and adorable) little kid in a Tinkerbell dress and carries on to show drivers engaging with multiple Disney properties. There's an X-Wing and a trip into hyperspace for one car: You'll have to pause the ad to see if it includes the X-Wing detail from The Mandalorian "Chapter 10." But that might be a little too sinister for a family-oriented ad. Another car finds itself involuntarily picking up the hitchhiking ghosts from the Haunted Mansion — the ride, not the Eddie Murphy movie. (We'd prefer to have the Guillermo Del Toro Haunted Mansion remake we never got to see but appreciate even this mini-reference.)
Still can't place the song? Don't worry, we're here to help, even if we can't get it out of your head. This is the song in the Chevrolet: Bolt EUV commercial and where you may have heard it before, even if you're more into TV than music.
The song in the Chevy commercial is a remix of Bob Marley's "Sun is Shining"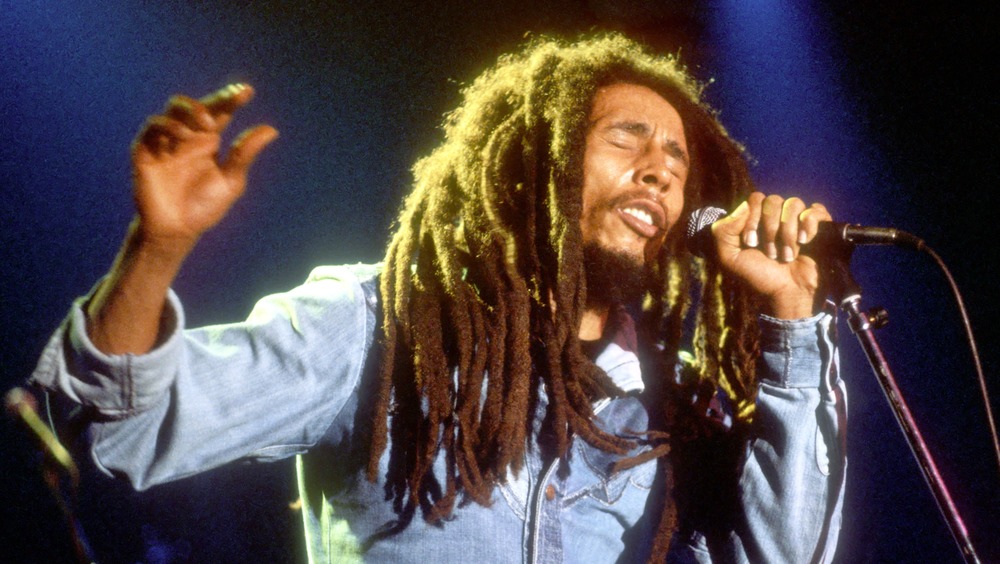 Michael Ochs Archives/Getty Images
The song in the Chevy Bolt EUV commercial is a remix of "Sun is Shining" by reggae legends Bob Marley and the Wailers. According to Rolling Stone, Marley was inspired to write the original song in 1967 by two quite disparate circumstances.
First, Marley, the Wailers, and Marley's wife Rita moved from Jamaica's capital city Kingston to the more rural St. Ann's, where they traded a relatively busy life for rural bliss in the sunshine. At the same time, Marley was listening to the Beatles' track "Eleanor Rigby" over and over again: He later claimed that it inspired "Sun is Shining," even though the lyrics of the two songs have very different tones. The sun was not shining on Eleanor Rigby and Father McKenzie.
"Sun is Shining" has gone through multiple versions since it was first released on Bob Marley and the Wailers' album Soul Revolution in 1971. Marley re-recorded it in 1977 for his album Kaya, and 22 years later, his estate granted rare permission for Danish producer Funkstar De Luxe to remix the song. Known simply as the Bob Marley vs. Funkstar De Luxe version, that "Sun is Shining" entered charts around the world. It hit the top of the US dance charts and number three in Britain — Marley's highest British chart position ever. In 2020, a different remix by DJ Robin Schulz became a hit.
The version of "Sun is Shining" in the commercial was mixed by Nashville-based producer Super Duper, aka Josh Hawkins. If it sounds familiar, you may recognize it from the trailer for Netflix's The Trial of the Chicago 7.
Bob Marley songs are popular with advertisers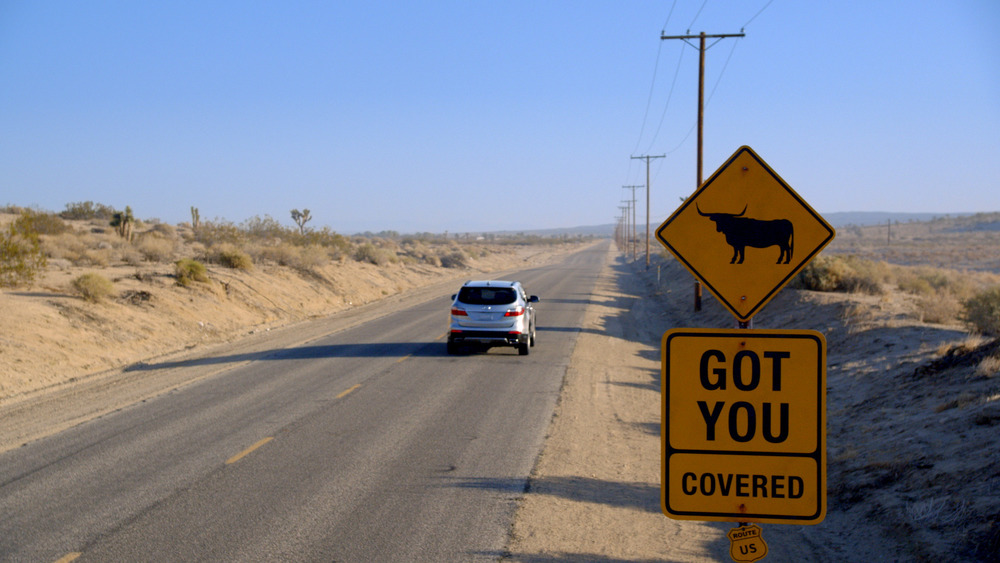 Hyundai
According to The New Yorker, Bob Marley's last words were "Money can't buy life." But that hasn't stopped advertisers from using his songs to sell things. In 1998, 17 years after Marley's death, Adidas — a brand Marley often wore – created a commercial for that year's World Cup showing the soccer fan kicking a ball around while wearing Adidas gear, with Bob Marley and the Wailers' song "Jamming" playing over the top.
Possibly the song that has been repurposed most often by brands is "Three Little Birds." Apparently, brands believe that telling viewers "Every little thing is gonna be alright" will be reassuring enough to convince them to part with their money.
"Three Little Birds" was used most famously by another car brand, Hyundai, which took it a step beyond playing a remix of the song over footage of smiling drivers (although it did that as well). According to AdWeek, in 2013, Hyundai paid to remix Marley and the Wailers' entire greatest hits album Legend, which had been released to great acclaim in 1984. Some of the remixes, including "Three Little Birds," were by Marley's son Stephen. The brand also created a short documentary about making the remix of "Three Little Birds." 
Despite this effort, AdWeek described the commercial as "bland [...] the music takes a back seat, as it were, to an informative but uninspired voiceover." Let's all just admit that even Bob Marley — and Bruce Springsteen — can't make car commercials interesting. The rappers in the Geico dessert commercial failed at the same task for car insurance. But at the very least, you might feel like you're missing out on a good song when you hit mute.