The Pieces Of German History That Sold For Thousands On Pawn Stars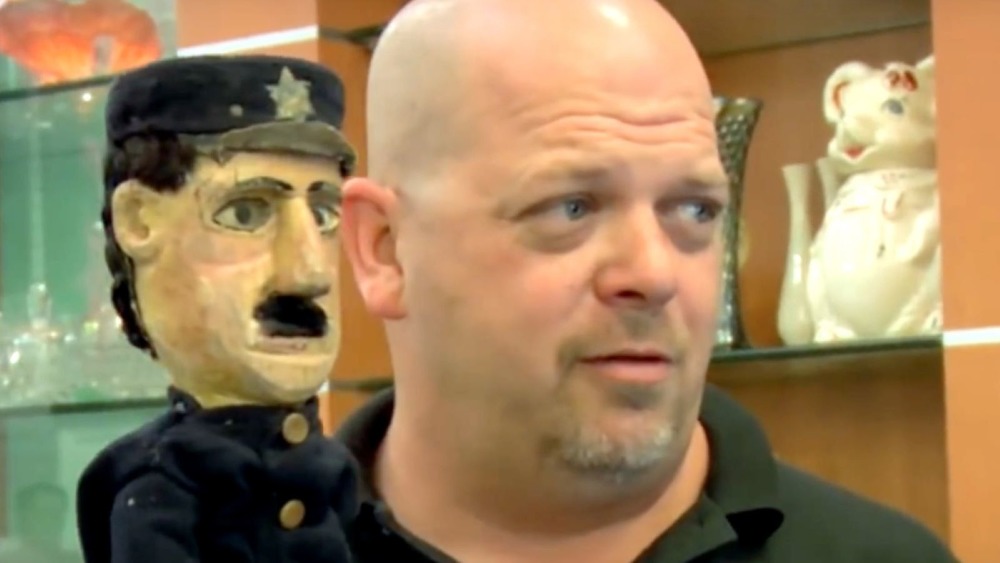 History
It may technically be reality television, but Pawn Stars can teach its viewers quite a bit about real-life history (which is, after all, why it airs on the aptly titled History channel). Indeed, over the course of the show's many seasons, everything from Beatles memorabilia to a three-piece suit George Washington wore has made its way through the doors of the World Famous Gold & Silver Pawn Shop. Even when items patrons bring end up being fake, there's still much to learn about what counts for authenticity, and the ways that history can become warped over time.
Ultimately, it always comes down to whether or not Rick Harrison, his son Corey, and Corey's friend Chumlee believe the things brought in are worth the price. And while owners might be willing to part with less historically significant items for a couple hundred bucks, the truth is that Pawn Stars has a habit of featuring high-ticket items. Haggling drama is the backbone of the show, after all: Without it, Pawn Stars may as well be retitled An Average Day at the Shop, and who in their right mind would bother to watch that?
While many of the high-ticket items brought in are of American origin, though, there have been plenty of exceptions — including some rather fascinating pieces of German history that sold for thousands.
The legacy of the Hindenberg lives on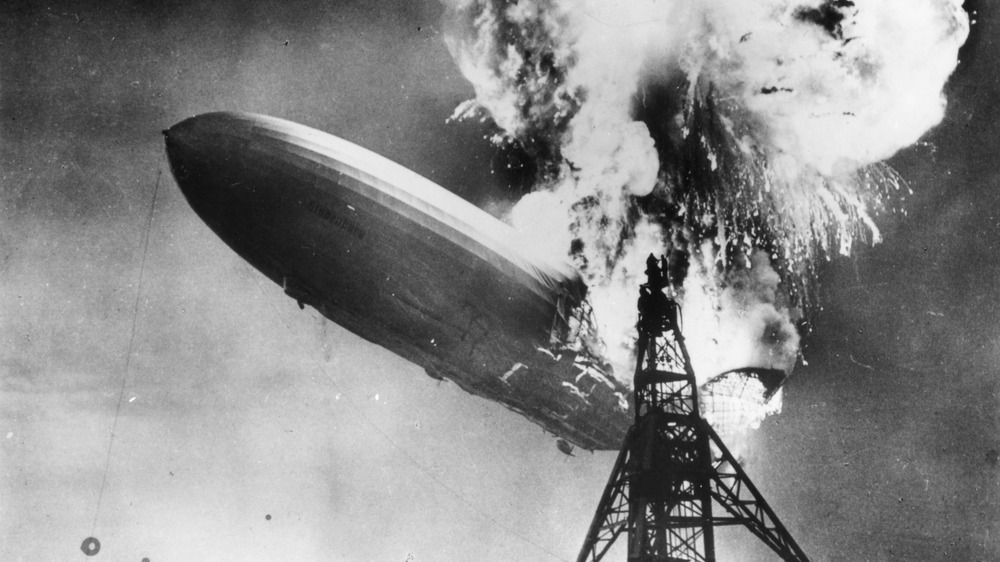 Sam Shere/Getty Images
On May 6, 1937, the LZ 129 Hindenburg burst into flames over Lakehurst, New Jersey, while it was attempting to land. The German-manufactured zeppelin had successfully made many transatlantic voyages before, but this would unfortunately be its last — as well as the one it is forever remembered for. Over 30 passengers lost their lives.
As seen in the Pawn Stars episode, a man named Jim just so happened to own several pieces of the doomed airship — "part of the structure, and the fabric, and part of the tail," as noted by Rick. They were passed down to him by his father, who was on security detail that disastrous night. Rick is mighty impressed by the small collection — especially the tailpiece, since that's where the fire began. Also interesting is the telegram Jim's father sent once he had a chance to relax after what must have been a long, exhausting night: according to Rick, this part alone "basically doubled the value."
And speaking of value, both Rick and Jim know what has to happen — the price negotiation. The seller kicks things off at $20,000, but Rick skillfully talks him down to $11,000 and closes the deal. Framing it all with the telegram as the centerpiece makes for a beautiful display — one any German or American history buff would be lucky to have.