The Elizabeth Olsen Dramedy Hidden Gem You Can Find On Netflix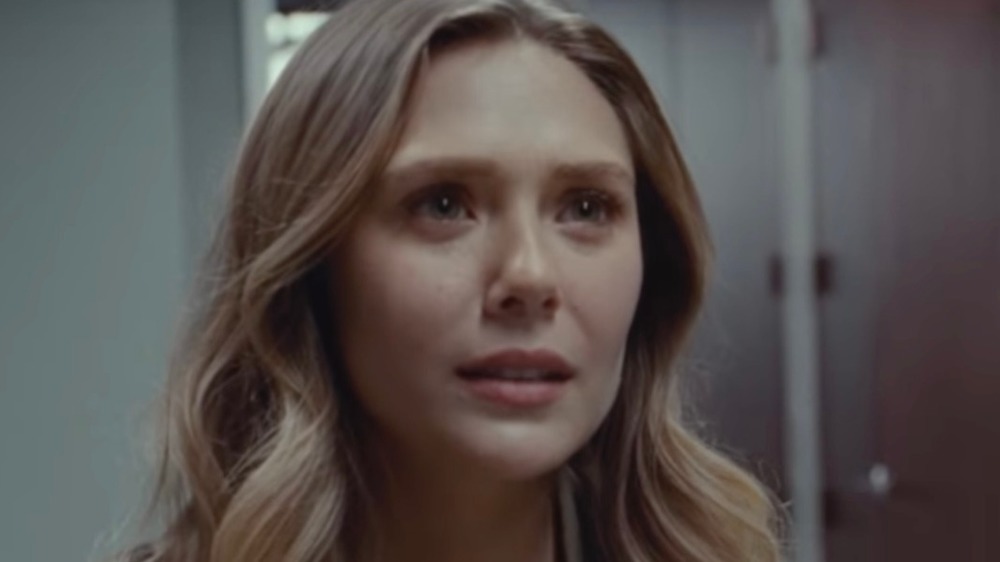 Netflix
Since Netflix released its first original series, House of Cards, in 2013, the streaming giant has been regularly creating critically acclaimed movies and television series. At the same time, actress Elizabeth Olsen has come into her own, stepping out of the shadow of her younger twin sisters, Mary-Kate and Ashley Olsen. She's proven her versatility and acting chops not only in her role as Wanda Maximoff (Scarlet Witch) in the Marvel franchise and on the series WandaVision but for her outstanding performances in smaller projects such as Wind River, Silent House, and Ingrid Goes West. 
If you like seeing Elizabeth Olsen act outside the Marvel Universe, another great film to check out is Kodachrome, director Mark Raso's 2017 dramedy featuring an age-old story — with a twist. Starring A-listers Ed Harris (Ben Ryder) and Jason Sudeikis (Matt Ryder) alongside Elizabeth Olsen as Zooey Kern, the Netflix original film was among the official selections at the 2017 Toronto International Film Festival, earning it further recognition and publicity. And this compelling movie and has quite an interesting backstory.
Kodachrome was inspired by a New York Times article about camera film
While some movies are based on novels or true stories, Kodachrome was inspired by a New York Times article by A.G. Sulzberger about "Kodachrome, the first successful color film and still the most beloved." The movie is a dream for photography enthusiasts and music lovers alike, and it tugs on your heartstrings throughout. 
Elizabeth Olsen plays Zooey Kern, the nurse and caretaker of a terminally ill man, Ben Ryder, who's long had a bad relationship with his adult son, Matt Ryder. One day, Zooey shows up unexpectedly at Matt's office and announces that his estranged father is dying. Ben's last request is for Matt to join him and Zooey on a road trip to Parsons, Kansas. The city is the last frontier of Kodachrome film-processing production, and Ben wants to make sure his last piece of film is developed. What it contains is anyone's guess.
Even though this movie isn't based on a true story, it feels like it could be. The talented cast delivers when it comes to character development, and Elizabeth Olsen shows a side of herself that's complex, realistic, and full of emotional depth.