The Horror Rom-Com Show You Never Knew Starred Gwar's Oderus Urungus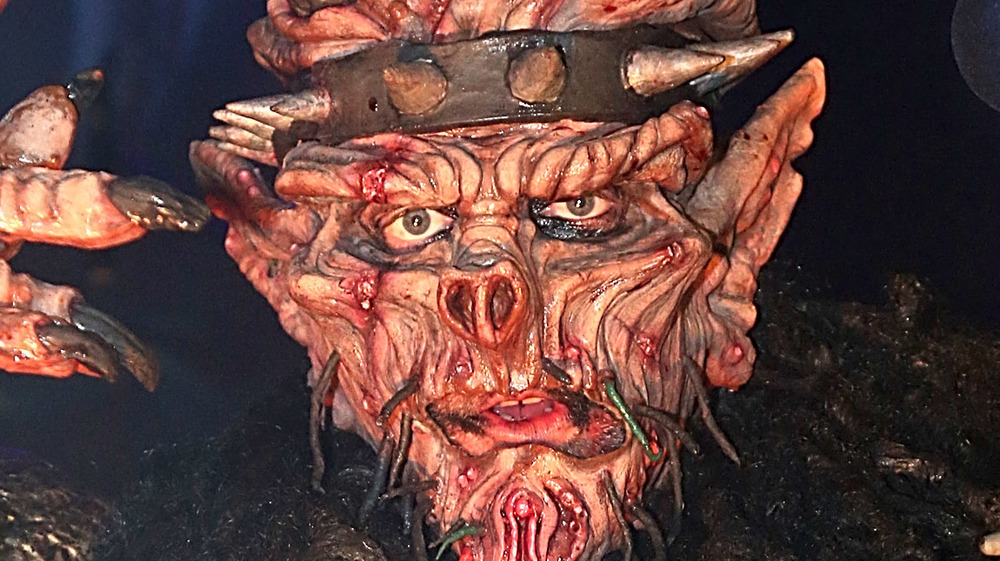 Gary Miller/Getty Images
Here's a sentence you probably didn't think you'd ever read: Oderus Urungus, aka David Brockie of the band Gwar, once starred in a horror-twinged romantic sitcom. 
For the uninitiated, Gwar is a heavy metal band that performs in outlandish horror costumes, and Brockie's Oderus Urungus is their "intergalactic barbarian" leader that's outfitted with spiky, knife-y armor and what essentially looks like a latex pig mask that somehow managed to explode in four dimensions. Not the kind of presence you'd expect in a sitcom, all in all.
Yet, the world is a strange place, and it indeed contains a comedy show that prominently features Brockie's musical character. To be fair, the show had other horror elements, too, so it's not like they just stuck this alien ogre in the middle of How I Met Your Mother, as entertaining as that might have been. Here's the horror rom-com you never knew starred Gwar's Oderus Urungus.
Oderus Urungus is the imaginary friend on Holliston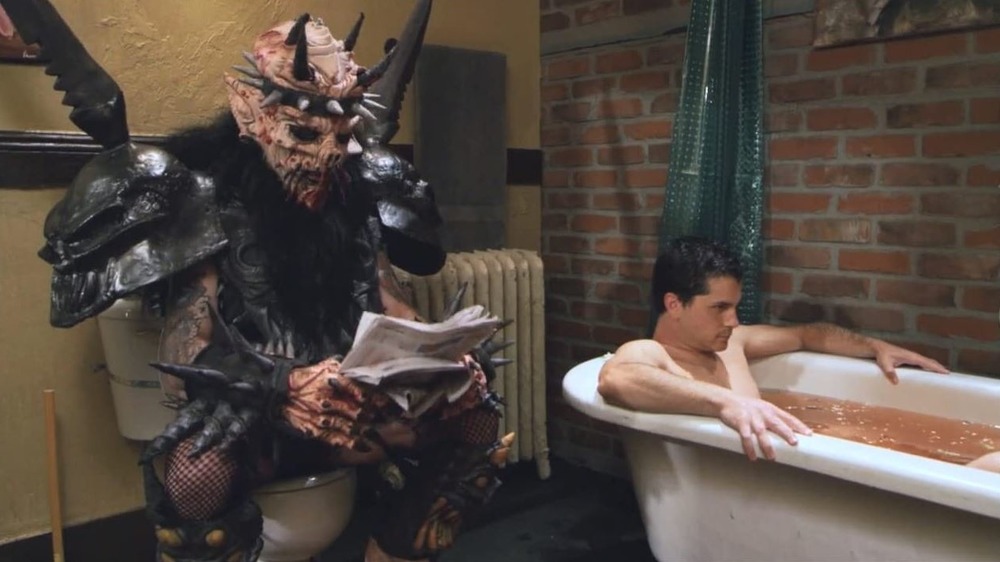 FEARnet
Holliston is a horror-themed sitcom with romantic overtones that ran on FEARnet from 2012 to 2013. Created by and starring horror filmmaker Adam Green, the show revolved around his character Adam, who tries to get by in a small dead-end city while pursuing the affections of his old love Corri (Corri English) as well as his dream of — you guessed it — making horror films. 
Most of the show's characters are typical of what you'd see in classic sitcom fare, but two cast members stand out. One of them is Twisted Sister frontman Dee Snider, who plays an aging glam-rocker called Lance Rockett. Another is Oderus Urungus. Not Dave Brockie, the musician inside the costume, mind you – Oderus Urungus. The Gwar singer appears in the show in character and in full costume, playing Adam's imaginary friend. Oderus is even credited "as himself," making this a pretty peculiar twist on the concept of celebrities starring as themselves in TV shows.  
Holliston lasted for only two seasons, but let's face it, that's way more sitcom than you'd have expected the late, great Oderus Urungus to appear in. For reference of how jarring — and strangely awesome — an experience this can be, you can visit some of Oderus' best Holliston moments with the YouTube tribute reel that the show released to celebrate Oderus' time in the show after Brockie died in 2014.