The Post-Apocalyptic Sci-Fi Hidden Gem Series You Can Binge On Netflix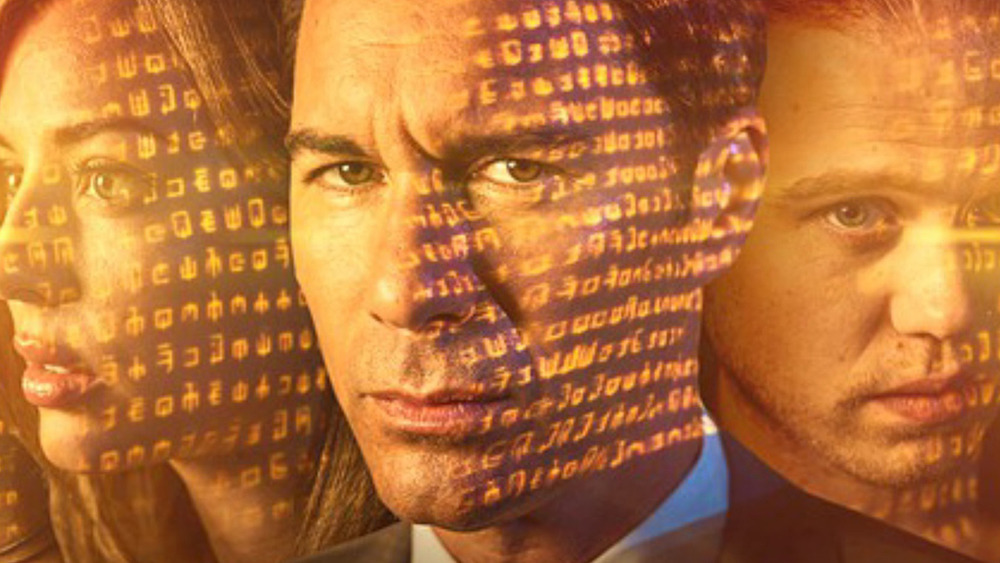 Netflix
While Netflix has arguably become best-known for mega-hit series like Stranger Things and Bridgerton, its catalog of shows includes a growing number of titles that don't always reach the mainstream. A look at the full list of Netflix Original series reveals titles with which some of the most diehard TV watchers likely aren't familiar. Not only does Netflix, therefore, play host to an ever-increasing number of hidden gems, but that list is large enough to be divided by genre or niche.
Fans of science fiction seeking something new need look no further than Netflix's sizable library of hidden sci-fi gems — including Travelers, starring Eric McCormack of Will & Grace fame. The premise revolves around time travel, and, although the series only ran from 2016 to 2018, some argue that Travelers could be counted among the best time travel series of all time. The future in the series is bleak: The Travelers referenced in the title are agents from the future sent into the bodies of people in our time, tasked with changing the past to save the future (even if time travel likely wouldn't work that way in reality).
Although there weren't enough critic ratings on Rotten Tomatoes for Travelers to garner an average Tomatometer score, the average audience score is a very healthy 97%. Thus, while the series may not have caught the eye of critics, fans who discovered it nevertheless found plenty to enjoy.
Travelers continues the tradition of Canadian sci-fi television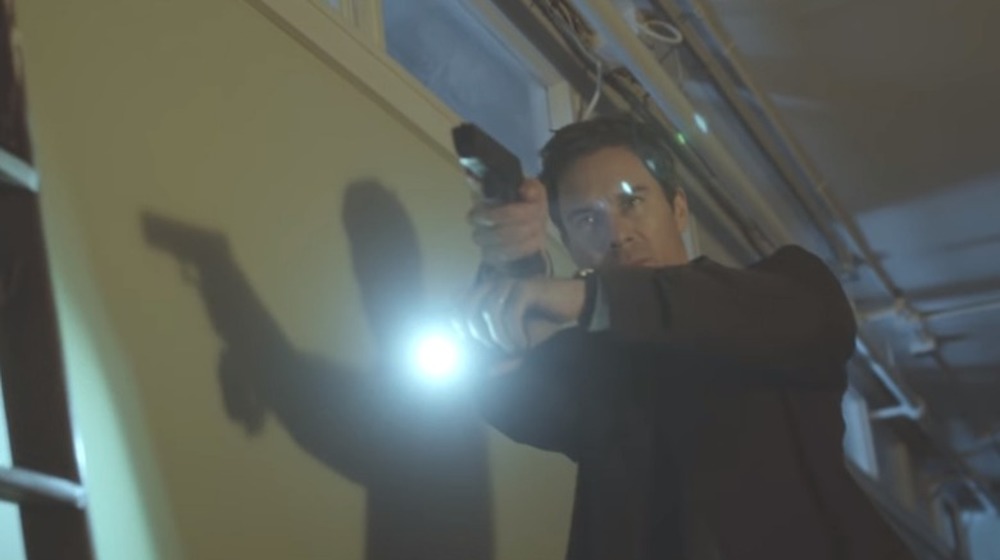 Netflix
The creator of Travelers is Brad Wright, a Canadian screenwriter and producer whose past credits include extensive work on the Stargate franchise. After a career as a TV writer on series like The Outer Limits and Highlander, Wright's debut as a showrunner was on Stargate SG-1. He went on to create and direct the sequel series Stargate Atlantis and Stargate Universe in addition to producing two Stargate television films.
While Stargate SG-1 was a Canadian production, Travelers has arguably even more Canada in its DNA. Stargate SG-1 aired on the U.S. Syfy channel, whereas the first two seasons of Travelers aired on the Showcase network in Canada prior to the third season airing exclusively on Netflix. (It was subsequently canceled.) Furthermore, the leading cast of Travelers largely comprises Canadian actors.
Since Travelers takes place in an original fictional world, no prior familiarity with Brad Wright or his previous projects is required to enjoy the series. However, fans of Wright's work and/or the Canadian film industry will have even more reason to check out this hidden gem of Canadian sci-fi television.