The Forgotten Hayden Panettiere DCOM You Can Stream On Disney+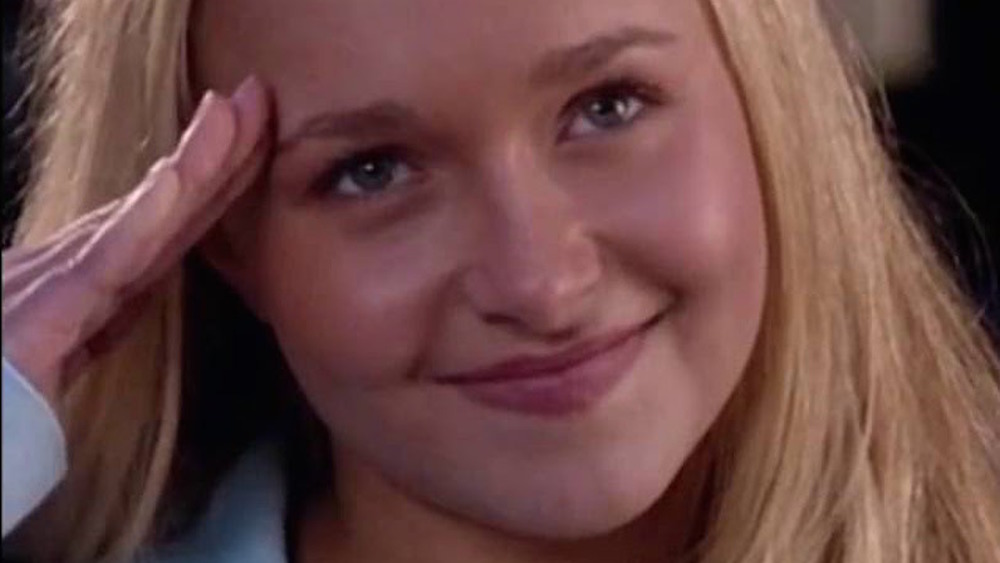 Disney Channel
While many DCOMs (Disney Channel Original Movies) have faded into obscurity over the years, services like Disney+ are reviving them for another generation. One of these films is Tiger Cruise, a 2004 DCOM starring invincible cheerleader Hayden Panettiere. The movie centers around Maddie Dolan, a teenage army brat from San Diego who wants nothing more than her military father, Gary (Bill Pullman), to return home to their family. The film explores the difficulties that military families face when one of their members is constantly leaving and returning home.
Tiger Cruise was Panettiere's first role in a DCOM, marking a major milestone for the famed actress. While her character did get into Disney-esque shenanigans with a group of friends on a military cruise ship, the immense growth she undergoes helps make this a standout film for both the actress and the Disney Channel writ large. While this film might not be the first movie to pop into the minds of those who grew up on Disney, it's certainly worth a revisit — especially for fans of Panettiere, who went on to land network primetime gigs on popular series like the previously referenced Heroes and the musically driven Nashville.
Tiger Cruise manages to touch on heavy topics in a kid-friendly way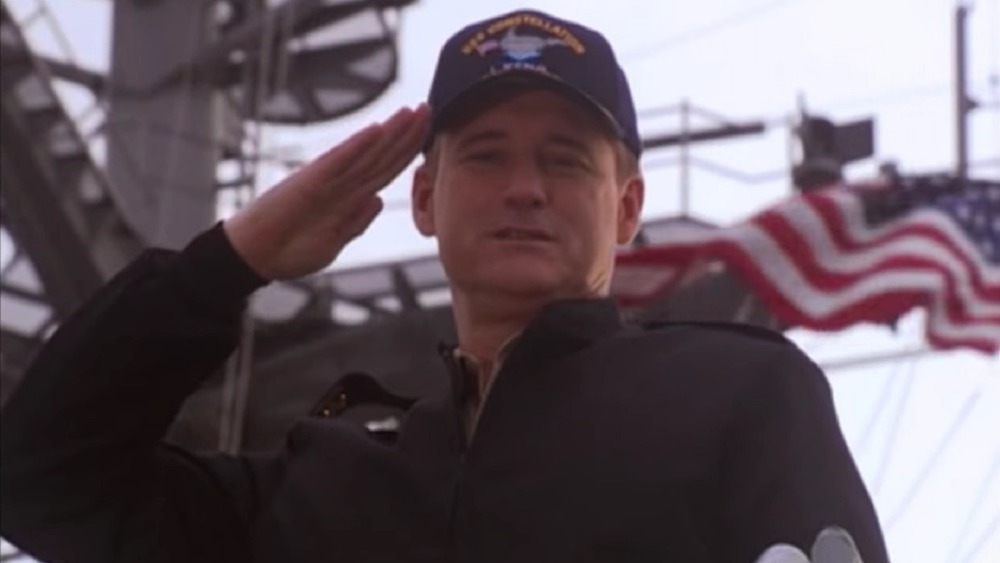 Disney Channel
Tiger Cruise received favorable reviews from critics who praised the film for stepping away from typical DCOM tropes. In addition to this, critics were also impressed by the writers' ability to tackle heavy subjects such as the 9/11 terrorist attacks and the struggles that military families often face, without making it too off-putting for children.
One review from Variety movie critic Laura Fries said that the film, "carries many Disney hallmarks — a burgeoning teen-queen star, a catchy theme song and predictable subplots, but marks a departure from the net's usual fairytale formula ... [Screenwriters] Anna Sandor and Bruce Graham deserve kudos for filtering a tough story through the eyes of kids without diluting the message."
Audience members shared the sentiment. According to various IMDb reviews, many viewers felt that Tiger Cruise provides an opportunity for kids to have an open discussion with family about the topics that the film touched upon. One audience member believed that the film "gave kids a feeling of what it takes to be a military person."
While it's been twenty years since the tragic events of September 11, 2001, the attack is still fresh in the minds of those who lived through it. As a result, Tiger Cruise has the potential to be a meaningful, affecting watch for the whole family.