Why Zack Snyder's Justice League Will Look Different Than Most Modern Movies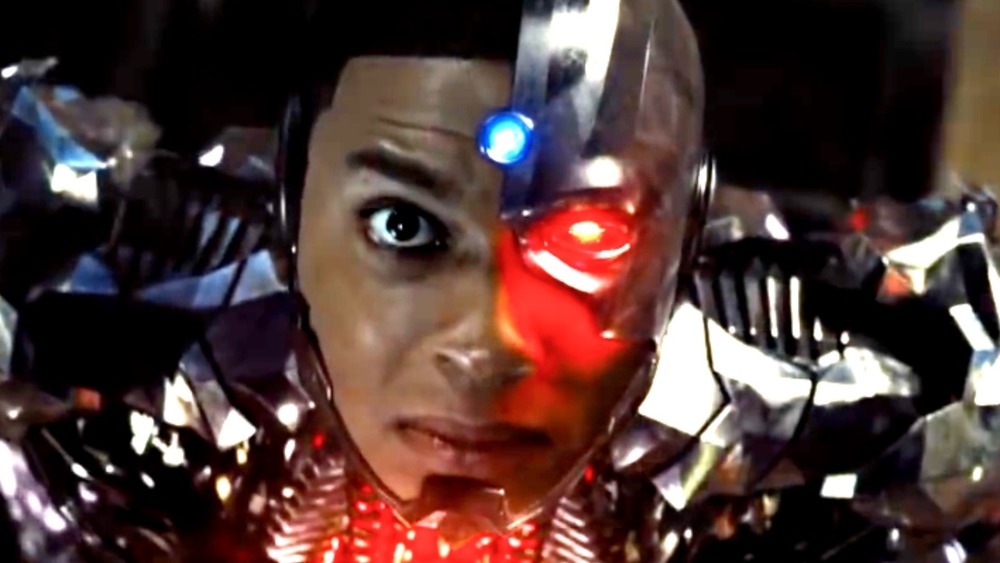 Warner Bros.
Excitement is at a fever pitch for Zack Snyder's Justice League. Fans have been begging to see the recut version of 2017's Justice League ever since the original arrived to a collective shrug from critics and audiences. The new interpretation of the film is set to arrive exclusively on HBO Max on March 18, and the arrival of the new trailer on Valentine's Day 2021 nearly broke the internet.
For anyone who hasn't been following the saga of Zack Snyder's Justice League for the last couple of years, some significant changes are coming to the film. When Zack Snyder left the project in 2017 following a family tragedy — and ongoing conflict with Warner Bros. executives over Snyder's vision for the project — Warner Bros. hired Joss Whedon to manage extensive reshoots. Whedon "rewrote and reshot about three-quarters of Justice League," per Vanity Fair, in a convoluted process that included digitally removing the mustache Henry Cavill was contractually obligated not to shave due to his obligations to Mission Impossible: Fallout.
Few found the results of those reshoots impressive, but Zack Snyder's Justice League promises to erase those mistakes and restore the film to the epic experience that Snyder had planned. The recut film is four hours long, and while that is a lot of unseen footage, fans may be surprised to find that Snyder will present the entire film in an aspect ratio rarely seen in contemporary cinema. 
Here is why Zack Snyder's Justice League will look different than most modern movies.
Zack Snyder's Justice League will appear in a 4:3 format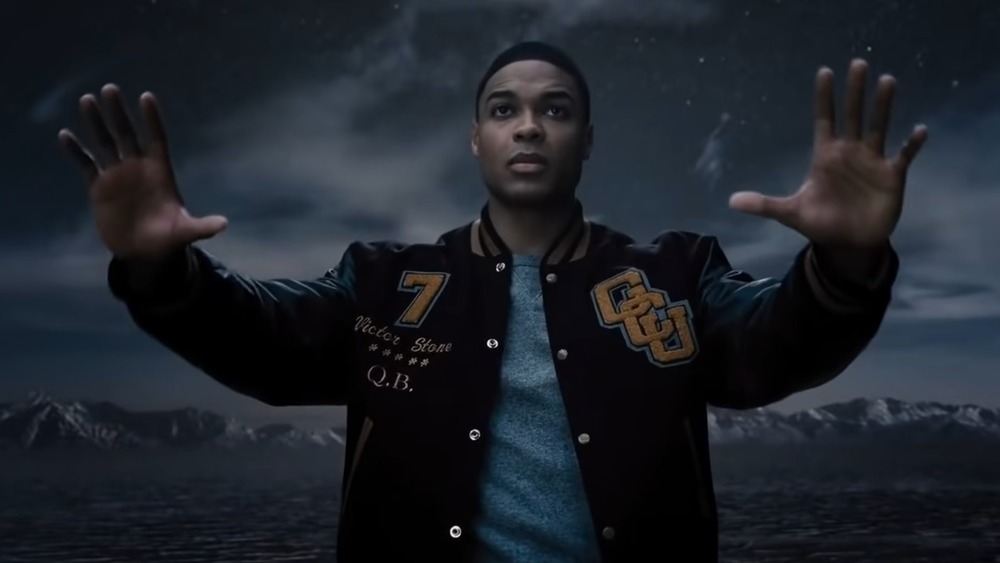 Warner Bros.
With very few exceptions, almost all films are shot in a standard widescreen format 16:9 format. This is the frame that viewers are used to seeing at classic theatres and that most widescreen TVs are designed for. However, when Zack Snyder's Justice League begins streaming on HBO Max on March 18, Snyder is "presenting the movie in the boxy 4:3 format rather than widescreen, so that one day it can be watched on IMAX screens" (via Vanity Fair).
This decision, Vanity Fair notes, has already bothered some fans, but "Snyder isn't troubled by that." So why would Snyder present a film that will not be premiering in the IMAX theaters it is optimized for, but in viewers' homes on their likely widescreen TVs — especially considering that 2017's Justice League appeared in the standard 16:9 format?
The answer is traceable back to the early days of Snyder's process in filming Justice League. Snyder began work on Justice League after he wrapped up filming for Batman v Superman: Dawn of Justice, which required him to crop certain scenes in IMAX's required 4:3 aspect ratio. Ever since that point, he became interested in how the different formats could be used in superhero films, and designed Justice League shots with the 4:3 aspect ratio and IMAX theaters in mind. Snyder explained, "Superheroes tend to be, as figures, they tend to be less horizontal. Maybe Superman when he's flying. But when he's standing, he's more of a vertical. Everything is composed and shot that way, and a lot of the restoration is sort of trying to put that back" (via Justice Con).
This means that when Joss Whedon took over Justice League, the top and the bottom sections of specific frames were cropped to fit it to the 16:9 aspect ratio. Presenting the film in 4:3, even if it does look boxy on home TVs, restores the original composition of scenes that the fans have been asking to see in Zack Snyder's Justice League.