Why Zack Snyder's Justice League Looks Different Than Most Modern Movies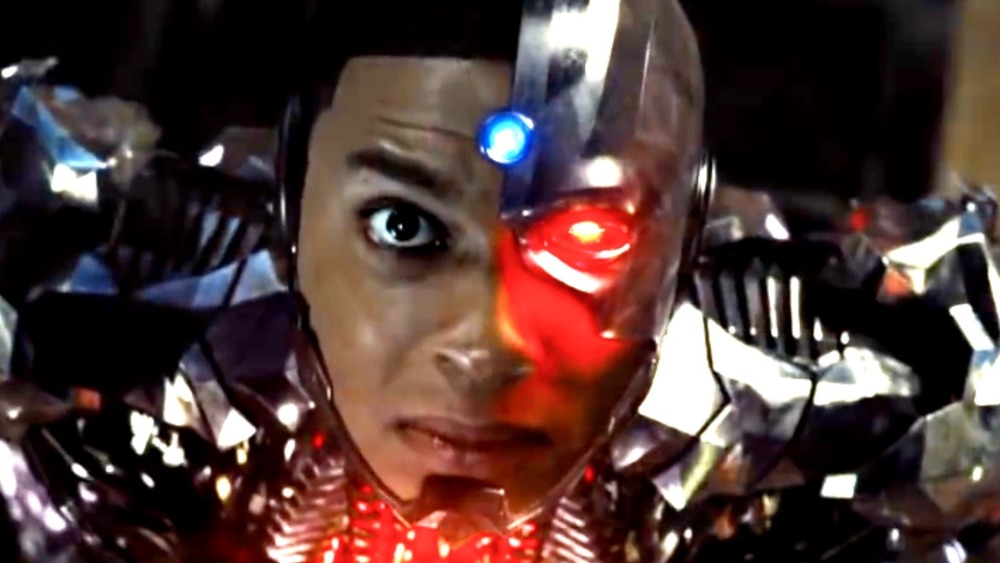 Warner Bros./DC Entertainment
If you click a link and buy a product or service from a merchant, we may be paid an affiliate commission.
From the moment the original version of Justice League, completed by replacement director Joss Whedon after Zack Snyder departed the project following a family tragedy, hit theaters in 2017, fans fought hard to have Snyder's vision for the film released to the masses. They demanded that Warner Bros. "release the Snyder Cut," despite such a thing not existing in any watchable format at the time, and didn't relent for years. When the conversation reached a fever pitch in November 2019, when several Justice League cast members – Ben Affleck, Gal Gadot, and Ray Fisher — took to Twitter to express their support for the #ReleasetheSnyderCut movement (via The Hollywood Reporter).
Between the fans' rally cries, the cast's sentiments, Aquaman actor Jason Momoa teasing that he'd already seen what Snyder shot and that it was amazing, and Snyder himself getting behind the campaign, it felt like something big was going to happen. And it did: In May 2020, Warner Bros. confirmed Snyder would get to finish his version of the film, which finally debuted on HBO Max on March 18, 2021.
Fans will have noticed that there are some differences between Whedon's Justice League and Snyder's Justice League, and while most center around characters' storylines and new big bads, one difference regards how the four-hour film is presented. Here's why Zack Snyder's Justice League looks different than most modern movies.
Zack Snyder's Justice League is in 4:3 format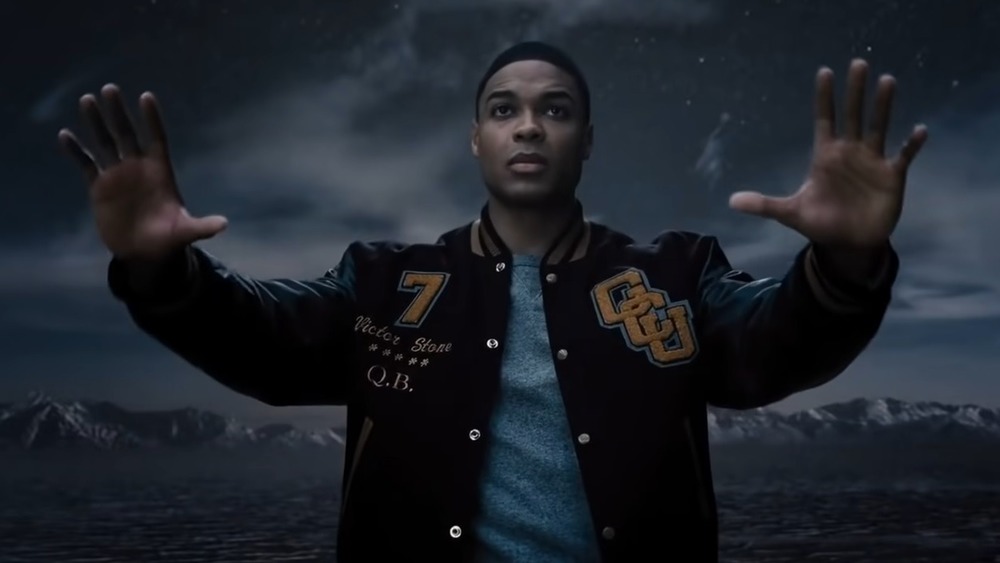 Warner Bros./DC Entertainment
With very few exceptions, almost all films are shot in standard, widescreen format. This is the aspect ratio that viewers are used to seeing at classic theaters and the one for which most widescreen televisions are designed for. However, in his version of Justice League, Snyder presented the action in 4:3 format, which sees everything nestled in a box rather than a rectangle.
And this isn't Snyder being unique for the sake of things. As detailed by Vanity Fair, Snyder put the movie into the boxy, not-very-modern format so that it "can be watched on IMAX screens" some day. This decision, as Vanity Fair noted, has already bothered some, but "Snyder isn't troubled by that." But why would Snyder present a film that didn't premiere in the IMAX theaters it's optimized for but did in viewers' homes on their likely widescreen TVs, especially considering that 2017's Justice League appeared in the standard 16:9 format? The answer is traceable back to the early days of Snyder's process in filming Justice League. 
Snyder began work on Justice League after he wrapped up filming for Batman v Superman: Dawn of Justice, which required him to crop certain scenes in IMAX's required 4:3 aspect ratio. Ever since that point, he became interested in how the different formats could be used in superhero films, and designed Justice League shots with the 4:3 aspect ratio and IMAX theaters in mind. Snyder explained this during a Justice Con 2020 panel: "Superheroes tend to be, as figures, they tend to be less horizontal. Maybe Superman when he's flying. But when he's standing, he's more of a vertical. Everything is composed and shot that way, and a lot of the restoration is sort of trying to put that back."
This means that when Whedon took over Justice League, the top and the bottom sections of specific frames were cropped to fit it to the 16:9 aspect ratio. Presenting the film in 4:3, even if it does look boxy on home TVs, restores the original composition of scenes that the fans have been asking to see in Zack Snyder's Justice League. As a screen before the film begins tells viewers, "This film is presented in a 4:3 format to preserve the integrity of Zack Snyder's creative vision."