The Scene In The Boys Season 1 That Terrified Showrunner Eric Kripke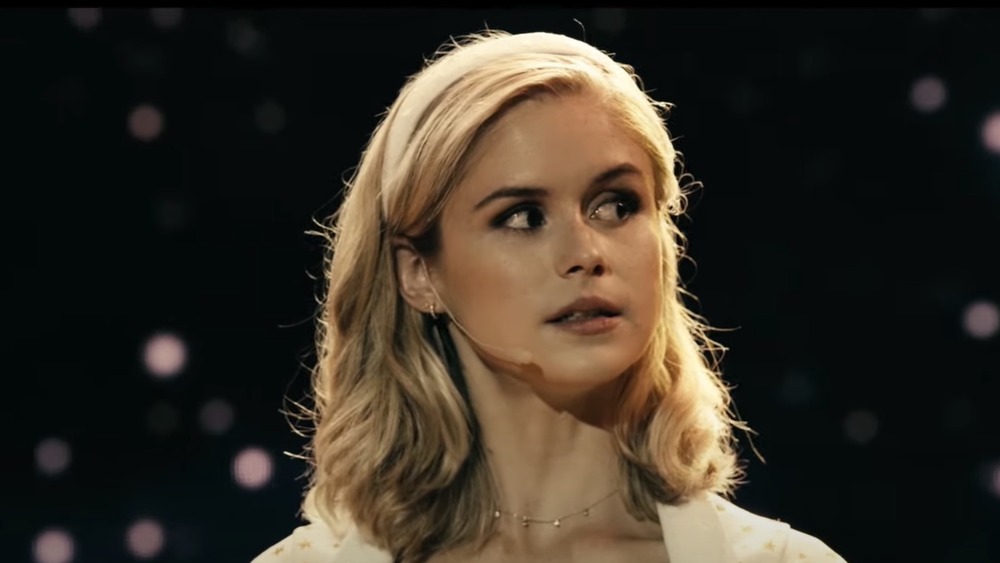 Amazon Prime
Telling the stories you want to tell onscreen can sometimes be as traumatic for the actors and crew as for the audiences they're meant to affect on an emotional level. That was the case in the first season of The Boys. The Boys provides a uniquely cynical and gritty brand of small-screen chaos that quickly made it one of Amazon Prime's most popular shows. Now, it has been renewed for a third season, and is expected to resume production this month or next, according to an interview actor Antony Starr did with Metro, so it might even be back before the end of 2021 (best case scenario). 
Of all the violent craziness that's happened in The Boys, what with the conflicts between The Seven, the Boys, and the Vought Corporation, and the fact that there are just some bad people in this world, there was one scene that showrunner Eric Kripke said was especially nerve-wracking. "I've never worked so hard or stressed so much about a scene in my life before or since," he told Screenwriters' Festival Online, via Screen Rant. "Because if I got that wrong, it's not just that it would fail as a scene, it would be hurtful. And I felt that pressure and responsibility all throughout."
If you've seen the show, you can probably guess what the scene is. It's one of the most difficult and controversial parts of the 16 released episodes to watch, but it also sets a tone of nuanced sexual violence that's prevalent in the series (as Comicsverse details) and makes up an important theme throughout The Boys, alongside the power dynamics which allow criminal acts like that to happen.
Changing up the comic book scene for today's audiences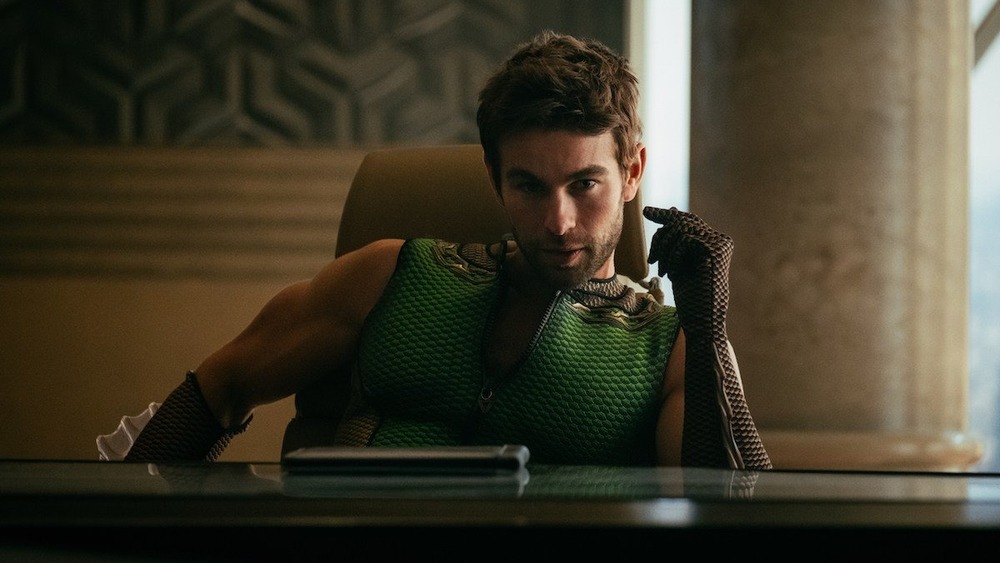 Amazon Prime
The scene in question is based on one from the comic book, but it isn't adapted directly. In the third issue of the comic book The Boys (written by Garth Ennis with art from Darick Robertson), Starlight, or Annie January (Erin Moriarty), is assaulted by multiple members of the superhero group at once in a scene that is considered extremely problematic. Homelander demands oral sex, and Black Noir and A-Train join in, in a scene that ComicBook.com called "jarring to readers in the way it comes out of nowhere, and how over-the-top gratuitous it really is."
To create a version that was more palatable to today's television viewers, Kripke says he had many conversations, some very painful, with women. "And I did my absolute best to get the f*** out of the way, and just let them speak, and not try to steer it one way or another," Kripke told Screenwriters' Festival Online. "And then, ultimately, kind of, y'know, boil it down to Starlight's experience, both in that moment, and then in the aftermath of that moment. Then when it came time to loop in Erin, and then Chace ... we went through that process all over again. Because the actors actually have to live in and play it."
The television version ends up being a bit different. It features only one assailant, The Deep (Chace Crawford). With the actual assault taking place off-screen, viewers are meant to witness Annie's fear without experiencing a glorification of the incident itself, and then to see her deal with the aftermath.
Erin Moriarty, for her part, believes that the way the scene ended up works to the development of her character's storyline, showing that good people can make morally ambiguous choices. Additionally, it sends a broader message to women who might be watching. "What does align with the TV show we want to make is creating a story of sexual abuse that shines light on women and exactly what they go through, and how they don't always have to just purely play the victim," she told HuffPost. "They can become stronger people as a result, while also condemning the men who have been perpetuating sexual abuse."
The storyline evolved as a result of current events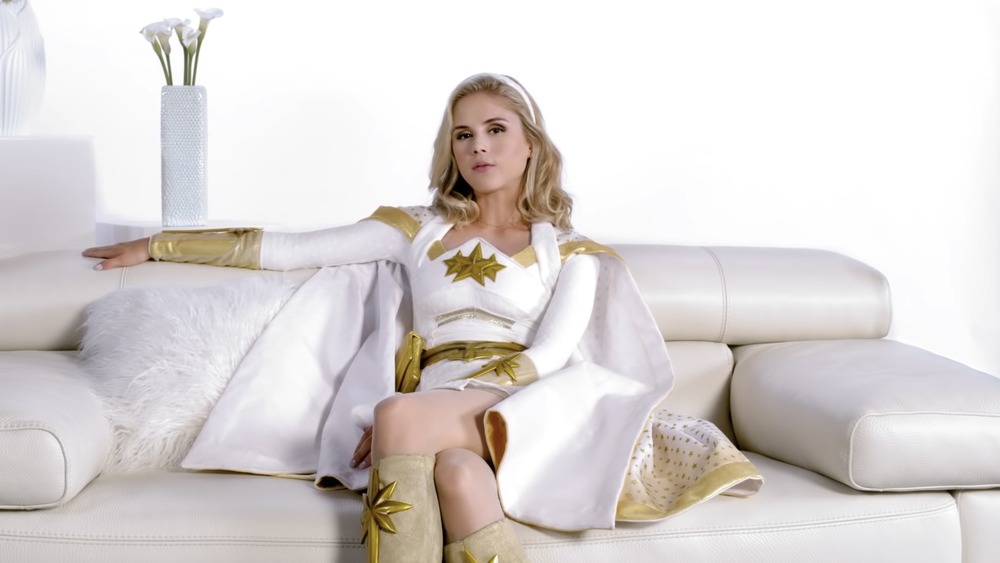 Amazon Prime
Kripke originally wanted to remove the subplot entirely, but his writing staff persuaded him to do otherwise. Women who worked on the series convinced him that, in the present day, this was a chance to talk about something important — something all the show's female producers had all experienced in different degrees, according to CinemaBlend. So, the writers' room ultimately decided to do "a serious and scary version of that story" designed to make the scene more pointedly about Starlight's journey, and not a moment of gratuitous sexual objectification with no consequences to the men involved.
The original story focused on Starlight and The Deep as an allegory to the toxic "casting couch" environment of Hollywood. This was before The New York Times published its blistering expose on Harvey Weinstein's treatment of women and history of paying off victims of sexual harassment. After that, the show decided to change the scene once more. 
"Originally, Starlight was going to deal with this assault and then she really had no recourse except to take on the Deep directly," Kripke told Entertainment Weekly. "She was going to stand up and go after him because we weren't living in a society where women were being believed when they speak out." 
After the Weinstein affair was revealed, however, Kripke says the writers saw "society change in real time." As a result, more options opened up for Starlight's story.
"Suddenly," Kripke says, "you could speak, and you could actually bring a really powerful motherf***er — down. Instead of a story happening behind closed doors like everything had been, suddenly it was a story [Starlight] was speaking out about and [the Deep] was suffering publicly as a result."
The trauma Starlight experienced  has turned her from a starry-eyed and naïve person to someone with a much darker side, which fans will surely see more of when The Boys' Season 3 finally debuts.