Why The Ending Of The Snyder Cut Is So Significant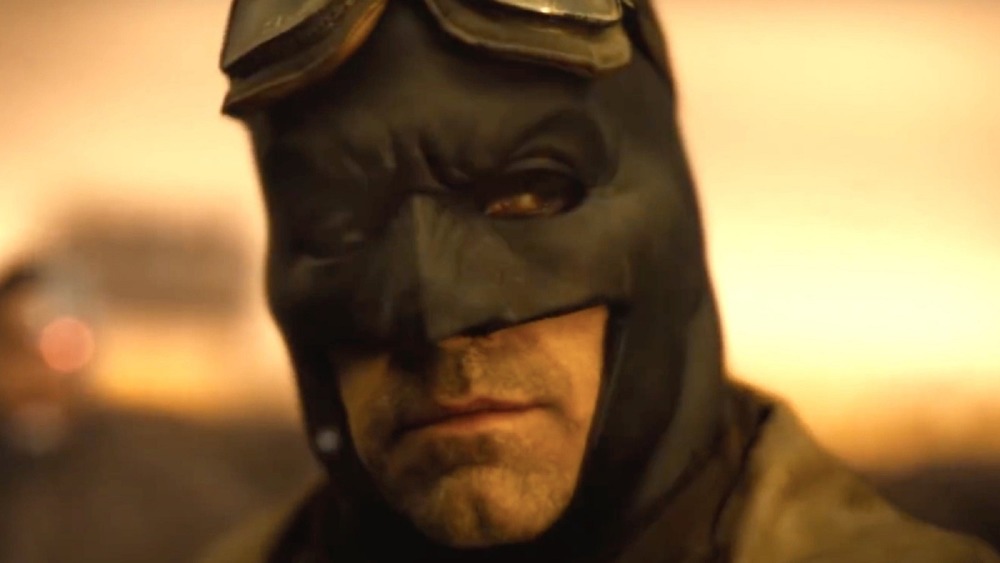 Warner Bros/HBO Max
It's hard to believe, but Zack Snyder's Justice League is nearly upon us.
After years of fan campaigns and reshoots, the already legendary Snyder Cut of 2017's famously messy Justice League will launch on HBO Max on March 18, 2021. Fans of the DC Extended Universe (DCEU) and Snyder's unique take on the superheroes within are eager to get their eyes on the director's four-hour long opus. In addition to delivering Snyder's original vision for a modern live-action Justice League movie, it also looks poised to be one of the director's most personal films to date.
In August 2020, a trailer for the Snyder Cut was released that prominently featured the Leonard Cohen song "Hallelujah." The song's particular blend of melancholy and hope seemed like a fitting complement to the dramatic footage shown in the trailer. But thanks to a recent profile in Vanity Fair of Snyder and his work on Justice League, we now know that the song holds an even greater bit of significance.
A version of "Hallelujah" is also set to play at the end of Zack Snyder's Justice League. It's a tribute to his daughter, Autumn, who died from suicide while Snyder was in production on the original cut of the film. In the profile, Snyder lovingly refers to Autumn as, "the only dork...the only fan," in his family. Her death was cited as one of the reasons that Snyder exited the project, along with the difficulty he was already having working with Warner Bros on the film. Ending his version of the movie with "Hallelujah" is a moving way to remember Autumn, then, as the song was reportedly her favorite.
The end of Zack Snyder's Justice League will pay tribute to the director's daughter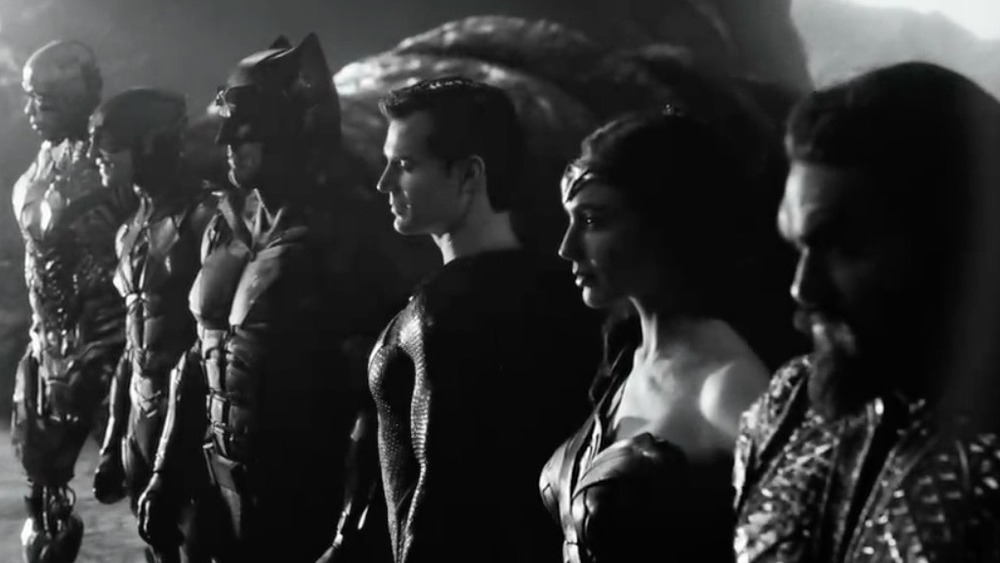 Warner Bros/HBO Max
"Hallelujah" was originally written and recorded by Cohen (whose songs are no stranger to film and TV) in 1984. Although it's now a wildly popular song — versions have appeared in everything from Shrek to Snyder's own Watchmen movie — it wasn't initially popular. However, covers such as Jeff Buckley's now famous version, which Rolling Stone put on their list of the 500 Greatest Songs of All Time, helped the track become the standard that it is today (via The Atlantic).
For Zack Snyder's Justice League, the director will be using a version by his friend, the Canadian singer Allison Crowe. She originally released a cover on her 2003 album Tidings, and also performed the song at Autumn's funeral, according to Vanity Fair. There wasn't confirmation, either way, regarding whether the version that will appear in the Snyder Cut will be her original 2003 recording, or a new version made specifically for the film. 
Either way, you don't need to be a Snyder or DCEU fan to know what a touching tribute this is. As the director told Vanity Fair, "At the end of the movie, it says 'For Autumn...' Without her, this absolutely would not have happened."
If you or someone you know is having suicidal thoughts, please call the National Suicide Prevention Lifeline at 1-800-273-TALK (8255) or text HOME to the Crisis Text Line at 741741.