What The Cast Of Empire Records Looks Like Today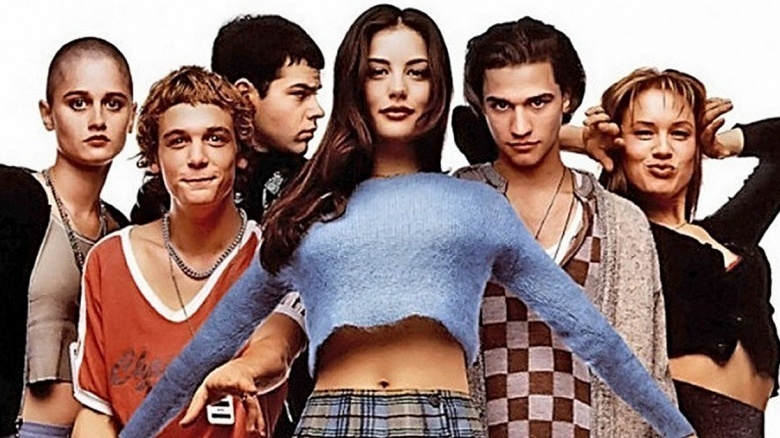 Warner Bros.
Despite performing poorly upon release both critically and commercially, Allan Moyle's Empire Records has gone on to become a coming-of-age classic, gradually amassing a cult following in the decades since its disappointing premiere in 1995. Variety called it "a soundtrack in search of a movie," echoing the sentiments of most critics at the time, all of whom seemed to agree that the music was up to scratch while the film itself was not. Nostalgia has a way of softening even the hardest of opinions, however, and the consensus on Empire Records has slowly shifted over time. Once considered a failed statement on youth counterculture, Moyle's movie is now remembered fondly by '90s kids everywhere, a film that captures everything that was both terrible and terrific about the decade. For some of the cast members, Empire Records was a launching pad for long and fruitful careers, though for others the much-loved teen flick wound up being their pinnacle. Successful or not, pretty much all the cast members look a whole lot different today.
Liv Tyler - Corey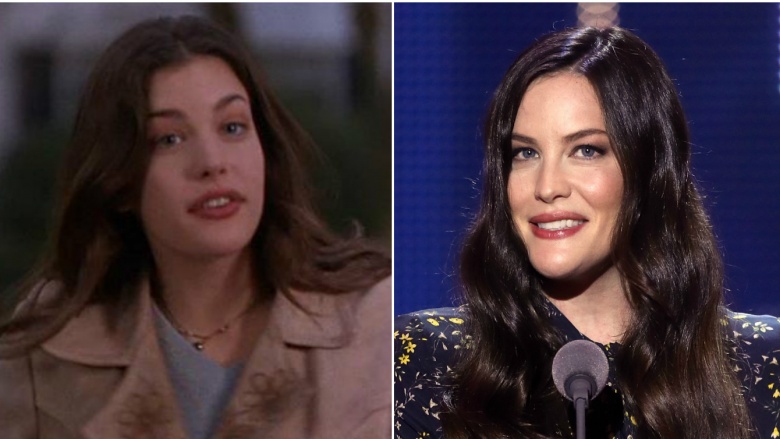 Getty Images
Liv Tyler started out as a child model, though being the daughter of veteran rocker Steven Tyler (something she only found out about aged 9) meant that she was always destined for a life as a performer. After making the transition into acting, her daddy set her up with a gig alongside Alicia Silverstone in Aerosmith's timeless (and, upon reflection, kind of creepy) music video for "Crazy," a platform that helped her land her first major role as overachieving student Corey in Empire Records. Co-star Maxwell Caulfield later admitted that the male cast members found it hard to keep their eyes off this "emerging swan,"" prompting Tyler's mother to remain on set so she should could keep her daughter's admirers in check.
Tyler moved into the mainstream after appearing as Bruce Willis' lovestruck daughter in 1998's Armageddon and gained international recognition playing Elf maiden Arwen in Peter Jackson's The Lord of the Rings trilogy in the years that followed. Barring her role in 2008's The Incredible Hulk (the often overlooked black sheep of the Marvel Cinematic Universe) Tyler began to shy away from tent-pole blockbusters and has since moved into television, joining the ensemble cast of HBO's The Leftovers. The actress is currently trying her hand at producing, pulling the strings on the upcoming fantasy horror project Wildling which is due to hit screens in 2017 and will star Tyler opposite Bel Powley and Brad Dourif.
Renée Zellweger - Gina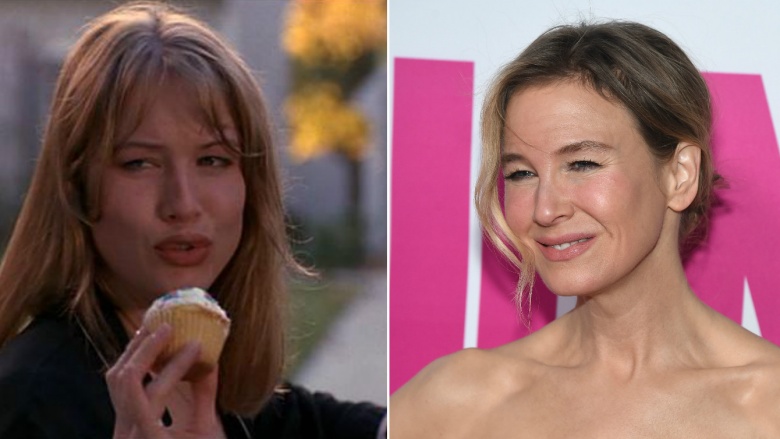 Getty Images
Renée Zellweger's first taste of critical acclaim came after her memorable performance as Gina, employee of Empire Records, best friend to Corey and all-around tease. Unlike a number of her castmates, however, it wasn't her first starring role. Zellweger appeared opposite an equally unknown Matthew McConaughey in Texas Chainsaw Massacre: The Next Generation the previous year, a box office flop that was itself massacred by both audiences and critics. Lucky for her, the negative response to this unwanted slasher sequel wasn't held against the young actress when she auditioned for a part in Allan Moyle's movie.
Zellweger rode the buzz surrounding her steamy performance into the Jerry Maguire auditions the following year and became an internationally recognized name after Tom Cruise personally chose her as his co-star. She wouldn't be able to replicate that same level of success until she landed her most iconic role in the hit 2001 rom-com Bridget Jones's Diary, and two years later she was accepting an Oscar for her supporting role in the epic war drama Cold Mountain. Zellweger's next project is the 2017 race relations drama Same Kind of Different as Me. The trailer for Same Kind of Different as Me has been met with some initial criticism, with one reviewer suggesting that "We Saved a Black Person by Insane White Guilt" looks like it would be a more suitable title.
Rory Cochrane - Lucas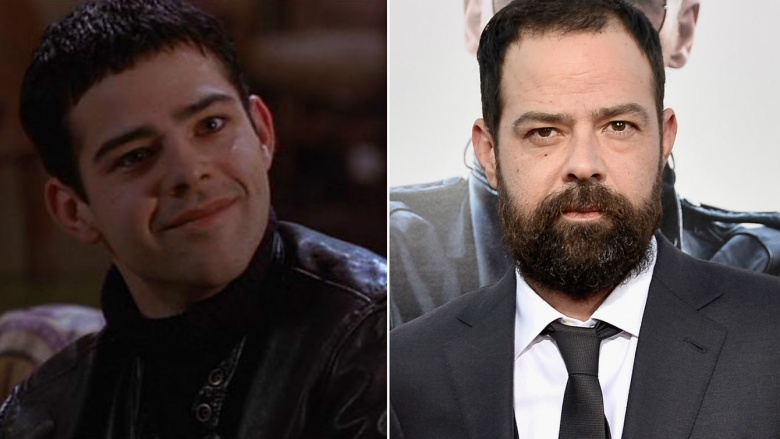 Getty Images
Whenever there was a casting call put out for a plucky kid in the 1990s, Rory Cochrane seemed to answer it without fail. He featured in a total of 10 films that decade, nailing a part as Jeff Goldblum's son in the 1992 crime drama Fathers & Sons and then making his first contribution to '90s cult canon with his performance as conspiracy obsessed stoner Ron Slater in Dazed & Confused the following year. By the time he appeared as Lucas in Empire Records the future was looking bright for young Cochrane, though his fortunes were about to take a downturn with a string of critical and commercial disappointments. Sadly he never really got the chance to graduate from a teen actor to male lead.
Cochrane is now best known for his work on the small screen, appearing in 50 episodes of CSI: Miami as detective Timothy Speedle. He did manage to land starring roles in the 2001 indie crime caper Southlander and 2009 dirty bomb thriller Right at Your Door, though everything in between and indeed afterwards has been either as a member of an ensemble cast or in a supporting role. The actor seems to have accepted this fate and has been determined to make the most of it over recent years, appearing alongside Ben Affleck and then Johnny Depp in critically acclaimed thrillers Argo and Black Mass.
Robin Tunney - Debra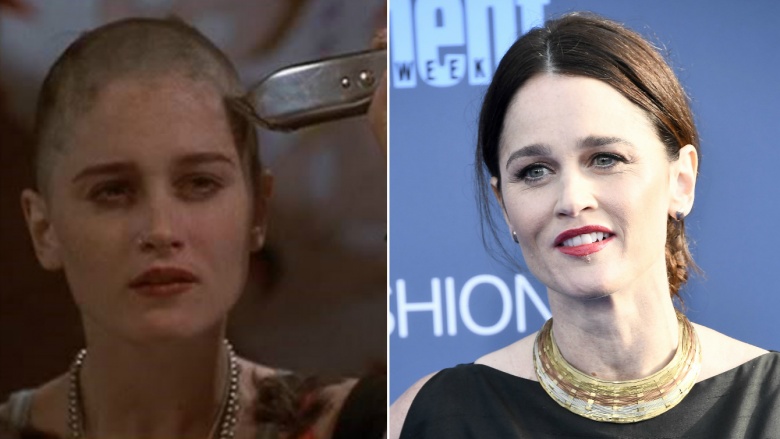 Getty Images
Robin Tunney began her career as an actress with small recurring roles in Law & Order and Class of '96 among others, though she started getting national attention after being cast as suicidal teen Debra in Empire Records. The young actress impressed in the role, shaving her head and throwing herself into the character completely, something that didn't go unnoticed by producers at the time. By the end of the decade she had been promoted to studio blockbusters and found herself starring opposite Arnold Schwarzenegger in religious thriller End of Days and then Chris O'Donnell in white-knuckle mountain climbing flick Vertical Limit. It was all going so well for Tunney when she signed on for a third big budget outing, though unfortunately most of that budget had to be written off as losses when 2000's Supernova bombed hard.
Supernova is described as an insult to the sci-fi genre by the critical consensus on Rotten Tomatoes, and things haven't gotten much better for Tunney since when it comes to critical acclaim. Of the 20 films featuring Tunney that have been ranked on the Tomatometer, 15 have a score of 50 percent or less, with her most recent effort My All American only managing 33 percent in the review aggregator. While she has found some success in television with a stint on Prison Break and a 151-episode run on CBS drama The Mentalist, Tunney's days of taking a razor to her head for a risky role seem well behind her.
Ethan Embry - Mark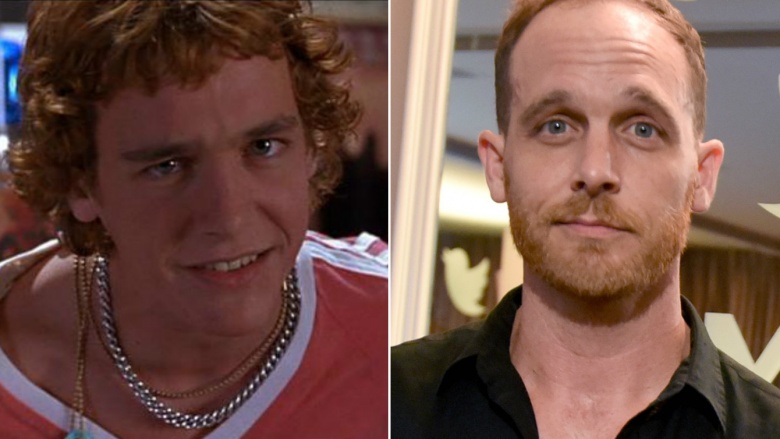 Getty Images
Ethan Embry's career might not have taken off in the same way as some of his castmates, but he has never been short of offers when it comes to acting work. The response to his turn as Gloria Estefan-loving Empire Records employee Mark was enough to get him cast in what is arguably still his most recognizable feature role, Russell "Rusty" Griswold in the National Lampoon comedy Vegas Vacation. He has grown up on screen, having worked every single year without fail since Empire Records dropped in 1995.
As far as television is concerned, Embry is probably best remembered as Rhode Island State Detective Declan Giggs in Showtime crime drama Brotherhood, though he has popped up in a number of shows over the years including (but not limited to) Law & Order, CSI: Miami, Grey's Anatomy, Once Upon A Time and, most recently, as an Alexandrian in Season 6 of The Walking Dead, in which he unsuccessfully plots to usurp Rick and has his face eaten by walkers soon after. In 2015 Embry backed Jennifer Love Hewitt's (currently fruitless) calls for a Can't Hardly Wait reunion movie, another '90s teen classic that was panned by critics at the time but has gone on to be loved all the same.
Johnny Whitworth - AJ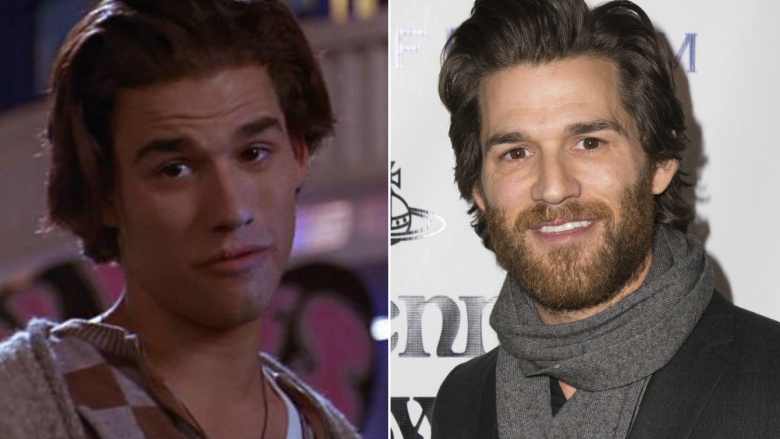 Getty Images
Another Empire Records employee that went on to earn a living on CSI: Miami, Johnny Whitworth managed to land a recurring role on the CBS crime drama playing hot headed detective Jake Berkeley in 2007. He previously played another TV cop, officer Jason Bazedon, on NYPD Blue. Generic TV cops with terrible names aren't the only thing on his post-Empire resume, however. Whitworth has actually stretched his abilities in a number of critically successful films since he appeared as AJ, namely 2007's 3:10 to Yuma and 2011's Limitless.
Whitworth recently revealed that he wasn't actually aware of just how dedicated a following Empire Records had amassed until a friend tipped him off about Rex Manning Day, an annual fan celebration that takes place on the day the fading '80s pop star visits the store in the movie. In the same interview the actor admitted that the character he ended up playing wasn't actually his first choice: "Personally, I wanted to play the Lucas role and when I got offered the film they said I was either going to play Lucas or AJ. I wanted to be Lucas because he had great one-liners, but he didn't get to kiss Liv Tyler at the end! Everything comes together as God intends it."
Anthony LaPaglia - Joe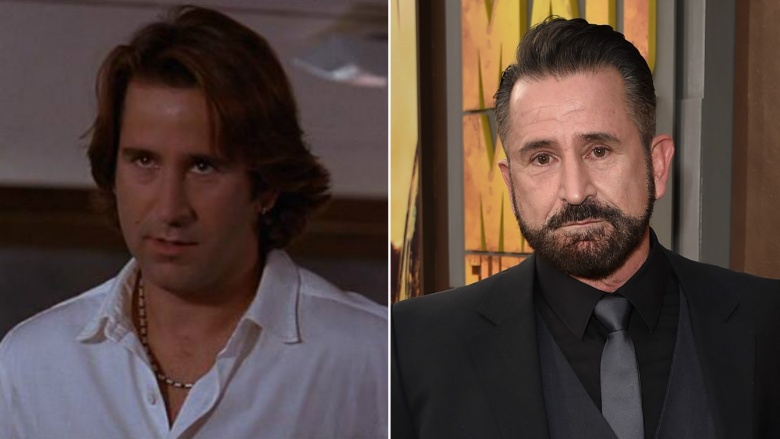 Getty Images
Best known for his Golden Globe-winning turn as suicidal FBI agent Jack Malone in the CBS drama Without A Trace, Australian actor Anthony LaPaglia was a late bloomer as a thespian, moving to New York City in his early twenties in the hope of one day becoming an actor. LaPaglia revealed that it was a straight choice between NYC and London, two cities where he could get involved with some of the world's finest theater as a stepping stone to film. LaPaglia's plan played out just as he had intended and by the late '80s he was getting regular gigs, making his debut in Steven Spielberg's Amazing Stories.
He transitioned into film soon after, bagging supporting roles in everything from crime thrillers to rom-coms before being cast as Empire Records' rent-a-dad Joe in the mid '90s. He's never been out of a job since, regularly working both in the States and Down Under, though the biggest franchise he has been involved with (the Happy Feet films) only features his voice. The actor divorced his wife of 17 years in 2015 and appears to have a new lease on life, shedding the clean cut image fans have long associated with him in favor of full sleeve tattoos and occasionally dyed facial hair.
Coyote Shivers - Berko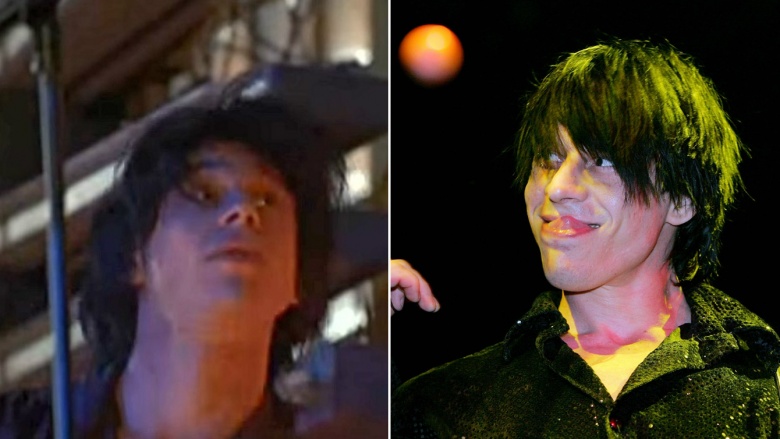 Getty Images
While it's true that Liv Tyler's mother Bebe Buell provided a chaperone service for her daughter on set as previously mentioned, there was actually a second reason for her being there. The former model married Berko actor Francis "Coyote" Shivers in 1992, meaning that Tyler was acting alongside her 24-year-old step dad in Empire Records with her mother watching over them both. Like Tyler's biological father, Shivers was a musician (he contributed the song "Sugar High" to the film's successful soundtrack) and he flirted with a career in both industries without ever really committing to either.
Shivers and Buell divorced in 1999 and he has since gained traction as a talented DJ in the Los Angeles area, though his club work was put on hold in September 2015 when he started a nine month prison sentence for violating the terms of a restraining order filed against him by his second wife Pauley Perrette. The NCIS actress alleges that Shivers subjected her to both physical and psychological abuse during their marriage, though the Empire Records star claims that Perrette (who wrote a screenplay about a court-savvy bunny boiler using restraining orders to exact revenge on a former partner) is the one that is harassing him.
Maxwell Caulfield - Rex Manning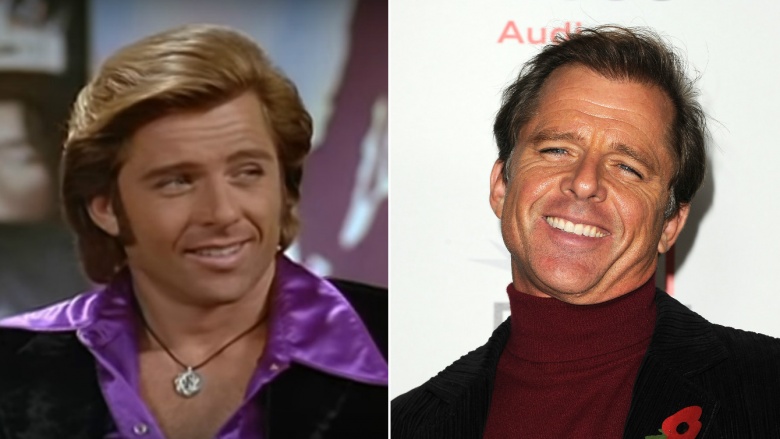 Getty Images
As washed up '80s musician Rex Manning his catalog of work was the butt of the joke, though the man behind the permatan pop star has actually enjoyed a long and varied career. As well as decades of work performing on the stage, Maxwell Caulfield has used his flexible vocal chords to his advantage. On top of narrating a number of audiobooks, the actor has loaned his voice to shows such as 1994's Spider-Man: The Animated Series and video games like 2002's James Bond 007: Nightfire, in which he voiced the titular British agent. When it comes to feature films, however, it's a case of quantity over quality.
Caulfield first started making inroads into acting when he blagged his way onto a production called Hot Rock Hotel, a gay-themed farce set in a Florida resort that kickstarted what would become a huge gay following for him. The success of the show led him to a part in Grease 2, where he showcased the type of singing voice that made him an ideal casting choice in Empire Records over a decade later. Despite appearing in nearly 40 feature films throughout his career to date it is still these two movies that he's best remembered for, though that becomes understandable when you look over his resume and see such titles as SyFy original fantasy Dragon Storm and shameless rip-off Alien Intruder.
Debi Mazar - Jane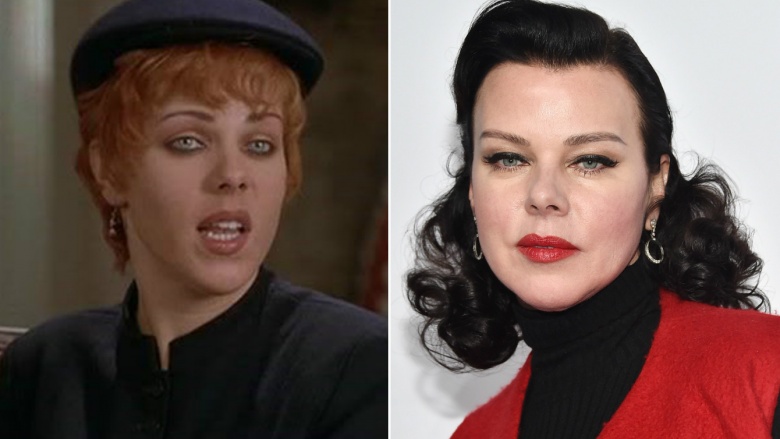 Getty Images
Debi Mazar has one of those faces that you might not be able to put a name to immediately, but you've definitely seen somewhere at least once. Before she even appeared as Rex Manning's assistant in Empire Records Mazar had popped up in Goodfellas, Malcolm X, and Joel Schumacher's much-maligned DC adaptation Batman Forever. Even those who tend to stick to the small screen will undoubtedly recognize her from a number of TV movies and stints on various shows, including a one-off Friends appearance as the Evil Bitch in "The One Where Rachel Has a Baby: Part 1" and, more recently, a 50-episode run as publicist Shauna in Entourage.
Mazar met actor Paul Reubens in 1993 and the pair started dating soon after, shooting down tabloid rumors that their relationship had developed from a fling to an engagement. The Pee-Wee Herman creator credits Mazar with his recovery from the depression he sunk into after being arrested for indecent exposure in an adult movie theater. Now happily married with children, Mazar and her husband Gabriele Corcos are attempting to make a living from their kitchen, presenting their own show on the Cooking Channel and penning their own cookbooks.
Brendan Sexton - Warren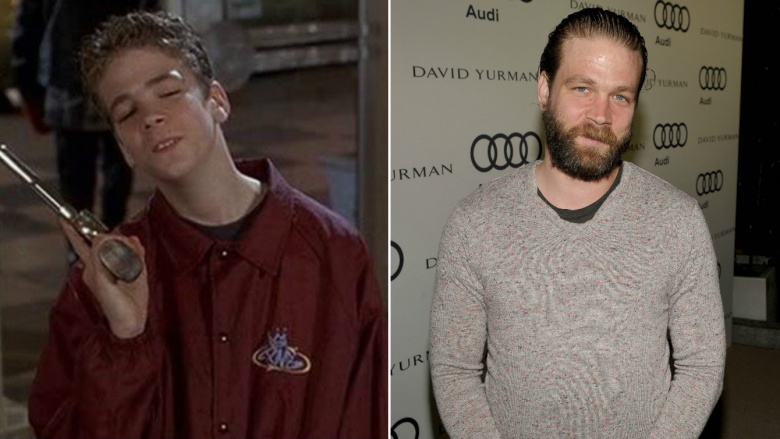 Getty Images
The young shoplifter calling himself Warren Beatty was played by an actor who seems equally as confused about his real name, credited as Brendan Sexton Jr., Brendan Sexton III and, on occasion, plain old Brendan Sexton at various points throughout his career. Sexton made his film debut in 1995, playing a troubled bully in the dark coming-of-age comedy Welcome to the Dollhouse. His performance was rewarded with an Independent Spirit Awards nomination, though unfortunately for Sexton (and the rest of Empire Records' young cast) his second outing didn't open to anywhere near as much love as it gets today.
Much like his former castmate Rory Cochrane, Sexton has struggled to make his mark as a leading man in the years since he attempted to rob Empire Records at gunpoint only to end up with a job there. His biggest successes have been as part of an ensemble, most famously as Kowalewski in Ridley Scott's Black Hawk Down, a film he later slammed at an anti-war forum. Sexton lamented how the Somalis were portrayed in the film.
James 'Kimo' Wills - Eddie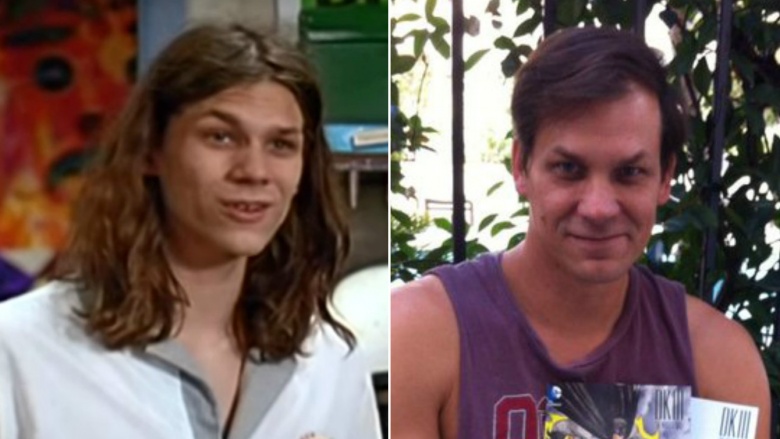 Kimo (a schoolyard nickname that means Jim in Hawaiian) Wills walked the tightrope between character actor and extra for most of his short-lived career in the industry, often appearing uncredited and usually stoned out of his head. Or, at least, doing a good job at looking stoned out of his head, though the actor did admit on stage that the pot brownies consumed during the making of Empire Records were 100 percent real. Over the years Wills has portrayed such classic characters as First Slacker, Comic Book Store Clerk and Guy At Party, giving you an indication of the direction in which his career went post-Empire.
While Eddie wasn't one of the main characters, Wills tried to make the most of his time on set, but filming on location in North Carolina was proving a little boring for him and the rest of his young castmates. Looking for some fun, Wills and Ethan Embry purchased some plastic cap guns from a local K-Mart, though the police didn't see them as toys when the actors started mucking about with them in the parking lot. The pair ended up on the evening news after they were carted off to the station and charged on counts of assault, something Embry was able to laugh about years later.