Nora From Queens Season 2 - What We Know So Far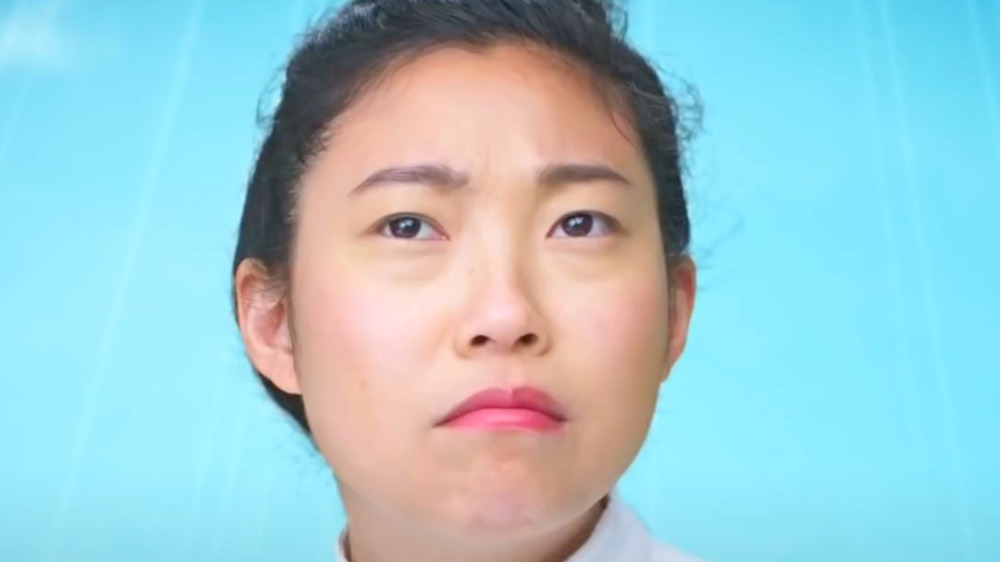 Comedy Central
Though it's a bit foolhardy to count on anything being released on time these days, it's certainly looking as though audiences will have no shortage of opportunities to see, and hear, the actress, author, and rapper known as Awkwafina in 2021.
She's already played a part in the Allison Janney-starring dramedy Breaking News in Yuba County, which was released for a limited run in theaters and on digital February 12; on March 5 you'll be able to hear her voicing Sisu, the titular last dragon in the Disney animated adventure movie Raya and the Last Dragon; on July 9, 2021, maybe, she'll join the Marvel Cinematic Universe as Katy in Shang-Chi and the Legend of the Ten Rings; and at some as-yet-undetermined date she'll appear in the Apple TV+ drama Swan Song, along with Mahershala Ali, Naomie Harris, and Glenn Close.
That's not a bad year for someone whose fictional alter-ego still lives with her father and grandmother in her semi-autobiographical Comedy Central series Awkwafina is Nora from Queens. Nora's the sort of irresponsible slacker-dreamer who, when she tries to finally move out during the pilot, ends up burning down her friend's apartment. But though Awkwafina's life may be increasingly diverging from Nora's, fans of that series can expect a return to at least some version of her roots when the show's second season premieres later this year. 
Here's what we know so far about the forthcoming sophomore season of Nora from Queens.
When will Nora from Queens season 2 be released?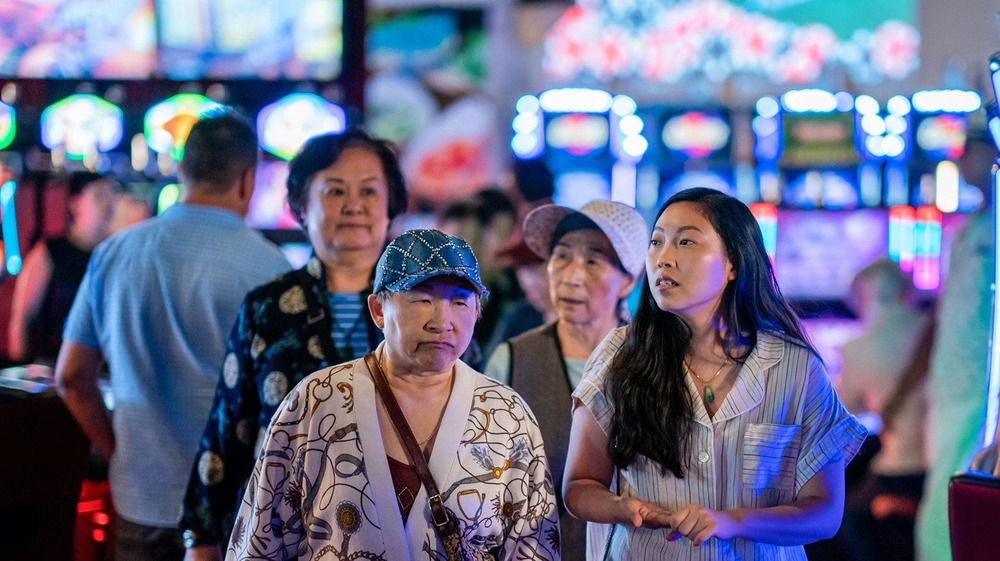 Zach Dilgard/Comedy Central
While an exact date for the premiere of the second season of Nora from Queens isn't yet available, the show is expected to debut sometime during the summer of 2021, according to Deadline. Since the first season only aired in the spring of 2020, that doesn't feel like that bad of a delay, considering both the COVID-19 pandemic and how busy the series' star has been. 
In the meantime, fans looking to catch up on season 1, or who just want to stream the second season if they miss the initial run on Comedy Central, will be able to do so on HBO Max. The service acquired streaming rights to the show. That same deal also means that two of the channel's live-action comedy series, The Other Two and South Side, will become HBO Max original series beginning with their second seasons.
For the time being, Nora from Queens will remain on Comedy Central for its initial run and only appear on HBO Max after the fact.
Who's in the cast of Nora from Queens season 2?
Zach Dilgard/Comedy Central
Considering the show's full title, you get zero points for guessing that the actress and comedian Awkwafina stars as Nora. (Awkwafina's real name is in fact Nora Lum; she told The Ringer she's been using Awkwafina as her stage name since she was 15.)
At the series' outset, Nora lives in a multi-generational household with her father Wally (BD Wong) and her grandmother (Lori Tan Chinn) in, all together now, Queens. Among Nora's friends in the borough are Melanie, played by Chrissie Fit, who Nora convinced to move back from Atlantic City, and Doug, played by Jonathan Park, better known as the Korean-American rapper Dumbfoundead. Meanwhile, SNL cast member Bowen Yang plays Edmund, Nora's overachieving Palo Alto-based cousin-turned-nemesis-turned-business partner once she gives him a desperately needed idea for the app he's meant to be presenting. 
Plenty of recognizable names made brief appearances that may or may not lead to returns in season 2. Ming-Na Wen, most recently of Star Wars and Marvel fame, appeared in one episode as Nora's aunt Sandra. A flashback episode featuring Grandma telling the story of her courtship through the lens of a Korean television drama featured actress Jamie Chung from Lovecraft Country as Young Grandma. Any or none of them may return for another round.
What is the plot of Nora from Queens season 2?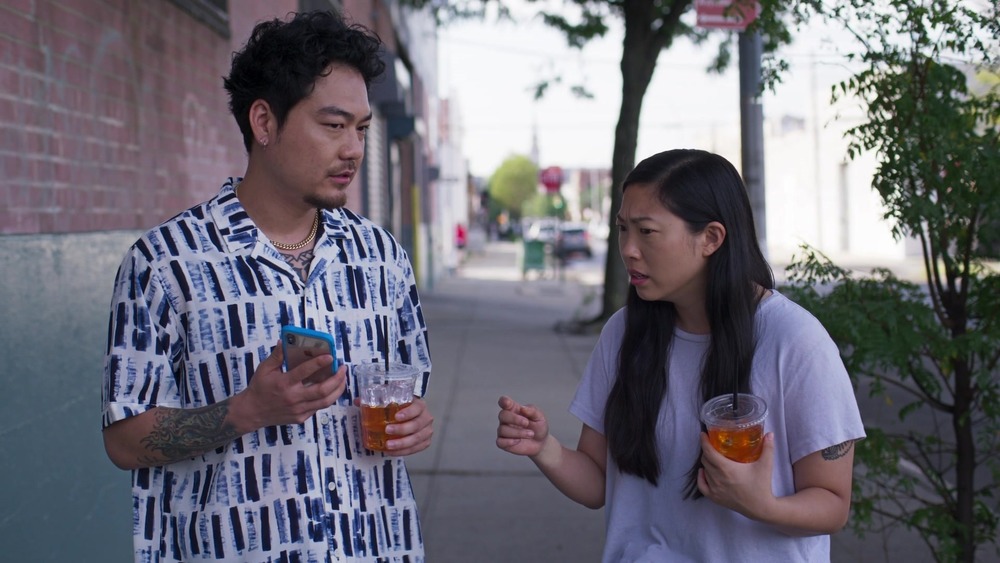 Comedy Central
Much of the latter half of season 1 is concerned with Nora and Edmund's rivalry-partnership, as they launch the app they conceived together, Scrubr. Though Scrubr's U.S. launch is a dismal failure, it piques the interest of a Chinese company, which moves to acquire it and bring Edmund and Nora to Beijing to work for them.
But when she arrives alone after Edmund gets stuck back in America, Nora finds her new job is to be the company's American face, an essentially ceremonial role that comes with an office, a nice apartment, and an assistant, Grace (Celia Au), but no sense of fulfillment. Her attempts to immerse herself in Chinese culture are unsuccessful; she's more comfortable hanging out with other expats, experiencing firsthand the gap between being Asian-American and being Asian.
When out partying with Grace, the pair are caught up in a police raid. Grace is caught with drugs, but Nora takes the rap for her, getting deported back to America just as Edmund finally makes it over. At the end of season 1, she's back with her father and grandmother, telling them she plans to use the money she made in China to get her own apartment. Whether that will go better than the last time she left, fans will have to wait to see.