Movies You Didn't Know Spike Lee's Kids Were A Part Of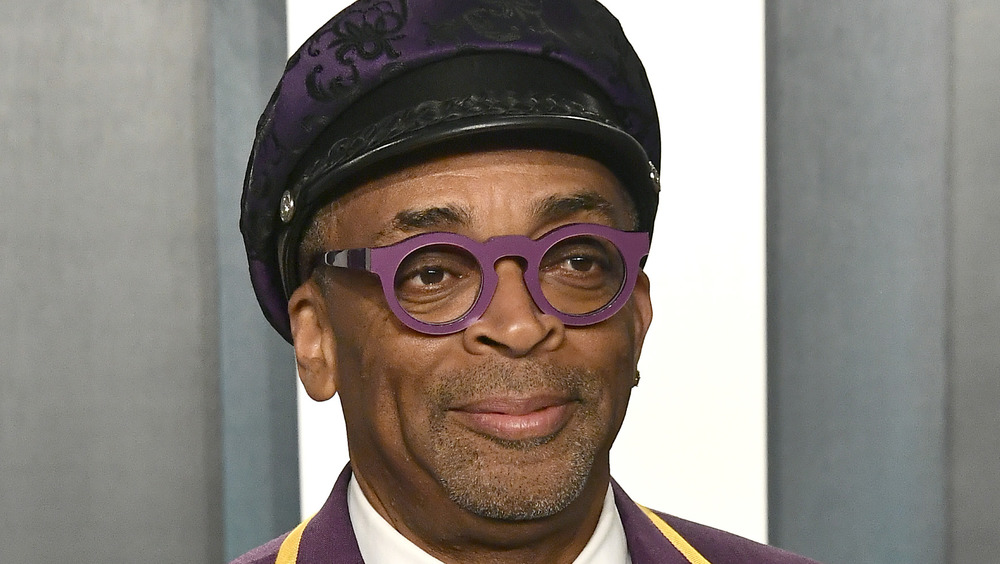 Frazer Harrison/Getty Images
With a career spanning nearly four decades, Spike Lee has cemented his legacy as one of the all-time great filmmakers. From such classic Spike Lee joints as 1989's Do The Right Thing and 1992's Malcolm X, to more recent projects like BlacKkKlansman from 2018 and Da 5 Bloods from 2020, his work always makes an impact. Away from the cameras, however, Lee is a family man, having helped his wife, Tonya Lewis Lee, raise their two children — Jackson and Satchel Lee — in the midst of his creative ventures. Now adults themselves, Spike Lee's kids are preparing to do their father proud by following in his footsteps. 
As reported by USA Today, Jackson and Satchel will serve as ambassadors for the upcoming 2021 Golden Globes, hosted by Tina Fey and Amy Poehler. This is a historic moment, considering they're the first siblings of color to take on the title, and Jackson is the first Black male to do so in the ceremony's history.  "We're proud to carry our father's legacy of storytelling to bring attention to communities close to our hearts," Satchel said. 
Jackson agreed: "As a visionary creative, my dad taught Satchel and me the importance of entertainment as a cultural catalyst of change."
Generally speaking, the names Jackson and Satchel Lee aren't as universally recognized as their father. Even still, they've begun to put his teachings to good use, lending their hands on a few productions over the years.
Jackson and Satchel Lee are all over their dad's work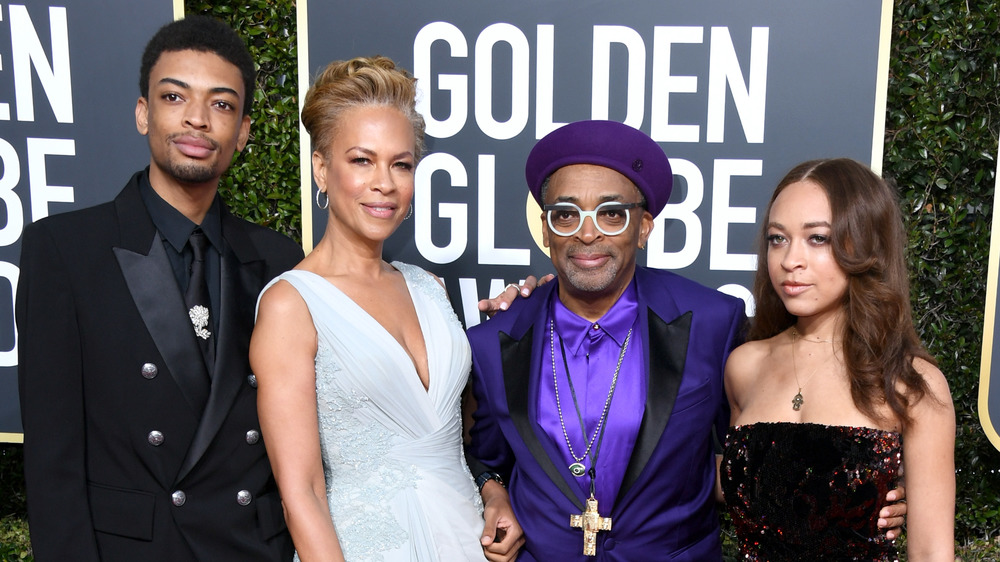 Jon Kopaloff/Getty Images
As one would expect, the easiest way for Jackson and Satchel to get their start in the entertainment industry was through their dad. Over the years, Spike Lee has covertly featured them in a couple of his projects. Satchel appeared in 2015's Chi-raq as a member of Lysistrata's (Teyonah Parris) Army, and Jackson had a brief cameo in Red Hook Summer as an unnamed kid in a kayak back in 2012.
While the siblings haven't kept up appearances in front of the camera, Satchel in particular has proven quite talented behind it. She has written, directed, and produced her own short film, 2015's Harold and Ruby Take a Trip to Grandma's, in addition to penning the 2019 short her father directed, Coach: Words Matter. Looking to learn more about that aspect of the media-making process, she also served as a writer's production assistant on six episodes of She's Gotta Have It's inaugural season in 2017.
Living up to the legacy of their dad may seem daunting, but with his wealth of knowledge and support behind them Jackson and Satchel Lee have a bright future ahead of them — from the Golden Globes and beyond.