Here's How You Can Watch The 2021 Golden Globe Awards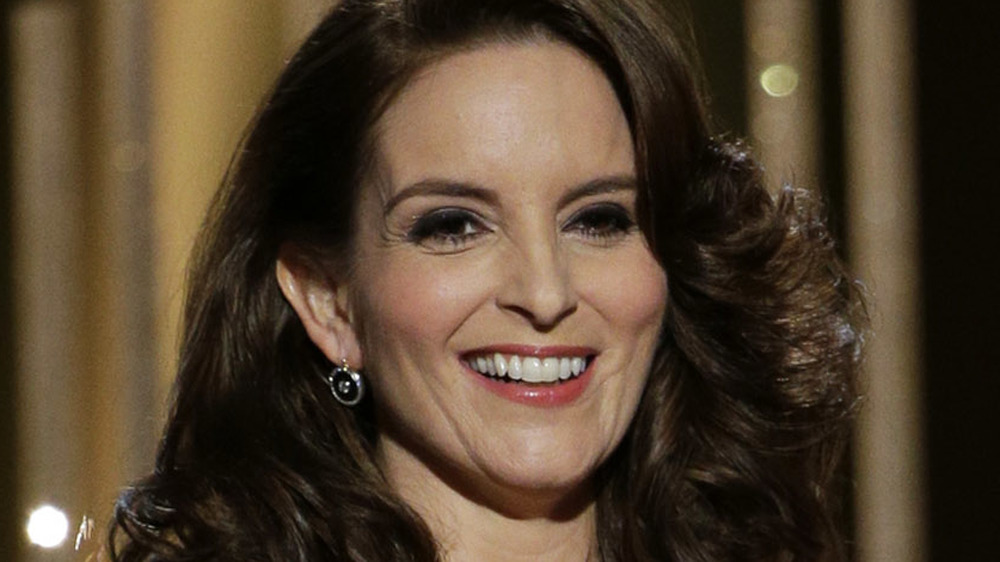 Handout/Getty Images
The 2021 Golden Globes are almost upon us, and they're set to be a little bit different than in years past (here's a list of last year's winners). For one thing, this year's ceremony is much later in the year than the Globes typically are, thanks in large part to the COVID-19 pandemic. Like other award shows held in the era of social distancing, many of the nominees will be attending the ceremony virtually. 
Tina Fey and Amy Poehler, who are returning to the show after hosting in 2013, 2014, and 2015, will be in two separate rooms on opposite coasts for the duration of the ceremony. Fey will be broadcasting from the Rainbow Room in Rockefeller Center, while Poehler will be live from the Beverly Hilton Hotel in Los Angeles, where the event usually takes place. 
Awkwafina, Kevin Bacon, Kyra Sedgwick, Cynthia Erivo, Joaquin Phoenix, Kristen Wiig, Renee Zellweger, Sterling K. Brown, Michael Douglas, Annie Mumulo, Susan Kelechi Watson and Catherine Zeta-Jones have all been announced as presenters at the ceremony. Like the Emmys, though, some of these presenters will likely be remote, while others may make appearances in either New York City or Los Angeles. 
Whatever shape the Globes ultimately take, their reputation for picking strange winners is likely to remain intact. This year's biggest nominees include The Trial of the Chicago 7, Nomadland, and Promising Young Woman. Whoever wins, the Globes are likely to remain the quirkier, looser version of the Oscars that they're now recognized as. Here's how you can watch this year's socially distant festivities.
Watch the Globes streaming and on NBC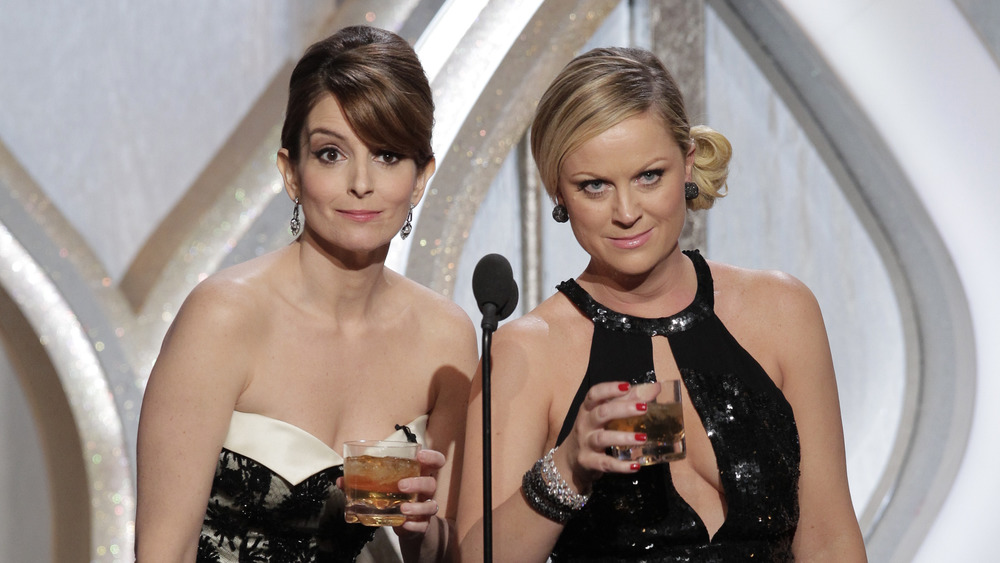 Handout/Getty Images
NBC will be airing this year's ceremony live, but there are also a variety of ways to watch the show without tuning into the live broadcast. Those with a cable subscription who would prefer to stream the show can do so on their website or via their app, which is available on iOS and Android platforms.
The Golden Globes will also be available to stream on streaming platforms like YouTube TV, AT&T TV Now, Hulu+, AT&T TV Now, Sling TV, Fubo TV and Locast. The show will air at 8 PM Eastern on February 28, and will likely last for approximately three hours. Given the remote nature of this year's ceremony, there may be more of an emphasis on speeches and less of an emphasis on the other elements of the broadcast. You can also expect lots of pre-taped packages. Anyone who's already watched an awards show in the age of pandemic pretty much knows what to expect.
At least we can count on experienced presenters like Fey and Poehler to keep things light and entertaining.