Here's How You Can Watch Every Movie In The Transformers Series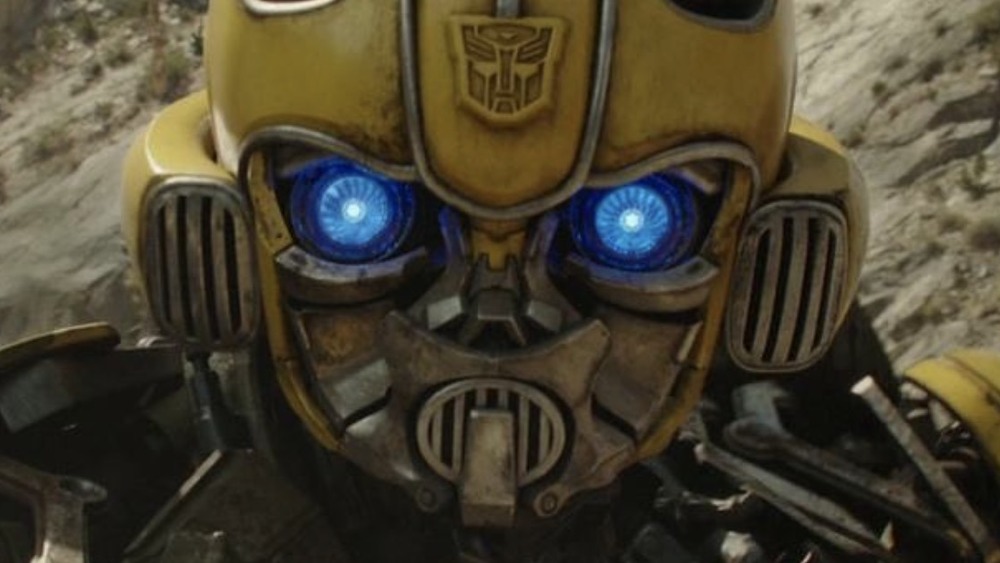 If you love robots that transform into vehicles or animals or everyday items, and you adore Michael Bay's stylistic, effects-driven brand of action-adventure, you might need a Transformers marathon. Based on the toy line from the 1980s, the first film was released in 2007 and was followed by four more over the next decade. The first three films were recognized for their sound editing and mixing and visual effects by nominations at the Academy Awards but have also been recognized by the Golden Raspberry Awards (or Razzies) for some "worst of" categories. 
Still, the sheer spectacle of the movies — formulaic, nonsensical, and occasionally problematic yet fast-paced and fun — has allowed this franchise to grab its share of fans. Sometimes you need something mindlessly imaginative with tons of explosions to enjoy, and Transformers, Transformers: Revenge of the Fallen, Transformers: Dark of the Moon, Transformers: Age of Extinction, and Transformers: The Last Knight fit that bill admirably, not to mention the 2018 Travis Knight-helmed follow-up, Bumblebee, which is a prequel and a reboot set in the already established timeline. If you'd like to binge all the movies, you're in luck: They're not too hard to find.
You can find the Transformers films on Amazon Prime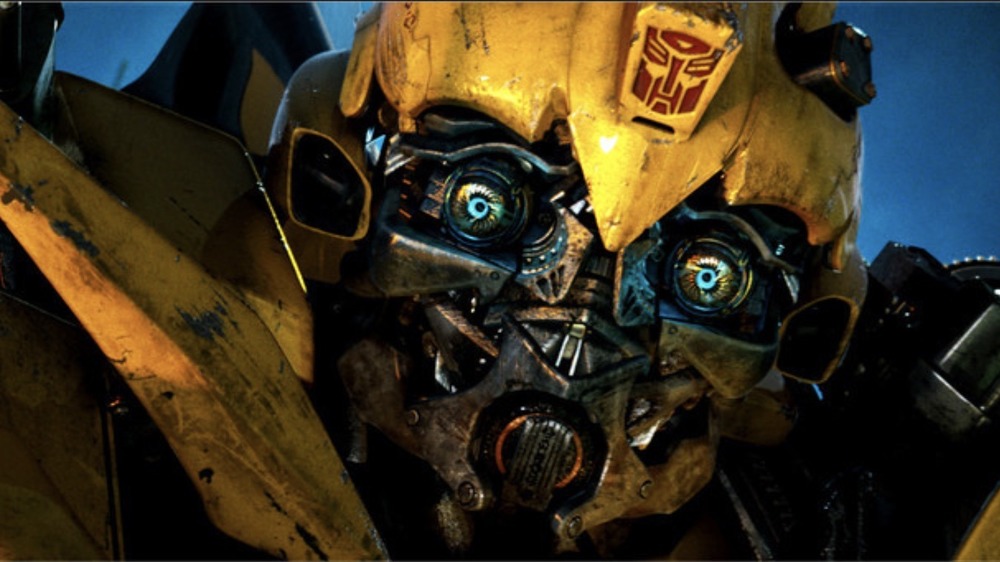 If you're not interested in purchasing the DVDs, you can find all the films in the Transformers series at Amazon Prime Video. If you have an Amazon Prime membership already, Transformers: Dark of the Moon and Bumblebee are currently included for free. The others can be rented for $2.99 each. You can even throw in the 1986 animated film's 30th-anniversary edition for another $1.99.
Hulu is another option, although some of the movies are only available if you have paid for the Hulu + Live TV subscription. If you haven't made that leap yet, you can watch Bumblebee and Transformers: Dark of the Moon with the Basic Hulu plan. Bumblebee, a critical success, is considered by many to be of the best of the movies, so it's worth a watch. Dark of the Moon is the last of the series to star Shia LaBeouf as Sam Witwicky. While it wasn't the most lauded of the films, it was more coherent than the second (which suffered from the 2007-2008 writers' strike) and had some spectacular action scenes — including a show-stopping battle in the city of Chicago.
If you love old-school Transformers from the first generation, the original animated series from 1984 to 1987 has its first season available for streaming on Amazon Prime, but there were four total seasons. Several of the later animated projects, such as the Transformers: War for Cyberton web-based trilogy and the first season of 2010's Transformers: Prime, can be seen on Netflix. Other Transformers properties, including the 2007-2009 animated series Transformers: Animated from Cartoon Network, remain difficult to locate.