You'll Barely Recognize Beans From Even Stevens Now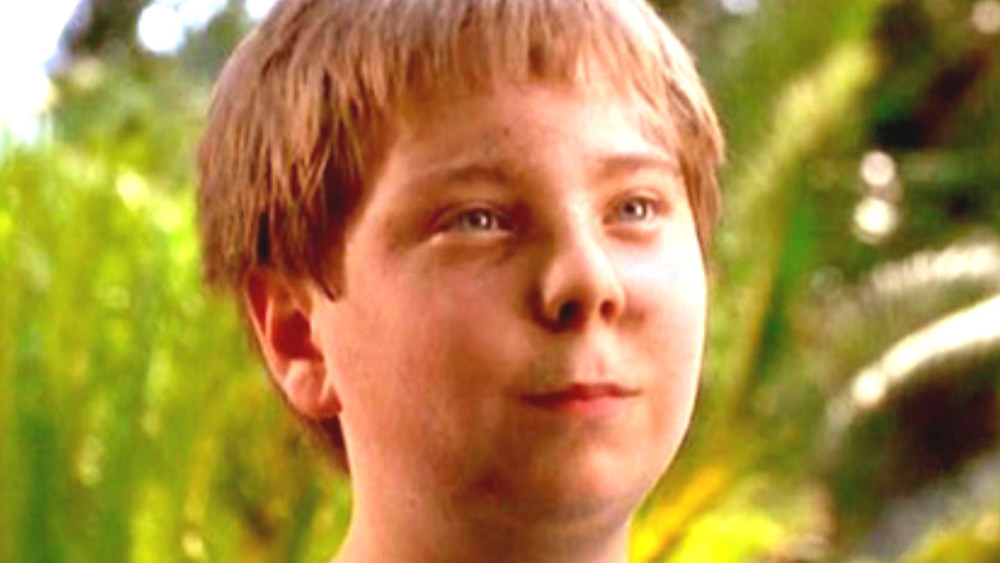 Disney Channel
It's tough to be a child actor (well, for some), but it's even tougher to make the transition to adult roles. Few can pull it off effortlessly. It's much more common for a former child actor to find that roles dry up as they age. 
Such is the story of Steven Anthony Lawrence, who landed the role of Beans on the Disney Channel sitcom Even Stevens (currently, a hidden gem on Disney+) when he was about nine years old. Lawrence nailed the "annoying next-door neighbor" character, and was elevated to series regular for the show's final season and a half. He also had a sizable role in the movie based on the popular franchise. Lawrence continued to act after Even Stevens ended in 2003, but when he was around 14, he began to lose his hair, and by the age of 21, he put his career on hold to care for his father who had been diagnosed with cancer.
Now 30, Lawrence has mostly moved on from show business but, as he told Vice, fans still recognize him as the bacon-loving Beans.
What has Beans been up to since Even Stevens?
In 2015, fans recognized Lawrence working as one of Santa's helpers at a Christmas photo popup in a mall outside San Francisco. Their photo went viral, and news outlets like EW began speculating that Lawrence had fallen on hard times. It's one of the downsides of post-child star life. Something similar happened to former The Cosby Show star Geoffrey Owens in 2018 when he was spotted working at Trader Joe's — as if it's huge news to be one of those celebs with totally regular jobs.
In reality, Lawrence hadn't taken the job out of desperation, but to feel closer to his father, who had supported him throughout his acting career. "I was kind of going through a bit of a depression, to be honest," he told Vice in 2021. "Dad was really into Christmas. He was a big Clark Griswold guy. So, this was kind of my way to feel close to him during the holidays and do something cool for people." 
Around the time the photo was taken, Lawrence was still acting in commercials, and he told The Huffington Post that he'd been working as a teacher. He hasn't totally left entertainment behind, either. He currently hosts a bipartisan YouTube talk show called The Rice and Beans Show, and he's active on social media. One day he hopes to open an acting studio for underprivileged kids. In the meantime, he'll still gladly engage with fans. Just remember: He's already heard all the bacon jokes.