Why Elizabeth Stuckey From Pretty Woman Looks So Familiar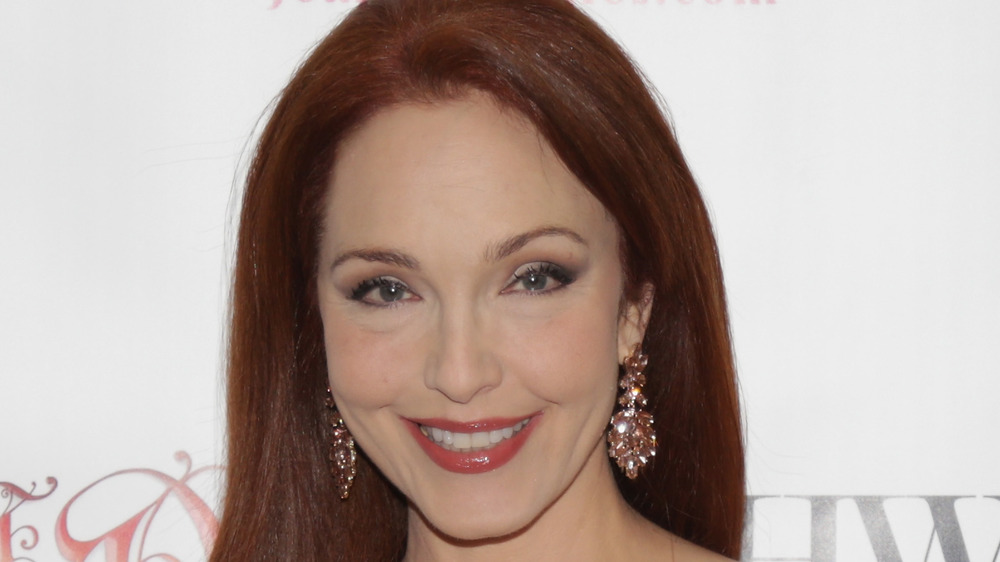 Jerritt Clark/Getty Images
Pretty Woman is one of the most unexpected blockbusters out there, as well as one that Hollywood would probably never make today. On paper, this romantic comedy about big shot yuppie Edward (Richard Gere) hiring sex worker Vivian (Julia Roberts) to pose as his girlfriend seems like it couldn't possibly work – but the strangest thing about it, is that it absolutely did. In fact, the 1990 movie earned over $463 million against a $14 million budget (per Box Office Mojo), and made Roberts' name as an A-lister.  
Befitting to the fact that one of its main characters is a low-income sex worker and another a ruthless corporate raider, Pretty Woman has surprisingly dark undertones for its genre. As such, it also has a particularly vile villain in Philip Stuckey, Edward's lawyer, who finds out the truth about Vivian and becomes uncomfortably interested in her — to the point of trying to assault her. Jason Alexander of Seinfeld fame plays the role of Philip to a sleazy perfection, but as viewers may notice, the actress playing his wife, Elizabeth, also seems like you might know her from somewhere. 
Here name is Amy Yasbeck, and here's why she looks so familiar.
Amy Yasbeck was a Mel Brooks comedy mainstay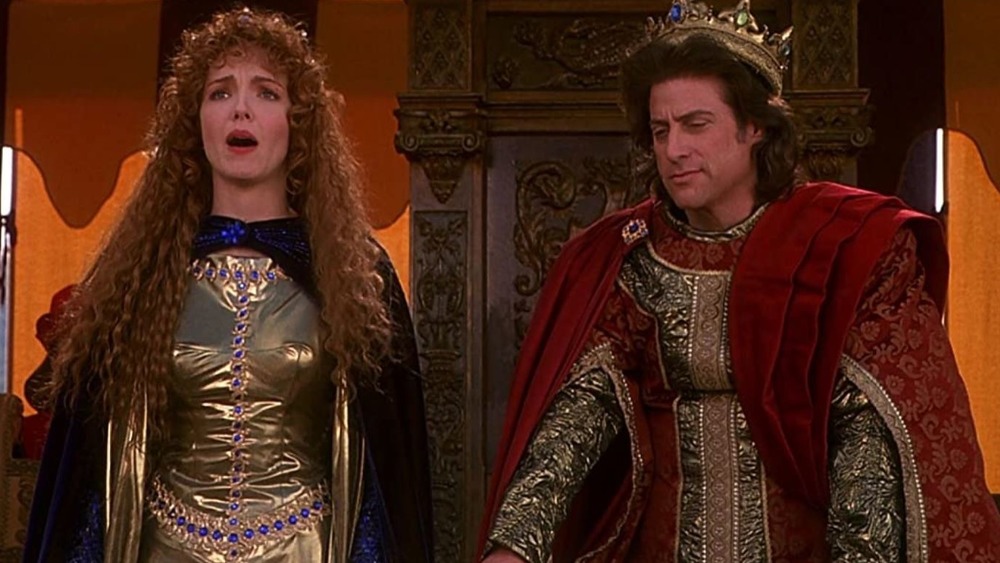 20th Century Studios
It takes an actor with some pretty serious comedic chops to play a lead in a Mel Brooks movie. Amy Yasbeck can demonstrably deliver the laughs, seeing as she's actually accomplished this feat twice. In 1993, she starred as Maid Marian in Brooks' take on the legend of the Merry Men of Sherwood. Robin Hood: Men in Tights features Cary Elwes as Robin of Loxley, as well as a notable pre-fame appearance by a certain Dave Chappelle. Yasbeck's Marian is far from your average damsel in distress, too — she actively plays a part in the plot by trying to warn Robin of the schemes of his enemies, and although a significant portion of the movie's humor stems from the potentially unwise subject of her unbreakable "Everlast" chastity belt, she avoids the easiest "helpless princess" tropes by being at least as annoyed by its limitations as her suitor.  
Yasbeck's performance clearly pleased Brooks, because in 1995, she returned for his vampire comedy Dracula: Dead and Loving It as yet another starring role, Mina Steward. The star-studded cast included the late, great Leslie Nielsen as Count Dracula, Yasbeck's Wings co-star Steven Weber as Jonathan Harker, and, of course, Brooks himself as Van Helsing. 
Amy Yasbeck was Peggy Brandt in The Mask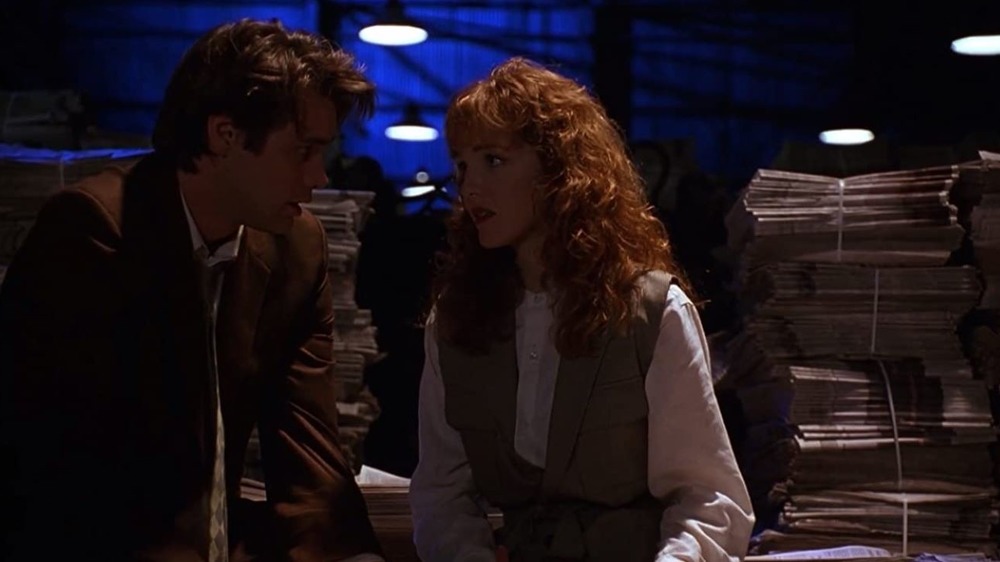 New Line Cinema
Jim Carrey's potential return as The Mask in Space Jam 2 was heavily rumored in 2020, and The Mask itself has been long considered to be a franchise with potential for a reboot. After all, the fantastical superhero comedy grossed over $350 million with a budget of a mere $18 million (per The Numbers), as well as elevated Jim Carrey (who plays Stanley "the Mask" Ipkiss) and Cameron Diaz (who made her big-screen debut as Tina Carlyle) to Hollywood stardom. As such, it's not a bad movie to have a major role in. Just ask Yasbeck, who played Peggy Brandt, a reporter out to investigate the trail of cartoonish destruction the Mask leaves behind. Unfortunately, Peggy turns out to be rather less idealistic than her initial demeanor makes her seem, as she succumbs to the temptation of money and sells Stanley out to the scheming mobster Dorian Tyrell (Peter Greene). 
Interestingly, a deleted scene of the movie shows that when Dorian becomes a villainous version of the Mask, his first action is to gruesomely kill Peggy by throwing her in the printing press his henchmen are dangling Stanley over. This produces a row of freshly-printed newspapers with an image of her last moment in life, along with the headline: "Reporter Killed in Freak Accident." The fact that the grim scene didn't make it in the movie means that Peggy is still alive in the Mask universe, so who knows? If those reboot rumors ever become reality, maybe we see her return.  
Amy Yasbeck is Casey Chappel on Wings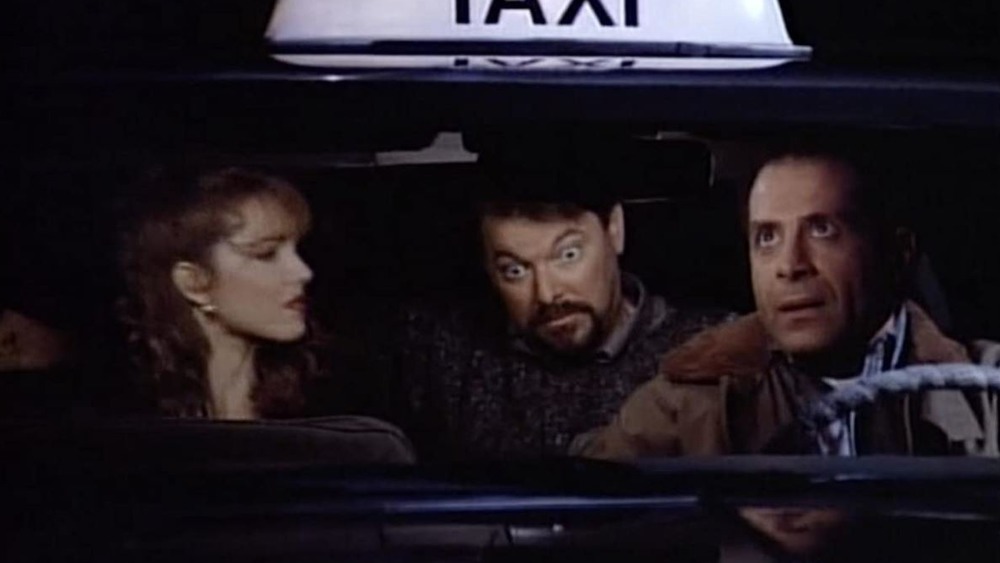 NBC
Amy Yasbeck followed her portrayal of an upper-class lady in Pretty Woman with a far more comedic take of the character archetype during her time as a main character on NBC's popular, aviation-themed sitcom Wings. She joined the show for its final three seasons as Casey, Helen Chappel's (Crystal Bernard) socialite older sister who returns to Nantucket after being left by her wealthy husband. Antonio Scarpacci (Tony Shalhoub) falls head over heels for the glamorous newcomer, though she largely ignores him. On the other hand, her initial distaste for Brian Hackett (Steven Weber) eventually turns into an affair. 
Before joining Wings in 1994, Yasbeck already had plenty of both acting and comedy experience under her belt, from her numerous movie appearances to recurring roles in the soap opera Days of Our Lives (in which she played Olivia Reed) and Magnum, P.I. As such, a regular part in a major sitcom was, perhaps, just natural.