The Real Reason This Criminal Minds Storyline Was Dropped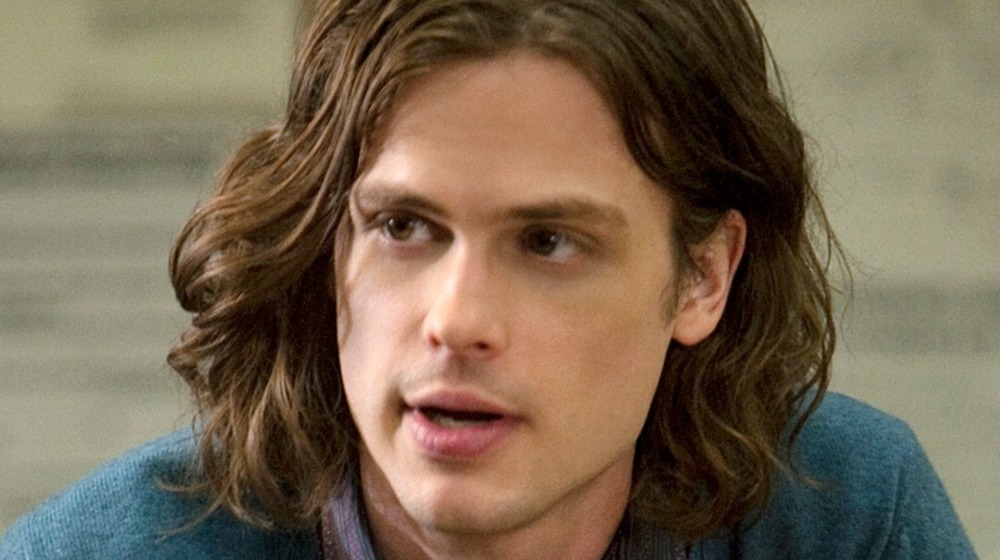 CBS
Criminal Minds had some exceptional episodes over the years, but any series that lasted as long as it did was bound to have a few storylines that went a little bit off the rails. While the series threw fans for plenty of loops, there were a few that were truly head-scratchers — mostly because the series never fully resolved them.
One such storyline was Spencer Reid's (Matthew Gray Gubler) short-lived addiction to Dilaudid. In season 2 of Criminal Minds, he develops a dependence on the prescription medication after he is tortured and forcibly drugged in the episode "Revelations." It affects Reid's life to the point that his coworkers pick up on his addiction issues and he gets help. In the third season episode "Elephant's Memory," he's seen attending an addiction support group, seemingly indicating he's handling it effectively. These scenes are about as far from the fan-favorite Reid scenes as you can get.
From that point on, Reid's addiction is mentioned in passing a couple of times on Criminal Minds, but most fans agree that the storyline fizzled pretty quickly given the seriousness of the issue. Reid's addiction storyline is actually one that many Criminal Minds fans disliked the most during the whole run of the show, partly because of its lack of resolution. Let's take a look at why fans think the series never fully followed through with it.
Why did Criminal Minds drop Reid's addiction storyline?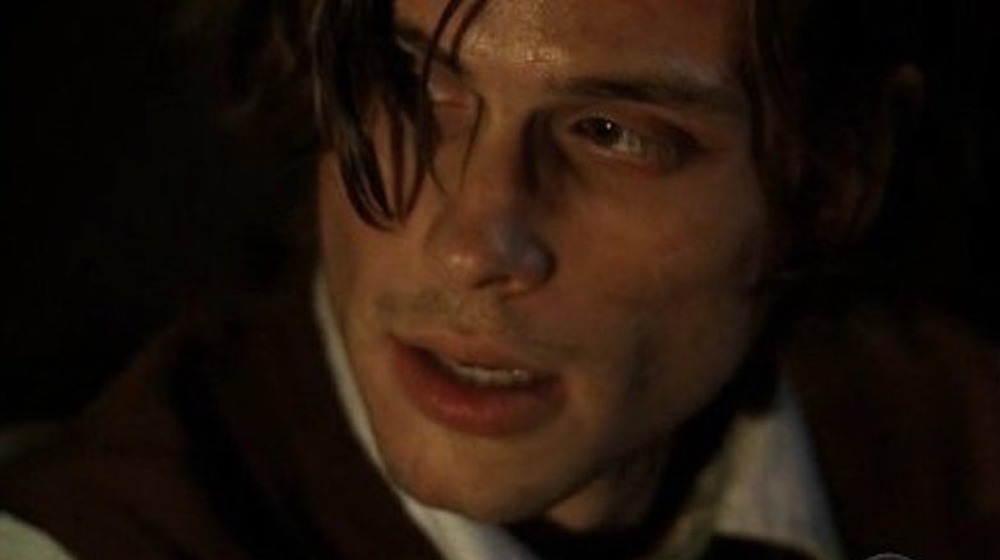 CBS
On /r/CriminalMinds, fans had a lot to say about the supposed reason that Criminal Minds never followed up on Reid's addiction to Dilaudid. In a post about the many dropped storylines on the series, user riders0nthest0rm stated that Matthew Gray Gubler "didn't like the storyline, so that's why it was dropped." While it's true that the actor expressed struggling with portraying his character's addiction in an interview, it's hard to say for sure whether that was the impetus for the storyline being dropped (via TVGuide).
Still, Criminal Minds fans weighed in on whether or not that was a sufficient reason for the series to leave the storyline unresolved. After someone asked why Gubler didn't like the storyline, Reddit user fullhoutz, explained "I'm pretty sure he felt like it didn't fit how Reid's character was planned on being portrayed (which I agree)." Another fan, TrainingSecret, pointed out that even though other actors like Friends' Jennifer Aniston and Matt LeBlanc disliked key storylines for their characters, they still fulfilled their obligations: "There is input and then there is actors hurting the show. Or the writers not listening to the actors who knew the characters way better."
Whether or not Matthew Gray Gubler's opinion was truly the deciding factor in Reid's addiction storyline being phased out, it's clear that some fans are still frustrated at the way the series handled it — and more importantly, at the lack of closure.