Spike Lee Offers Hope To Fans Wanting Him To Make A Marvel Movie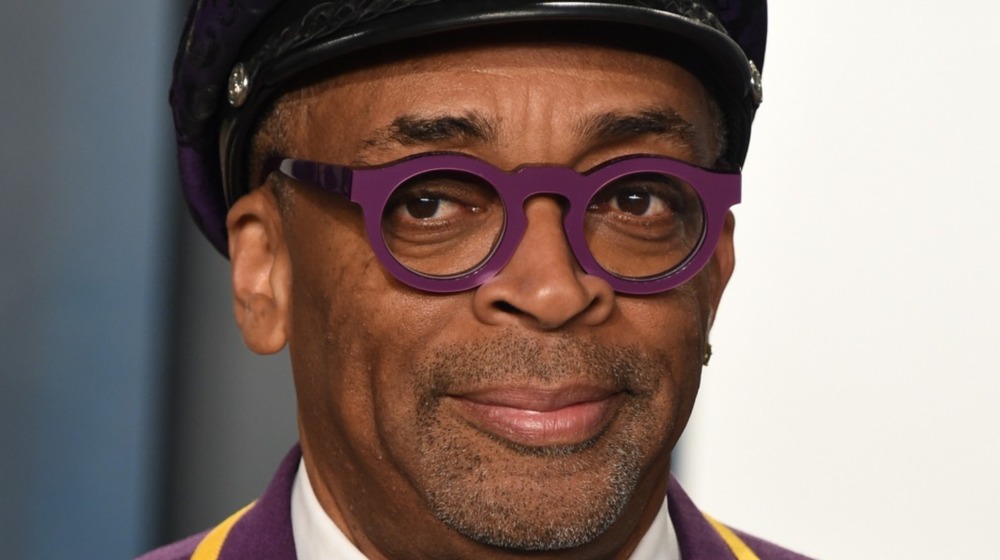 John Shearer/Getty Images
With a career that spans four decades, Spike Lee is one of the most legendary directors working today. Critics have noted Lee's work for its originality ever since his directorial debut, She's Gotta Have It, landed in 1986, while subsequent Spike Lee joints such as Do The Right Thing, Malcolm X, and 4 Little Girls have established him as a leading figure in the industry.
The man is as prolific as he is talented, so his rate of production continues at a clip without any dip in quality. In 2018, Lee directed BlacKkKlansmen, which was nominated for six Academy Awards, including Best Picture and his (shockingly) first Best Director nod. Following that, Lee co-wrote, produced, and directed Da 5 Bloods, which features Chadwick Boseman in one of his final roles. Da 5 Bloods has already been honored by the Super Awards, and is reportedly under consideration for this year's Oscars (via Vulture).
With such an eclectic résumé, it's hard to predict where Lee's going to take his talents next. While nothing is confirmed, a recent interview with Entertainment Weekly gave hope to fans of both Spike Lee and Marvel that a collaboration between the superhero franchise and the celebrated director wasn't outside the realm of possibility.
Spike Lee says he would give the right Marvel opportunity consideration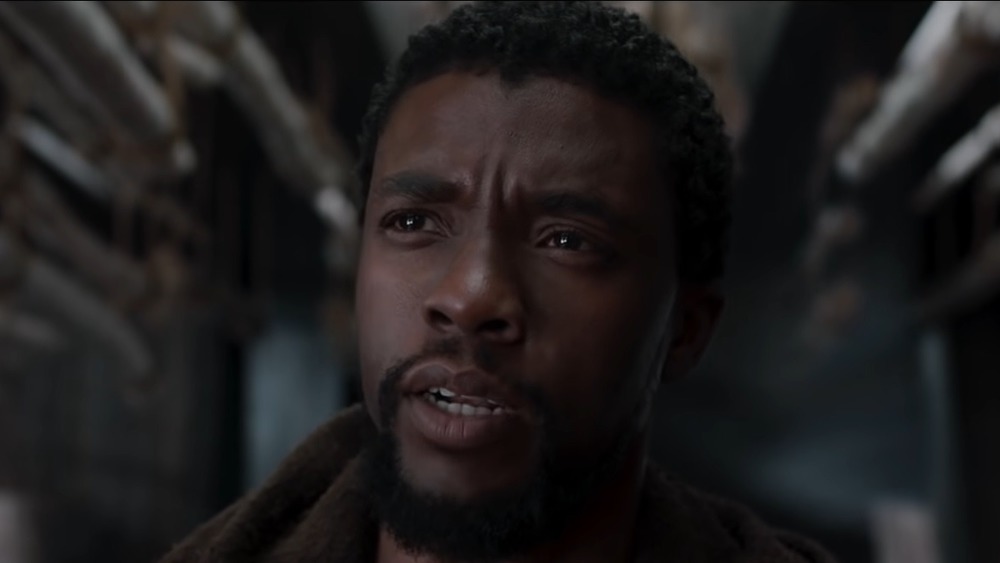 Disney/Marvel Studios
While fielding questions about Chadwick Boseman, Denzel Washington, and his long career, Spike Lee said he would consider directing a superhero film — although not without offering a hot take on DC Comics. When asked about the possibility, Lee said, "I grew up reading Spider-Man comic books. To me, DC Comics was always corny." Shots fired!
After being asked if he was worried about upsetting fans, Lee laughed and explained, "I'm just saying. I was all about Marvel. If the right opportunity comes across, I'm not campaigning for it, but I will give it consideration" (via Entertainment Weekly).
Lee's willingness to attach his name to a Marvel project might come as a surprise to longtime fans of the director. Lee is credited as a writer and director on many of his most notable films, including Do The Right Thing, Malcolm X, and last year's Da 5 Bloods. That said, directing a Marvel film wouldn't be the first time Lee adapted someone else's work. In 2006 Lee took over Inside Man from director Ron Howard, and in 2013 he directed a remake of the 2003 South Korean classic Oldboy.
The success of recent efforts such as Wandavision and Spiderman: Into the Spider-Verse has shown that Marvel is willing to take risks with some of its signature characters. Spike Lee could be just the director to introduce a new angle on the fan-favorite franchise.