The '90s TV Character 30% Of People Would Choose To Be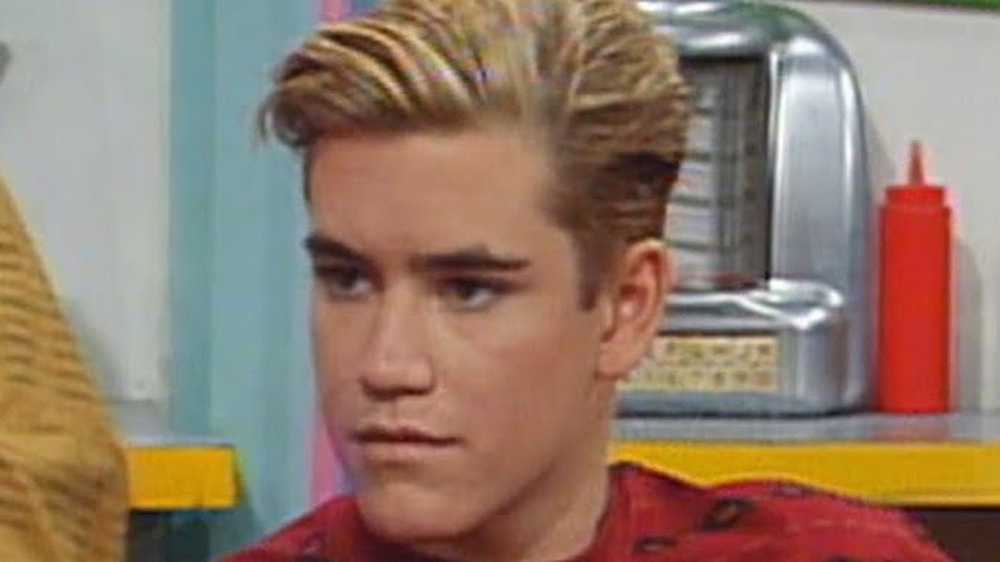 NBC
By now, we're far enough removed from the decade that we can admit that '90s television means something different to everyone. 
The comforting entertainment of one person's childhood is the juvenile dreck another suffered through when they didn't have control of the remote. Whether or not you now subscribe to the (somewhat oversimplified) values of the era, it's interesting to revisit these series and see just how much has changed in our cultural discourse. There was certainly a different perspective on wealth, on what constituted coolness, and on the appropriate attitude to take when faced with the problems of the world. The shows of the '90s all demonstrated a kind of glass-is-half-full optimism, and a moral simplicity — both of which vanished with the beginning of the "Golden Age" of TV. As a result, those old series are populated by some of the most popular and unlikely characters in the history of the medium.
When Looper asked 650 people "If you could be one '90s TV character, who would it be?" we didn't expect to get such a clear verdict, but a full 30% of answers came back for one choice — the obvious one, in hindsight. 
Will Smith is the big winner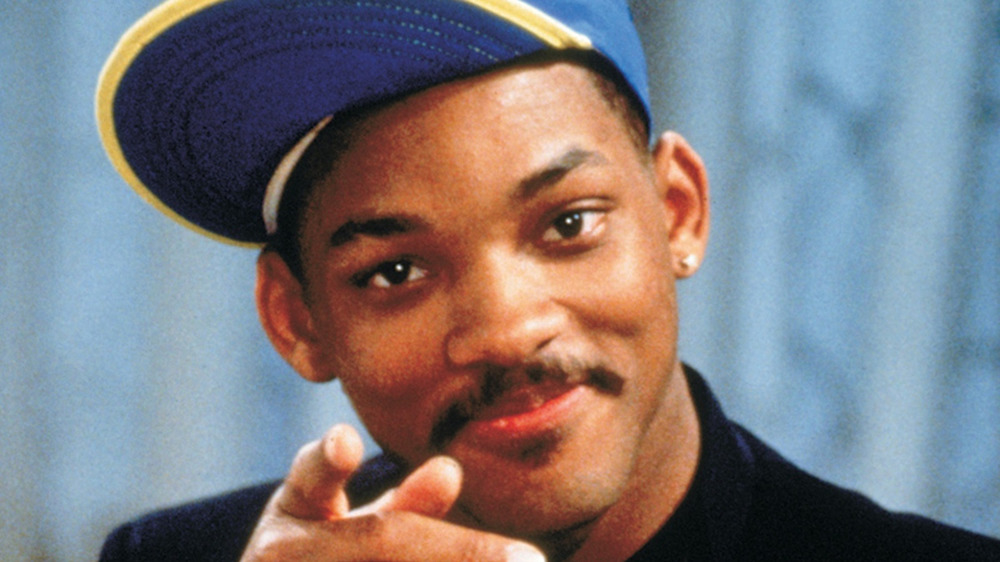 NBC
The nut of The Fresh Price of Bel-Air is Will's sudden, drastic improvement in circumstance and his adjustment to living in a big house with a loving if overbearing family – a family that has an actual uniformed butler. 
In the grand scheme of things, those are good problems to have (and considerably better than some of the actor's actual family drama). He goes to parties and plays sports. He gets to meet the likes of Ken Griffey Jr., William Shatner, Bo Jackson, and Oprah Winfrey. Couple that with the humor and charisma Smith brings to the role and it's no wonder so many people find the fictional Will so aspirational. To borrow a line from another Smith character, he makes this look good, which is quite the achievement considering the early-'90s fashions involved.
But even as he finally gets his piece of the pie, it's worth remembering that Will still has plenty of struggles that his new ZIP code can't fully insulate him from. He deals with racial profiling, questions about how code-switching can shape a person's identity and, famously, his relationship with his own absentee father. He took an actual bullet for Carlton when the two were robbed after withdrawing money from an ATM. Still, the struggles can't outweigh the fringe benefits of being the Fresh Prince, and that's why he topped the survey.
How did other '90s TV icons fare?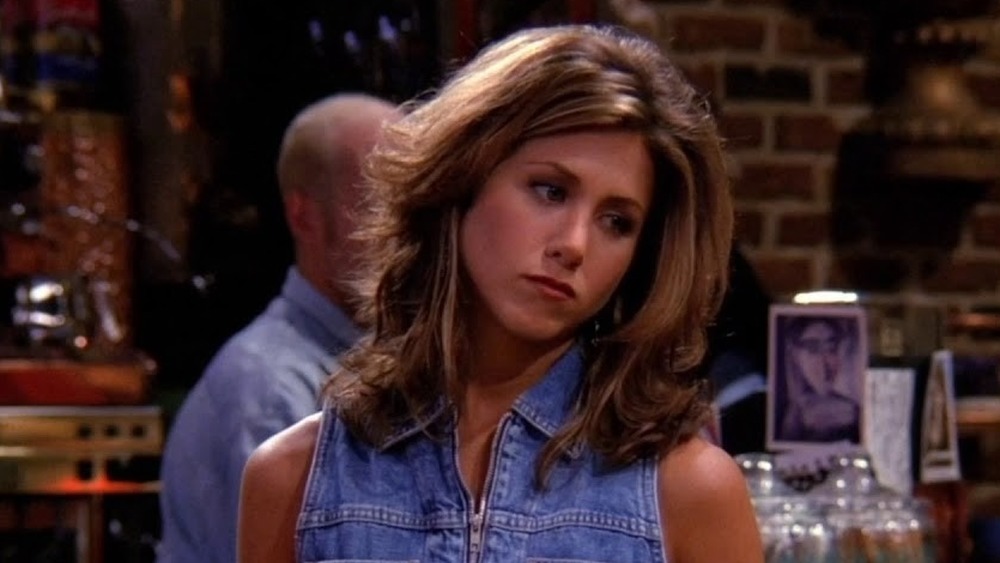 NBC
The second-place finisher, with 23% of the vote, is another young person who upends her life by moving to a major coastal city where she has to deal with a drastic change of circumstances. Other than that, Rachel Green (Jennifer Aniston) from Friends doesn't seem to have a whole lot in common with Will on the surface. She is, in theory, trying to make it on her own in the world, having abandoned her planned life path of marrying rich by leaving her fiancé Barry at the altar. Her adventures are with her found family, and not her actual relatives. But she does have a famously enviable apartment and a famously enviable haircut, and that's more than half the battle right there.
Third place was a change of pace, an option for people looking for a lifestyle a little more adventurous than those of Will and Rachel. 18% of respondents selected Buffy (Sarah Michelle Gellar), the titular Slayer from Buffy the Vampire Slayer, who has other things to worry about than her relationships (though she also has worries about her relationships). Coming in fourth place with 10% of the vote was Saved By the Bell's popular overachiever Kelly Kapowski (Tiffani Amber Thiessen). After her came Cory Matthews (Ben Savage) from Boy Meets World with 9% of the vote, which honestly feels like an overperformance. Rounding out the poll with just 4% was another teenage icon, Blossom (Mayim Bialik) from the show of the same name.
What other '90s characters are people clamoring to be?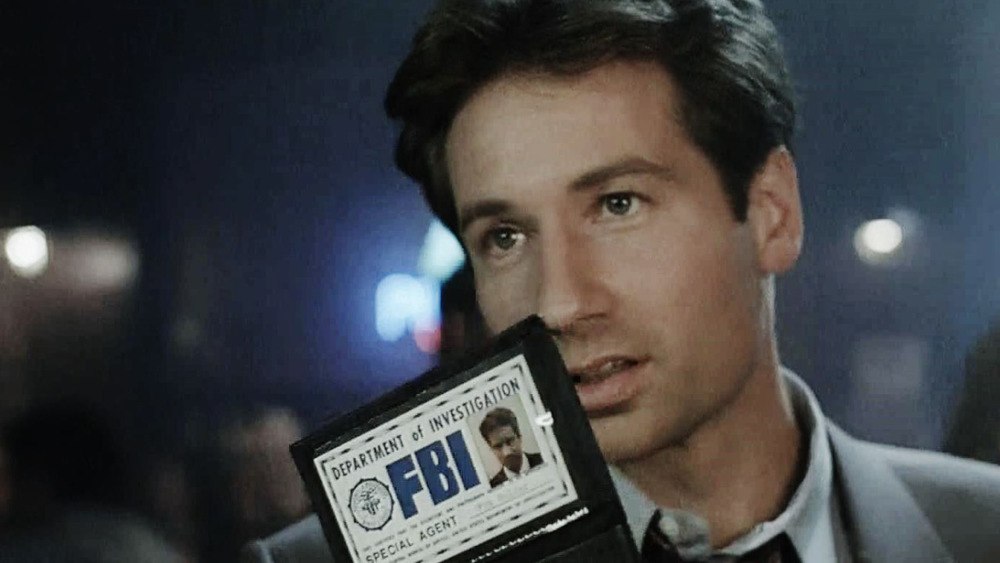 Fox
7% of respondents selected the "Other" option and wrote in their own answers. Many of these people used it to say either some variant of "None of the above" or "I don't know who any of those people are," which, do that many people not know who Will Smith is?
Given the teenaged slant of the listed choices, many of the write-ins skewed older. The only unlisted character to receive more than one vote was Fox Mulder (David Duchovny) from The X-Files, though one of those respondents actually said "Scully or mulder from xfiles," which feels like cheating. Don't you pretty much have to pick one of them? Also receiving votes were MacGyver, Ash Ketchum, Mr. T, and the shapeshifting security chief Odo from Star Trek: Deep Space Nine, a.k.a. the crossover Dream Team you didn't know you needed to see. 
At least MacGyver and even Mr. T's private eye series T and T squeaked into the '90s, if barely. Answers like "Wonder Woman" –– the Lynda Carter show ran from 1975 to 1979 –– and "Leonard from Big Bang Theory", which debuted in 2007, show just how thoroughly pop culture's past has become compressed. The '90s mean something different to everyone.