The Politician Season 3 - What We Know So Far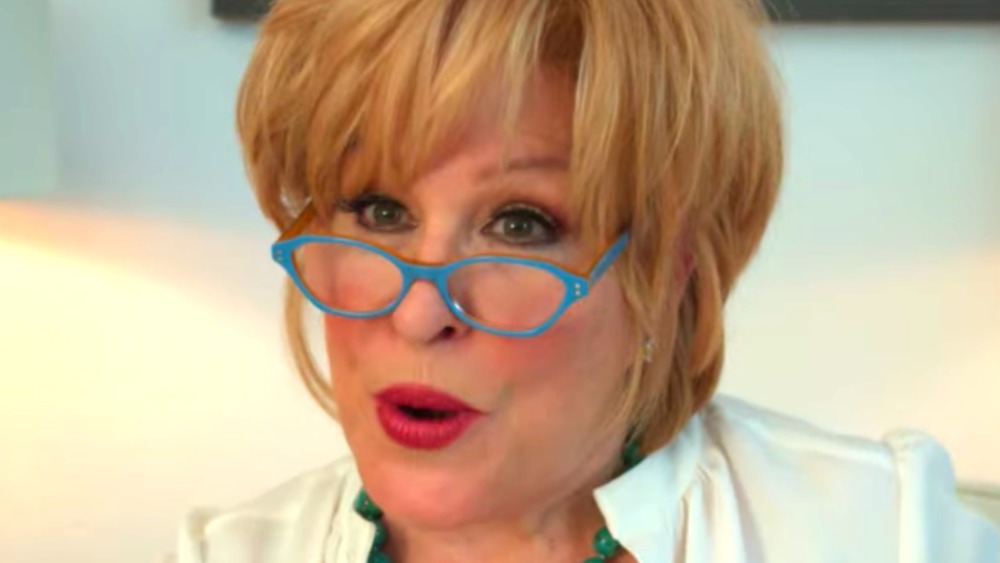 Netflix
Spoilers for the first two seasons of The Politician ahead!
In the second season of Ryan Murphy's Netflix original The Politician, Payton Hobart (Ben Platt) got one major step closer to his dream of one day becoming president when he prevailed in a hard fought race for a New York State Senate seat. Not only that, a time jump and twist at the very end of the finale set up a third season for the show that may see him within spitting distance of becoming the most powerful person in the country. Now, Netflix hasn't officially renewed the series, but given the fact that Murphy is behind the production and it has been teed up for a third (and most likely final) season, it seems all but inevitable (the real question is whether we'll be getting Hollywood season 2).
Where will Payton's presidential ambitions lead him in season 3, and how will it affect his relationships with his wife, Alice (Julia Schlaepfer), and his mother, Georgina (Gwyneth Paltrow)? Will his political rival turned ally Dede Standish (Judith Light) become his rival once again? And when can we expect the third season to premiere?
Even without an official confirmation from Netflix, there are still lots of details we can parse out about the release date, cast, and plot of The Politician season 3.
There will be a long wait for The Politician season 3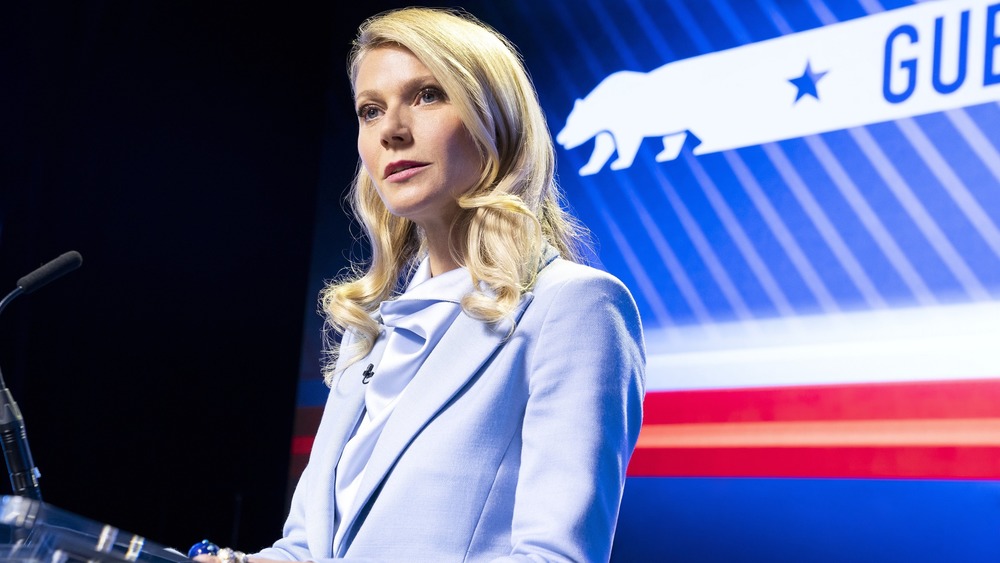 Nicole Rivelli/Netflix
As of the time of writing, neither Murphy nor Netflix have given a release date or release window for when The Politician season 3 is expected to debut. However, Murphy has provided fans with one important piece of information that will be a bit disappointing for viewers who are eager to find out how Payton's story ends.
During an interview with Collider, Murphy was asked about his plans for the end of the series. Not only did he confirmed that his plan is to end the show after season 3, he also said, "I think where season two ends, what I would love to do is take a couple of years off and have Ben Platt get a little bit older for his final race [...] I'm going to wait. Ben is young, so I want to wait a couple of years to figure out how we age him up a little bit. But that's always been my plan."
So, while The Politician is likely coming back for a final season at some point in the future, we will unfortunately be waiting for what sounds like literal years for that to happen. That large time jump also brings up another question: which members of the cast are likely to be back when the series returns?
Who will be returning for season 3 of The Politician?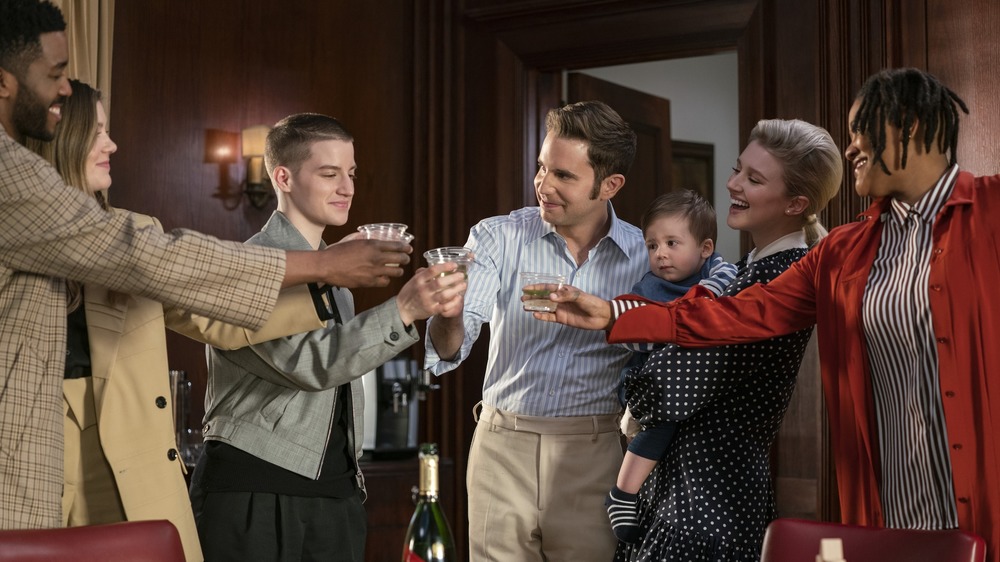 Nicole Rivelli/Netflix
A significant break between the second and third seasons of The Politician means there will be some uncertainty about who will be returning to the show. One thing that feels all but certain, however, is that Ben Platt will be returning to reprise the role of Payton Hobart. After all, he is quite literally The Politician. As for everyone else, most of the main characters from season 2 seem poised to have significant roles in the show's third season, but the long gap may result in some actors not being able to return. But as of now, it's too soon to tell.
That being said, it seems very likely that Julia Schlaepfer will be returning to play Alice Charles, Payton's wife. We also wouldn't be surprised to see Laura Dreyfuss, Zoey Deutch, Rahne Jones, and Theo Germaine, among others, return as the members of Payton's inner circle.
Considering where the series left us at the end of season 2, Judith Light also feels like a shoe-in to return as Vice President Elect Dede Standish, as does Bette Midler as her Chief of Staff Hadassah Gold. And Gwyneth Paltrow will likely continue to occasionally pop in as Patyon's mother and the current President Elect Georgina Hobart. That is, if she even remembers she's in the series.
What the season 2 finale tells us about the future of The Politician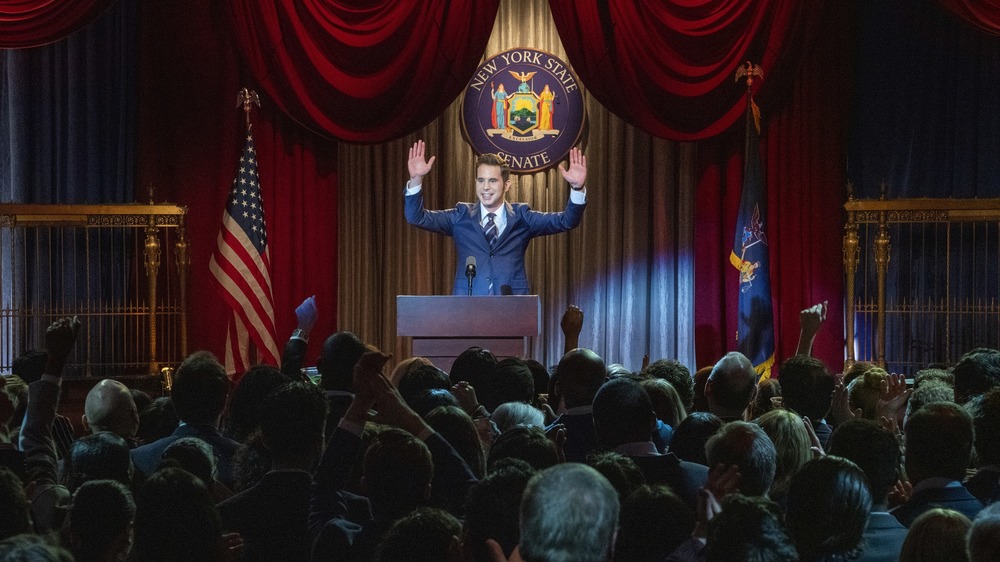 Giovanni Rufino/Netflix
In the final moments of the finale of the second season of The Politician, the action jumps ahead two years. We learn that Georgina and Dede's presidential campaign was a success, and Payton is getting ready to run for his second term in the New York State Senate unopposed.
Everything gets ramped up when he gets a visit from Dede, who has an exciting proposition for him. She confirms that Georgina only plans to serve as president for one term, leaving the door open for Dede to run for president herself four years in the future. And she wants Payton to be her VP when she does.
Murphy confirmed in his Collider interview that this future presidential race will be the focus of the series' final season, saying, "That would obviously be a presidential race, right? That's always what we had designed, and I think that's what our plan is." After two seasons of watching Payton scrap it out for smaller political positions, we'll be seeing him come close to achieving his life's goal. Considering how his previous two races went, we expect this presidential election to be full of betrayals and wild surprises.
Even though it will be a bit of a wait to get there, it sounds like The Politician is planning on serving its fans one hell of a final season.