Why The Devil Wears Prada 2 Never Happened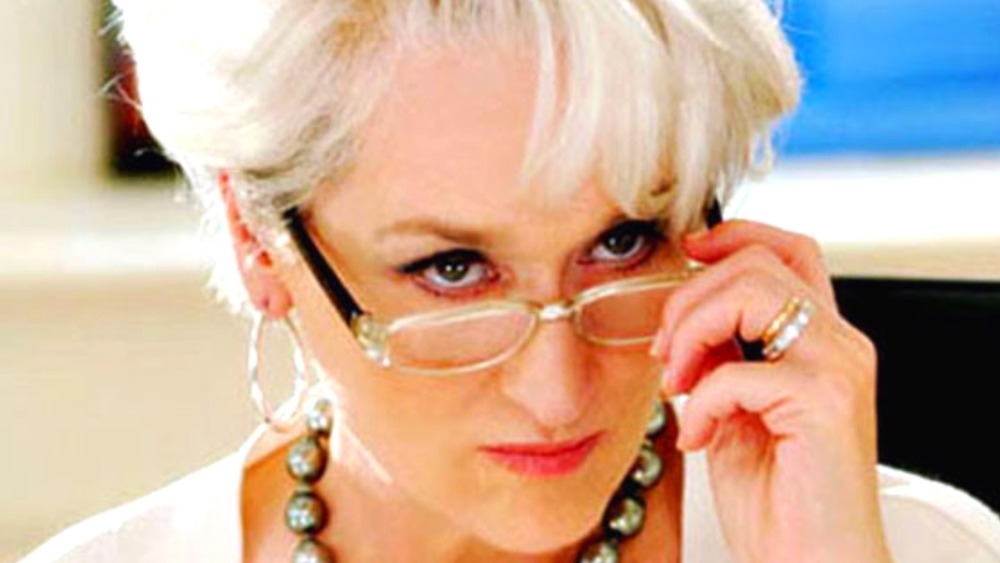 20th Century Studios
The Devil Wears Prada is one of the most beloved films of the 2000s. Based on the 2003 Lauren Weisberger novel of the same name, the film featured noteworthy performances from a highly talented cast, including Meryl Streep, Anne Hathaway, Emily Blunt, and Stanley Tucci. It was also a massive success at the box office, earning over $326 million dollars — easily surpassing its $35 million production budget.
To top it off, public appreciation for The Devil Wears Prada has only grown in the years since its initial 2006 theatrical release, as well. Streep's character, Miranda Priestly has grown to become one of the most often quoted movie characters of recent memory, and the film's themes about toxic work environments and corporate cruelty remain as relevant as ever. Strangely enough, however, despite the film's legacy and continued popularity, there has yet to be a Devil Wears Prada sequel made. 
There are a few reasons for that — though, few of them will likely be considered sufficient by the film's legions of fans and admirers.
Here's why you shouldn't expect to see The Devil Wears Prada 2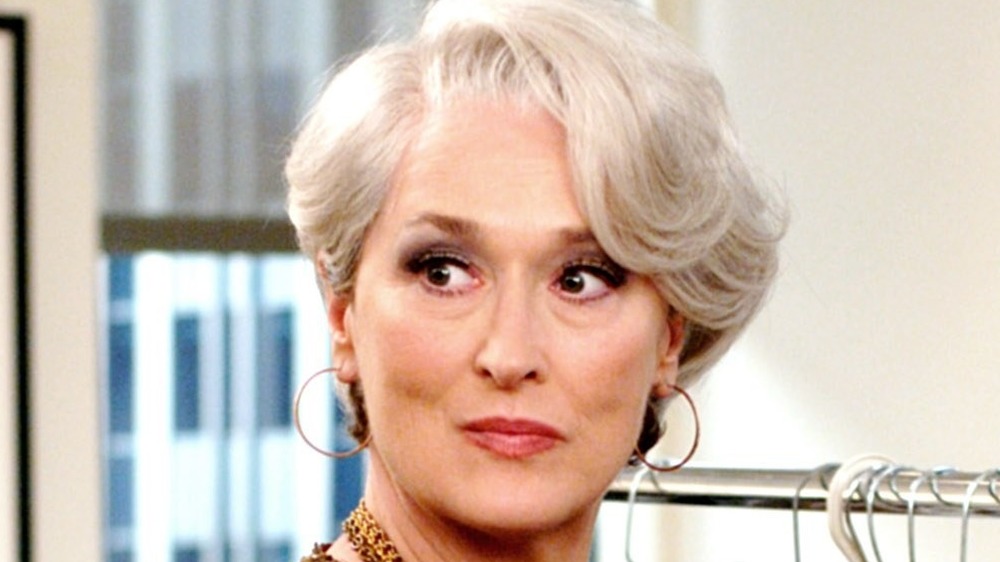 20th Century Studios
There have been talks of making a sequel to The Devil Wears Prada over the years, especially after Weisberger wrote her own sequel to the original novel in 2013 called Revenge Wears Prada: The Devil Returns: That 2013 book, set a decade after the previous one, depicts Andy as the editor of her own magazine, before being drawn into Miranda Priestly's orbit again. Believe it or not, the series even saw a third novel, When Life Gives You Lululemons, published in 2018. However, a film adaptation of the sequel novel — much less the third one — was never made or developed, and a large reason for that has to do with the attitudes of the original Devil Wears Prada cast.
According to Variety, Meryl Streep has privately said that she has no interest in making a Devil Wears Prada sequel. Similarly, Anne Hathaway is quoted saying that, while she'd love to make another film with the Devil Wears Prada cast and crew, she thinks that the original film "might have just hit the right note" and that it's "good to leave it as it is." 
In 2018, via People Magazine, Emily Blunt expressed a similar opinion about a Devil Wears Prada sequel, saying that "if everyone did it I would be up for it," but that she secretly hoped it wouldn't happen because "I think sometimes when you sequel everything kind of dilutes how special the original is."
In other words, while nothing is impossible, it seems that fans of The Devil Wears Prada probably shouldn't start holding their breath for a sequel anytime soon, if ever.