Here's How You Can Watch Every Episode Of Marvel's Inhumans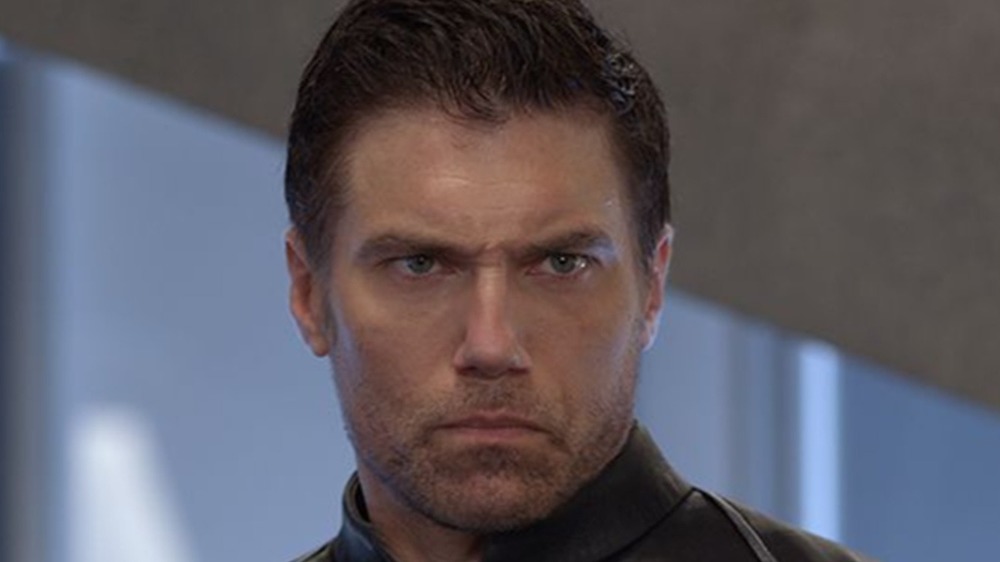 Marvel Television/ABC
We may receive a commission on purchases made from links.
Long before the likes of WandaVision and The Falcon and the Winter Soldier took up the spotlight as Marvel Studios' premiere series', Marvel Television had a string of hits on its hands. Titles such as ABC's Agents of S.H.I.E.L.D. and Agent Carter, as well as fan-favorite Netflix programs Daredevil, Jessica Jones, and more, ruled the small screen for years. However, that doesn't mean that every project to come out of the now-defunct production company was a home run. For example, their attempt to bring the Inhumans to live-action for the first time proved less than successful, to say the least.
Originally planned as a major Phase Three entry in the Marvel Cinematic Universe, The Inhumans tragically fell apart in short order. Not only did it disappear from the cinematic slate entirely, eventually being repurposed as a TV series, but it failed to impress in that medium as well. Its two-episode premiere via IMAX didn't do great in the financial department, raking in around $3.5 million total, and it didn't build much of any hype for the following six installments on ABC. Nevertheless, it stands out as an infamous piece of Marvel media, so, naturally, those who haven't already may want to check it out. For anyone curious, here's how you can watch all eight episodes of Marvel's The Inhumans.
The Inhumans is hidden in a few pockets of the internet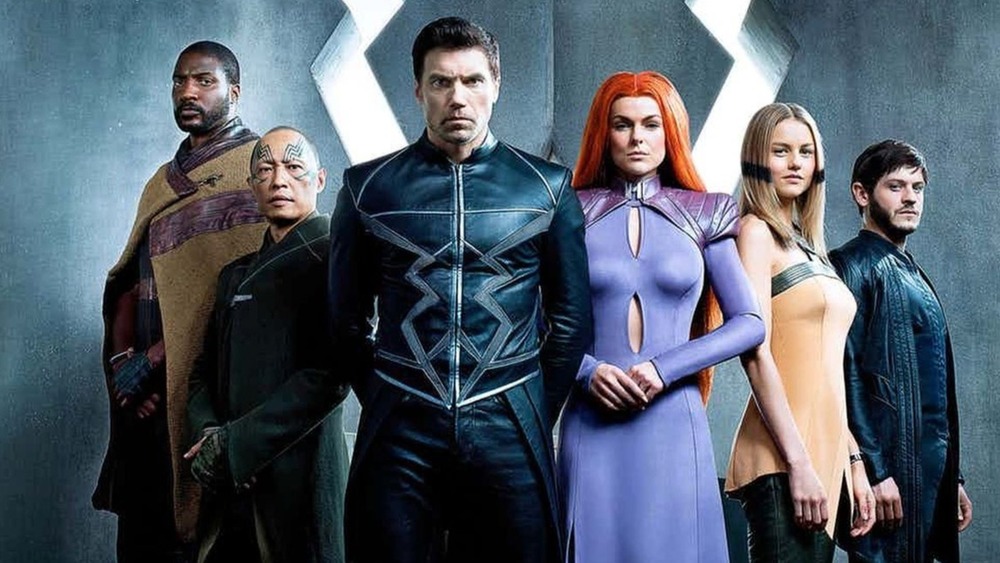 Marvel Television/ABC
The simplest route to an Inhumans marathon is through Disney+, where the complete first (and only) season is available to stream. The service costs $6.99 per month, or $69.99 for an entire year if you'd prefer to pay up-front. With it, you'll have access to a massive catalog of movies and television shows, ranging from Star Wars to Pixar to, of course, the Marvel Cinematic Universe. Also worth noting, for a $12.99 monthly rate, you can upgrade to the Disney Bundle, which includes Hulu and ESPN+ as well. The three together should supply plenty of content for the price, even long after your Inhumans binge is over.
Alternatively, if you're just looking for an Inhumans watch without all of the extra material tacked on, Amazon Prime is the perfect place for you to go. Specific episodes will set you back $2.99 a piece (in HD, SD brings the rate down to $1.99), or you can pay for the entire HD season at once for the cost of $19.99 (or $14.99 in SD). This may seem like a lot relative to a Disney+ subscription, but, once you pay for all the Inhumans content you desire, it's yours to keep in digital form. 
For the time being, these are your only options to get your Inhumans fix. But for first time watchers, hopefully it's worth the price you elect to pay.