What Is The Song In McDonald's Thank You For Driving Thru Commercial?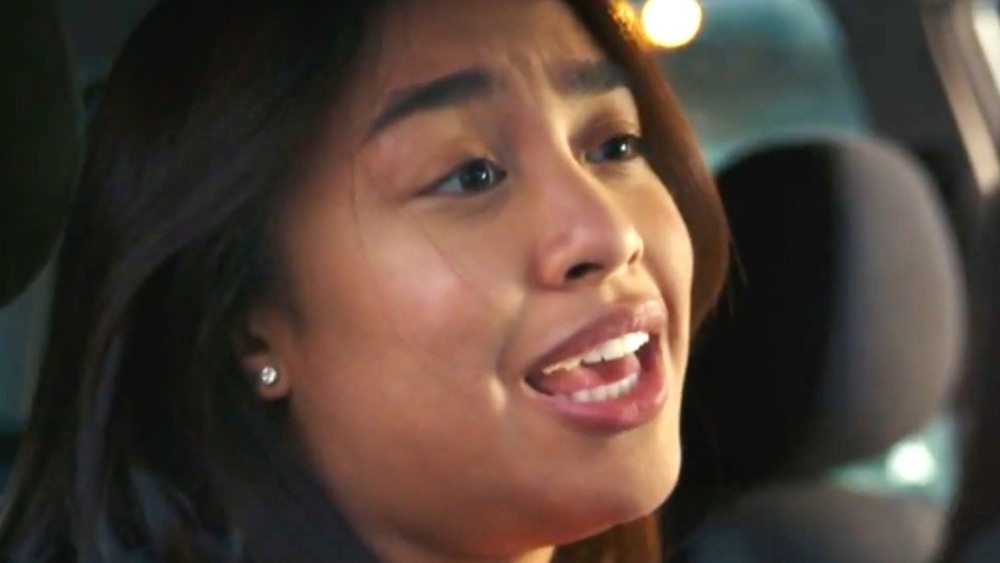 Who hasn't rocked out to a good bop while driving through the daily grind? McDonald's has everyone singing along to their favorite tunes in their newest commercial, titled "Thank You for Driving Thru." The new ad to promote the drive-thru service for America's biggest fast food chain is something everyone can relate to — singing at the top of our lungs while on the road, whether solo or with family and friends. The ad showcases a number of hits that many of its viewers will immediately recognize and think, "Hey! I know that one!"
Throughout the McDonald's ad, you'll hear such familiar songs as "Mood" by 24kGoldn, Celine Dion's "All Coming Back to Me Now," and "Girl on Fire" by Alicia Keys. But it's the song that starts off the medley of hits that some may remember the most, even if they're not sure where they've heard it before. Here's the answer to that mystery!
I'm Gonna Be the one who drives along with you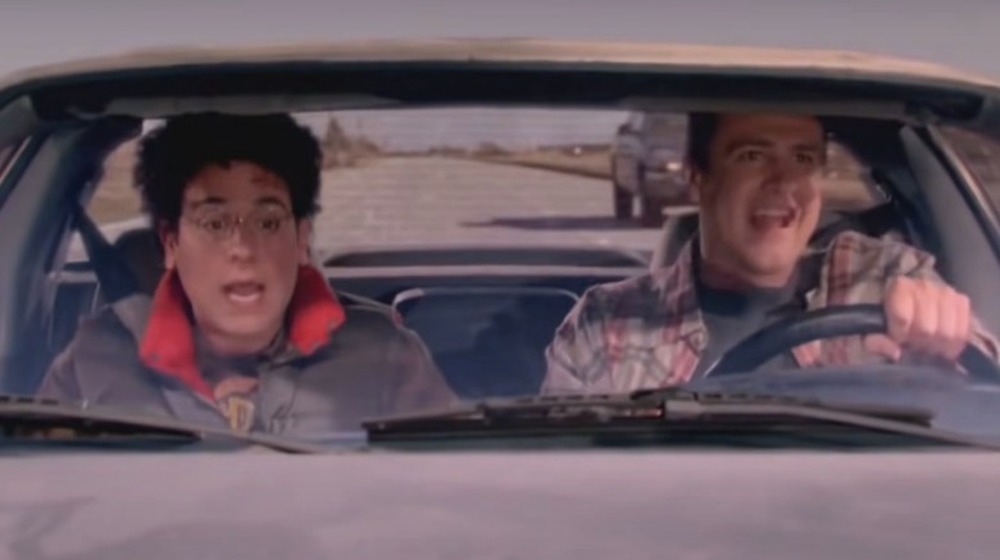 20th Century Fox Television
The song is "I'm Gonna Be (500 Miles)" by the one-hit wonder Scottish duo group The Proclaimers, originating from their 1988 album Sunshine on Leith. Though you may not have heard of them, you will most likely have heard this song, and won't be able to stop yourself from immediately joining in the chorus of "Da la da da!"
"I'm Gonna Be (500 Miles)" was made famous by the 1993 film Benny & Joon (starring Johnny Depp), which was featured on the film's soundtrack as its theme song. While the song had been released years earlier, it was actor Mary Stuart Masterson, who played Joon in the movie, who insisted that the song be used for the film. The song was an instant hit and made it to the third spot on the Billboard top 100.
How I Met Your Mother fans might also remember the song featured in one of its episodes, the memorable "Arrivederci, Fiero," which has Marshall and Ted on a road trip as the cassette single for the song — being stuck in the car's tape player — repeats over and over again. The song was also on an episode of Grey's Anatomy, when paramedic Matthew Taylor uses the song in an elaborate proposal for Dr. April Kepner.
Whether you know hit The Proclaimers song from the radio, or from TV and movies, it is undeniably one of the catchiest tunes ever — and now it will be stuck in your head for the rest of the day. You're welcome.