Over 25% Of People Want This Actor To Play Hillary Clinton In A Biopic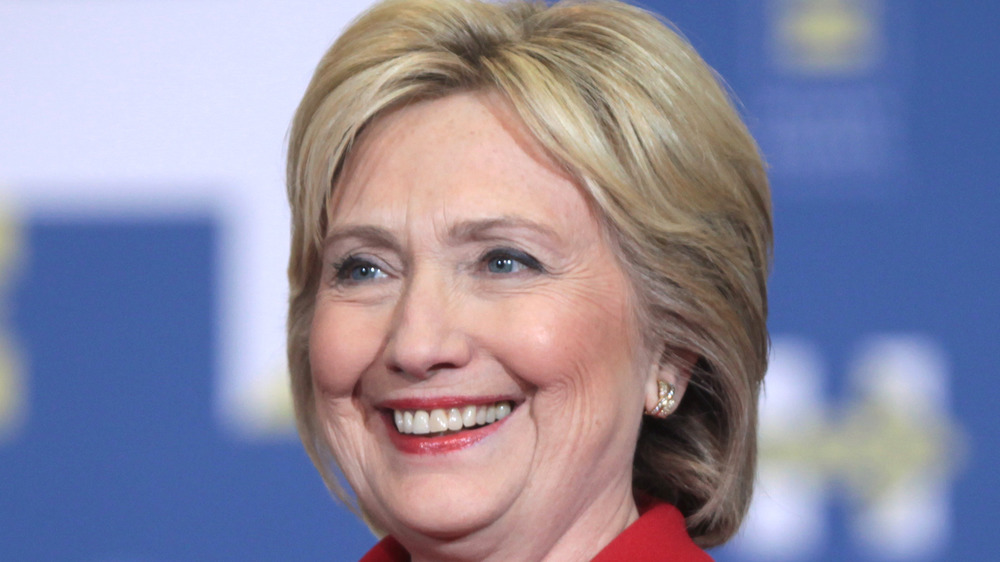 Gage Skidmore
Many presidents have been given the biopic treatment in some form, including Abraham Lincoln, John F. Kennedy and Richard Nixon. Even Donald Trump has already been fictionalized on screen by Brendan Gleeson in The Comey Rule and by Alec Baldwin in multiple SNL sketches. And that list doesn't even count the best fictional presidents in movies.
In contrast, runners up rarely get their own biopics, even when they already have long and fascinating histories of their own. But one possible contender to break that rule is Hillary Clinton. The former Secretary of State, New York Senator, First Lady and 2016 Democratic Presidential nominee has more than enough material to make multiple biopics. Her life and career has already been documented in a self-titled four-part documentary series released in 2020, as well as a fictional account of Clinton's youthful wanderings, When I'm a Moth, in which she was portrayed by Addison Timlin. However, Variety described the movie as an "insufferably pretentious arthouse drama," so depending on your taste, there's room for improvement. 
To say that people have strong opinions about Clinton is an understatement. So, it follows that at least the people who love her will have strong opinions about who, if anyone, gets to portray her onscreen. However, the actress who came out on top in a survey may surprise you, despite her long list of impressive past performances.
The most popular actress fans want to play Hillary Clinton is surprising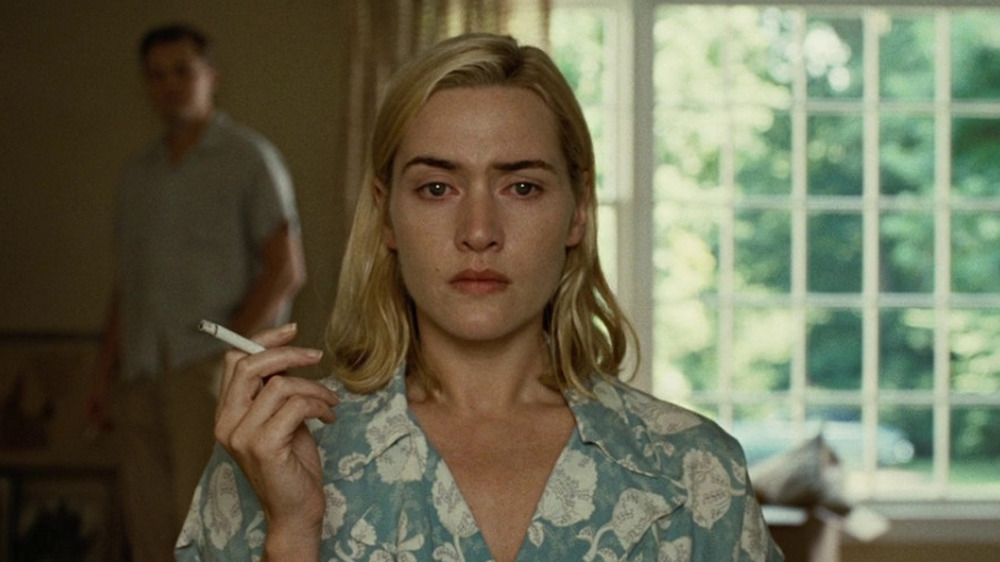 Paramount
Looper conducted a survey of 650 people in the U.S., and the results revealed that Kate Winslet is the favorite to play Clinton in a hypothetical biopic — with just over 25% of respondents casting their vote for her. The British actress beat Amy Poehler, who came in second place and is famous for playing another ambitious female politician (albeit a fictional one), Leslie Knope in Parks and Recreation. In third place, with nearly 19% of the votes, was Kate McKinnon, who played Clinton on Saturday Night Live. If you have to be satirized on live TV, you may as well be played by one of the best SNL cast members of the past decade. The other top contenders were Elisabeth Moss and Carey Mulligan, although Meryl Streep received a write-in nomination.
Winslet is no stranger to playing real characters. For example, she played early Apple employee Joanna Hoffman in Steve Jobs; real-life murderer Juliet Hulme in Heavenly Creatures; friend of Peter Pan writer J. M. Barrie, Sylvia Llewelyn Davies, in Finding Neverland; and paleontologist Mary Anning in Ammonite. While Contagion wasn't real, if you've heard the ending of Contagion explained, it may seem strikingly familiar. However, it is somewhat surprising that many voters would prefer to have the British actress take on the role of Clinton, an American historical figure.
Clinton has her own views on who should play her. "If I had a choice, it would be Meryl Streep, of course!" she told an interviewer in 2014. Winslet may have won the popular vote, but we all know that's not what matters in the end.