What The Kids From Christmas Movies Look Like Today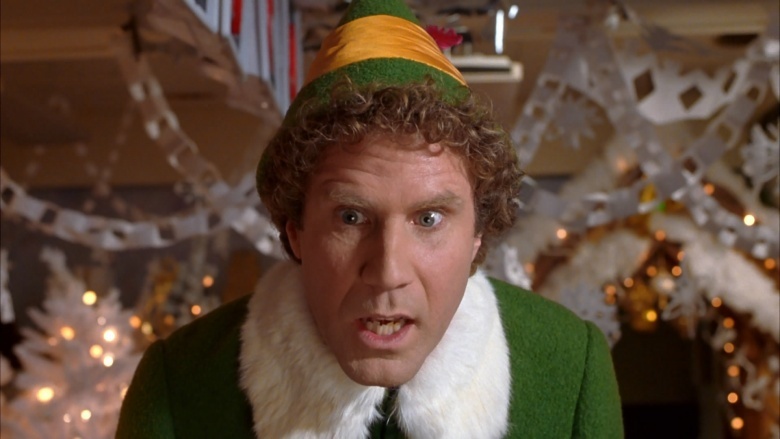 'Tis the season of reruns and Christmas movie marathons on TNT, a time to relive all our favorite films from yuletide past. But do you ever wonder what happened to the kids from all those old Christmas movies? We all know where Macaulay Culkin ended up, but where's Ralphie from A Christmas Story? What happened to the Griswold kids from Christmas Vacation? Turns out they grew up like the rest of us. Who knew? And while some of them quit the biz altogether, others kept acting and are still famous today. You might be surprised when you realize who some of those kids in your favorite Christmas movies really were.
Daniel Tay – Elf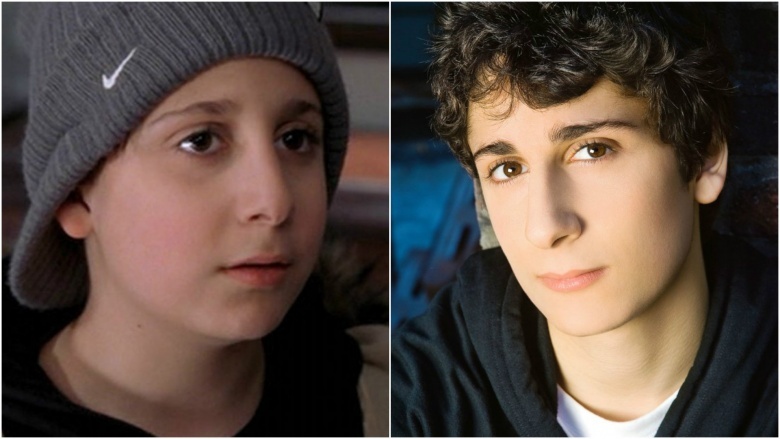 Will Ferrell's 2003 film Elf is one of those instant modern classics, equal parts heartwarming and hilarious. In case you haven't seen it, Elf tells the story of Buddy, a human boy raised by Santa in the North Pole, who goes to Manhattan to find his real dad, a Scrooge-like corporate executive played by James Caan. But even with all the big names in Elf, like Zooey Deschanel and Peter Dinklage, you can't forget Michael, Buddy's half-brother who helps Buddy navigate the perils of New York City.
Michael was played by Daniel Tay, who was 12 at the time Elf came out. And for whatever reason, Elf was Tay's last big role. Maybe the film's massive success was too much, or maybe the life of a movie star just wasn't for him. Whatever the cause, Tay's career — seemingly poised for the stratosphere after Elf — dwindled over the following years, ending (for now) in a small voice role in 2009's Grand Theft Auto IV: Tales from Liberty City. After that, Tay effectively disappeared, but we'll always remember the little kid in Elf who learns first-hand the magic of Christmas.
Mara Wilson – Miracle on 34th Street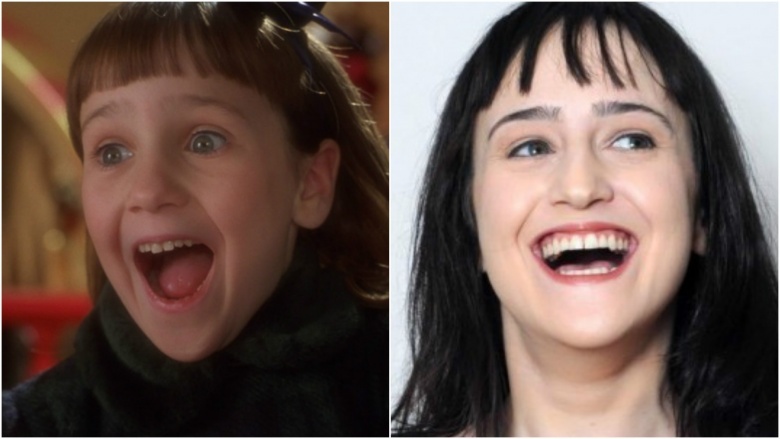 By now, this 1994 remake of the 1947 classic of the same name has become a classic in its own right. Miracle on 34th Street tells the story of a little girl named Susan who meets a man claiming to be the real Santa Clause. The remake managed to pull off the sense of magic and wonder that made the original such a hit, and it was in no small part thanks to Mara Wilson's enthusiastic portrayal as Susan.
Thanks to Mrs. Doubtfire, Miracle on 34th Street, and Matilda, Mara Wilson quickly became one of the most recognizable child actors of the '90s. But as she explained in her 2016 book Where Am I Now?: True Stories of Girlhood and Accidental Fame, it couldn't last. Hollywood had capitalized on the young actress's cuteness, but she was growing up, and nobody seemed interested in casting an awkward teenager. So after her final role in 2000's Thomas and the Magic Railroad, she made the decision to leave Hollywood and just try to be a kid. Now, Wilson occasionally acts on-stage in New York City and tries to live a quiet life.
Peter Billingsley – A Christmas Story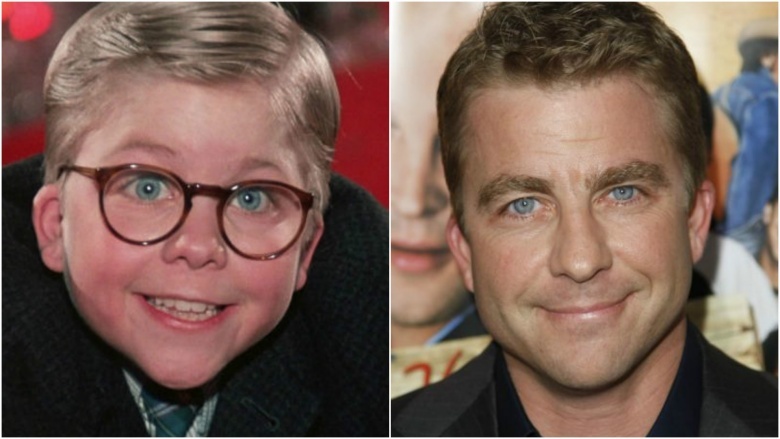 A Christmas Story might be one of the most memorable, chaotic Christmas movies ever made, and at the swirling center of this maelstrom is Ralphie, the bespectacled curmudgeon who only wants a fudging Red Ryder carbine action 200-shot range model air rifle for Christmas, dadgummit. Released in 1983, A Christmas Story is still a holiday staple more than 30 years later, still exuding that "soft glow of electric sex" into living rooms across the country. It's as American as Christmas will ever get.
Although Ralphie is 9 in the story, Peter Billingsley was 12 when he was cast in the film, and he's gone on to have a successful career in Hollywood. He has 17 film credits spanning the '80s, and in 1994 Billingsley first tried his hand at producing. He's since gone on to executive produce films as diverse as 2006's The Breakup and 2008's Iron Man. He also directed 2016's Term Life, starring Vince Vaughn. So while you aren't likely to see him in a pink bunny costume anytime soon, he's definitely around, doing his thing. And as far as we know, he still hasn't shot his eye out.
Jonathan Taylor Thomas – I'll Be Home for Christmas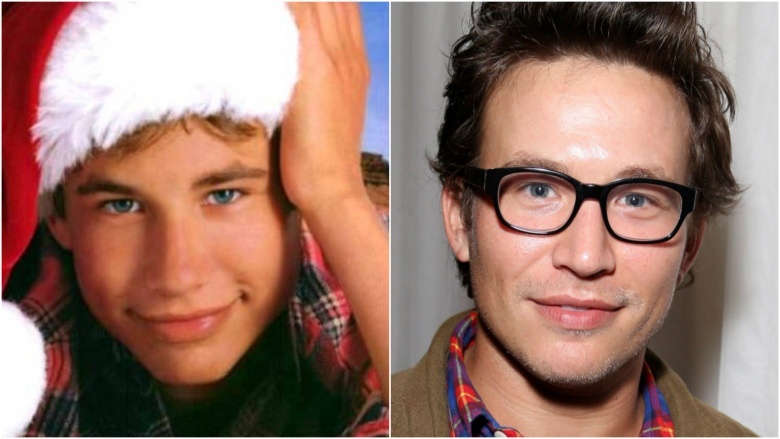 You can't talk about Christmas movies without at least a mention of Disney's super cheesy I'll Be Home for Christmas, the last movie of the Jonathan Taylor Thomas epoch. The film follows a college kid, played by Thomas, who promises his dad that he'll spend Christmas with the family in exchange for a car, but things go awry when he's glued into a Santa suit and left in the desert by his fellow classmates. But enough about that — what happened to Jonathan Taylor Thomas? Along with Home Improvement, Thomas starred in Tom and Huck, Wild America, and The Lion King, then just disappeared off the face of the Earth.
The truth is a little anticlimactic: he went to school. Thomas left Home Improvement near the end of the show's run in 1998 to finish high school, then got accepted to Harvard. He went on to graduate from Columbia University in 2010. Although Thomas doesn't appear to have any interest in reviving his acting career, he has made a few cameos in the recent Tim Allen show, Last Man Standing.
Jake Lloyd – Jingle All the Way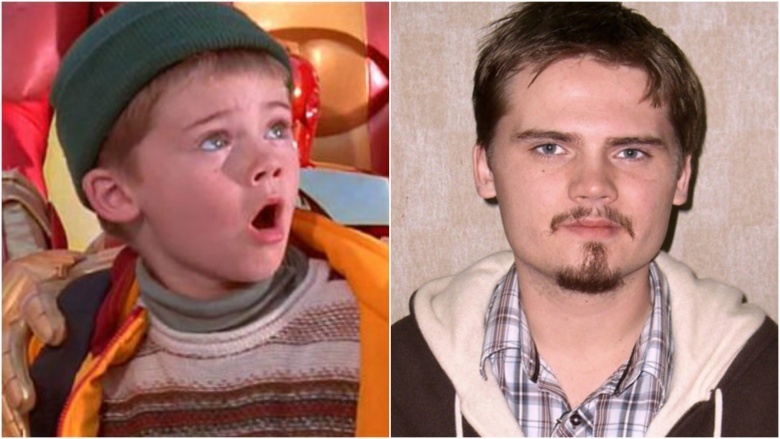 Yup, you know this face. But years before The Phantom Menace made him quit acting forever, Jake Lloyd starred as little Jamie Langston in the 1996 Schwarzenegger-fueled guilty pleasure Jingle All the Way. In fact, 1996 was a huge year for Lloyd. Along with Jingle All the Way, the 7-year-old appeared in the drama Unhook the Stars and two TV movies — Apollo 11 and Host. He also made cameos in the shows ER and The Pretender.
Then 1999 hit, and Jake Lloyd became forever known as Anakin Skywalker — a role that led to so much bullying in his school that he swore off acting from then on. And he kept his word. He showed up for a few conventions and interviews and then disappeared from the spotlight. At least, for a while. In 2016, Lloyd resurfaced when, according to TMZ, he was arrested after leading police in South Carolina on a high-speed chase that culminated in him running into a tree. Guess that's one pod race he couldn't win.
Johnny Galecki – Christmas Vacation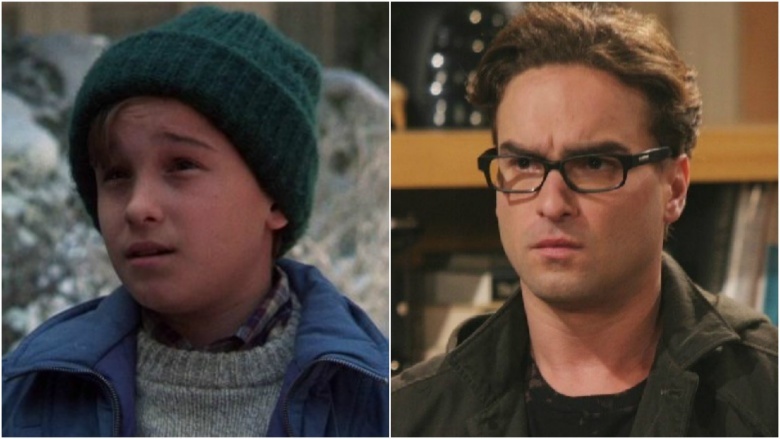 You could safely call National Lampoon's Christmas Vacation the end of an era for the disastrously unlucky Griswold family. Starring Chevy Chase as the deadpan Clark Griswold, the films had a habit of switching the actors portraying their children in each film. Chevy Chase later took credit for that idea, saying, "That was funny to me: the idea that Clark was such a great family man but still didn't even recognize his own children."
The variants of Rusty and Audrey Griswold who appeared in Christmas Vacation were played by Johnny Galecki and Juliette Lewis, respectively. The film was an early success for both of the young actors, and while Juliette Lewis soon became a household name, Johnny Galecki took a little longer to get into the limelight. He eventually did, of course, when he was cast as Leonard in The Big Bang Theory. There's really no turning back from that.
Juliette Lewis – Christmas Vacation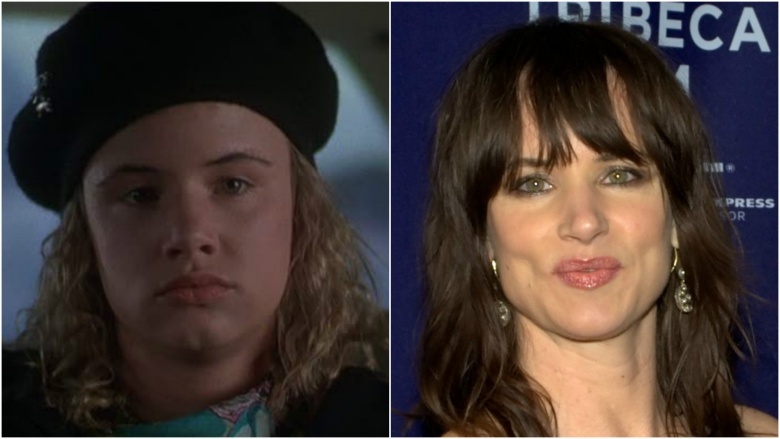 Juliette Lewis, on the other hand, may have started her career playing grumpy Audrey Griswold, but she soon launched straight into stardom with her role in Martin Scorsese's psychological thriller Cape Fear. After a stint in rehab and a short fling with superstar Brad Pitt, she followed up on that initial fame with roles in Natural Born Killers, Strange Days, and From Dusk 'Til Dawn, films which transformed Lewis from a mere starlet into a bona fide pop culture icon.
After the fame came to a head, however, Juliette Lewis opted to give up acting for a while and began touring with her band, Juliette and the Licks. They never attained any real fame, although Dave Grohl of the Foo Fighters played drums for one of their albums. In the interim, Lewis has made cameo roles in a few films, like the 2004 remake of Starsky & Hutch and the Robert Downey Jr. and Zach Galifianakis-helmed Due Date, but she's mostly kept to the stage and sprinkled in a few TV roles, including the lead for ABC's Secrets and Lies.
Eric Lloyd – The Santa Claus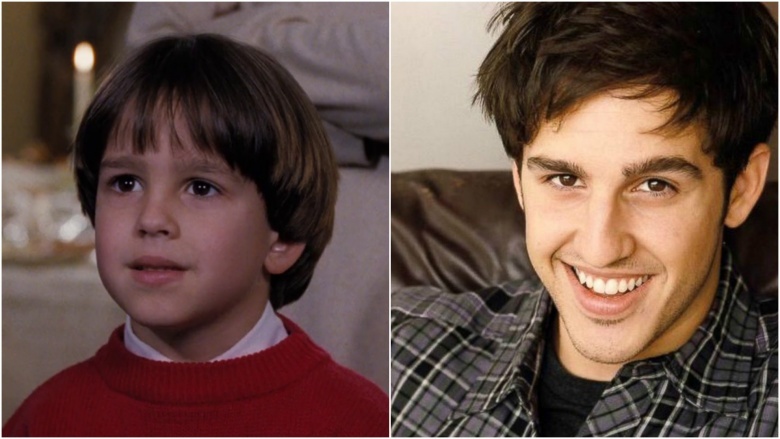 The Santa Clause was the first movie where most of us watched Santa die, and somehow that never really registered. After all, he came back (even if he was lactose intolerant for a while) and we all learned the true meaning of Christmas along the way. Starring Tim Allen in his first feature film role and Eric Lloyd as his son, Charlie, The Santa Clause was a big hit in 1994, and it's trickled down through the years as a recurring holiday favorite.
A big part of the film's charm was Eric Lloyd as Charlie. Man, Eric Lloyd was the kid in the '90s. First The Santa Clause, then Dunston Checks In — the one with the chimp — that kid was going places. Until he didn't. After a string of voice roles and a few small film appearances, Lloyd reprised his role as Charlie Calvin in the 2002 sequel, The Santa Clause 2, then did it again four years later in The Santa Clause 3, by which point he was only appearing in Santa Clause movies, a fate even Tim Allen managed to avoid.
Thora Birch – All I Want For Christmas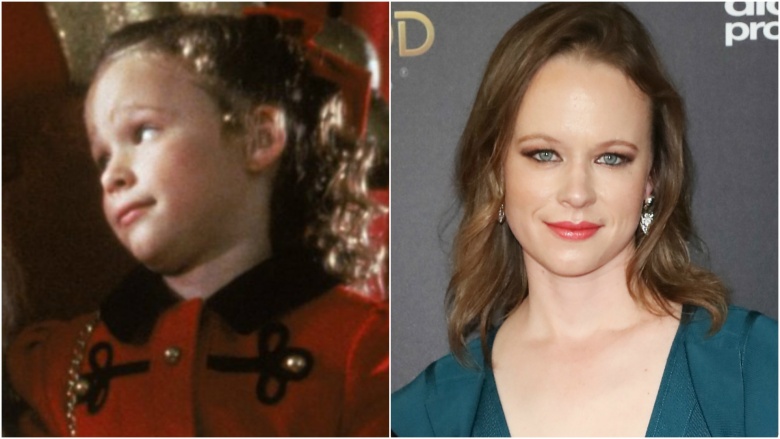 Getty Images
All I Want For Christmas tells the story of a brother and sister in the Big Apple who go to impossible lengths to get their divorced parents back together for Christmas. Released in 1991, the film stars a young Thora Birch as Hallie, one of the two siblings. Birch's performance is definitely the highlight of this family-friendly Christmas romp (although Leslie Nielsen's cameo as Santa is a close second). Thora Birch later gained widespread acclaim for playing Kevin Spacey's daughter in 1999's critical hit American Beauty. She's spent the years since acting steadily, starring mostly in a string of fairly low-budget horror thrillers like Dark Corners and Deadline.
Zach Galligan – Gremlins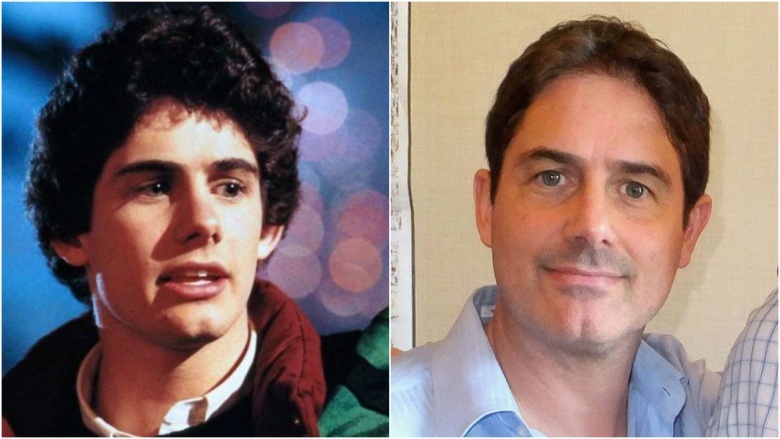 In 1984, a failed inventor bought his son a Christmas present in a Chinese antique store and inadvertently unleashed a wave of horror comedies on the world. Gremlins is now such a cult classic that it's easy to forget that the whole thing was a Christmas movie, so when you're lining up films for your impressionable kids this year, do them a favor and stick Gremlins in the queue. The movie is directed by Joe Dante and stars Zach Galligan and Corey Feldman as the two boys who accidentally let the adorable mogwai Gizmo multiply into a terrifying horde of smoking, drinking, hell-raising gremlins.
But forget about Corey Feldman — let's talk about Zach Galligan. This is a man with such dedication to B horror movies that he's spent his entire career acting in them. From Waxwork in 1988 to Cyborg 3: The Recycler in 1994, all the way up to Hatchet III in 2013, Galligan has been a fixture of campy horror. And according to rumors on the street, there may be another Gremlins movie on the way.
Joseph Cross – Jack Frost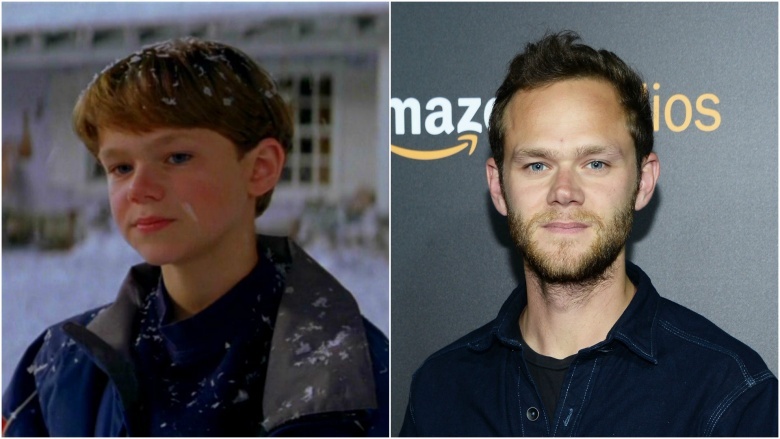 Getty Images
Although it doesn't get the airtime of, say, A Christmas Story, 1998's Jack Frost is always a holiday favorite. The story of a dead father who gets a once-in-a-lifetime chance to possess a snowman and reconnect with his son, it's not your typical Christmas movie, but really, you can't go wrong with Michael Keaton. It also happens to hold the record for the best feature film featuring the music of Hanson. In the film, Michael Keaton's son Charlie is played with fantastic energy by Joseph Cross, who also starred in the M. Night Shyamalan movie Wide Awake the same year.
The next few years saw Cross appearing in small roles in TV shows like Smallville and Law & Order, but he got his big break in 2006 with a starring role in Running with Scissors and a part in Clint Eastwood's Flags of Our Fathers. Two years later, Cross co-starred in the Oscar-winning film Milk alongside Sean Penn. He continues to act today, most recently in HBO's Big Little Lies.