The Map Of Tiny Perfect Things Fans Need To Watch This Time-Loop Rom-Com Next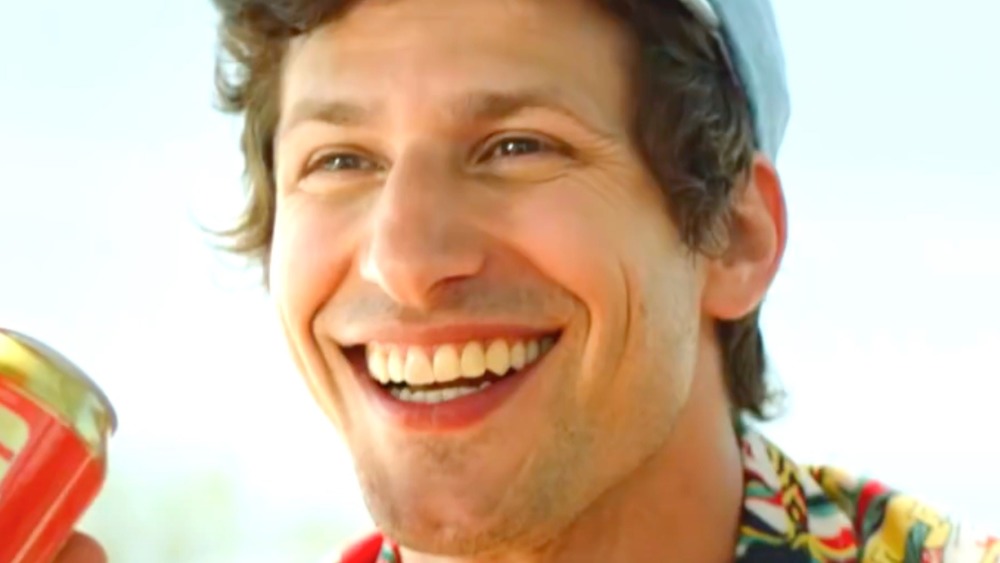 Neon/Hulu
The Map of Tiny Perfect Things follows in the grand tradition of time-loop movies that draw inspiration from the film that popularized the subgenre in the first place, Groundhog Day. Bill Murray may have hated the philosophical comedy, but pretty much everyone else loved it. In the years since its release, a slew of movies in all kinds of genres have utilized the time loop to put characters through an existentially draining ordeal that forces them to grow as people even as the world around them stays the same.
Edge of Tomorrow, Happy Death Day, and Before I Fall all find various ways to make this concept feel fresh and unique regardless if there's a horror or science-fiction twist. Then you have The Map of Tiny Perfect Things on Amazon Prime Video, which spins the conceit into a romantic film about two teenagers forced to live the same day over and over again, and throughout the course of their journey, they fall in love.
After watching this love story with a sci-fi twist, you may find yourself wanting to view something similar, creating your very own loop of time-loop films. Fortunately for you, Hulu has precisely what you're looking for with Palm Springs. Granted, Palm Springs is a bit raunchier than The Map of Tiny Perfect Things, with an R-rating and the goods to show for it, but if you want something that makes you think about existence as much as it makes you laugh, then it should be right up your alley. 
Palm Springs is the hilarious comedy 2020 needed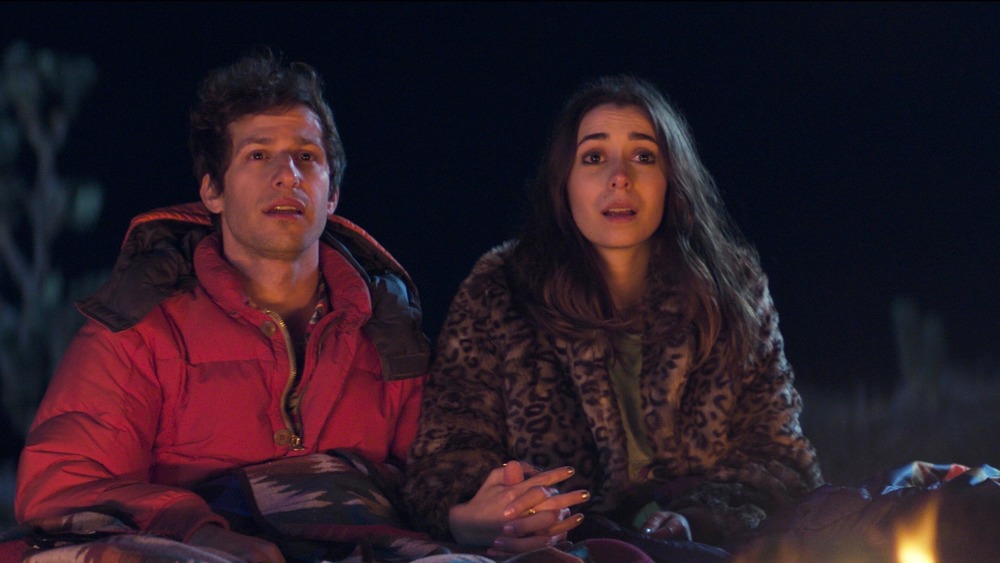 Neon/Hulu
With pretty much the entire world going on lockdown in 2020 due to the COVID-19 pandemic, each day seemed to blur together with the next. No film in the year captured the existential boredom of reliving the same experiences day in and day out as well as Palm Springs. 
The film opens with Nyles (Andy Samberg) attempting to hook up with a bridesmaid, Sarah (Cristin Milioti), at a wedding he's attending. When they go out to the desert for some alone time, Nyles is attacked, causing him to venture into a strange cave with Sarah following after him. Sarah wakes up the morning of the day she just experienced, so she seeks out her new friend, who informs her that they're now stuck in a time loop together. While Sarah goes to great lengths to break out of this temporal paradox, Nyles has already been in it for what must've been years, and he's resigned to living a life with no momentum and no meaning. 
With a novel premise and relatable characters, Palm Springs easily could've settled for being a straightforward wacky comedy that puts the leads into various situations where they don't have any consequences. Don't get us wrong; there are plenty of those moments, and they're great, but the film goes deeper by exploring what it means to check out on life and what it takes to re-enter society. It also sets itself apart from its inspiration by giving its jaded protagonist, Nyles, a partner to explore this world with, forcing him to overcome his anxieties about the future and get back to a normal, sometimes monotonous life. 
The Map of Tiny Perfect Things and Palm Springs make for a fantastic double feature. Break out of your usual routine and cue both of them up soon.