The Heartwarming Comedy Series That Everyone's Binging On Amazon Video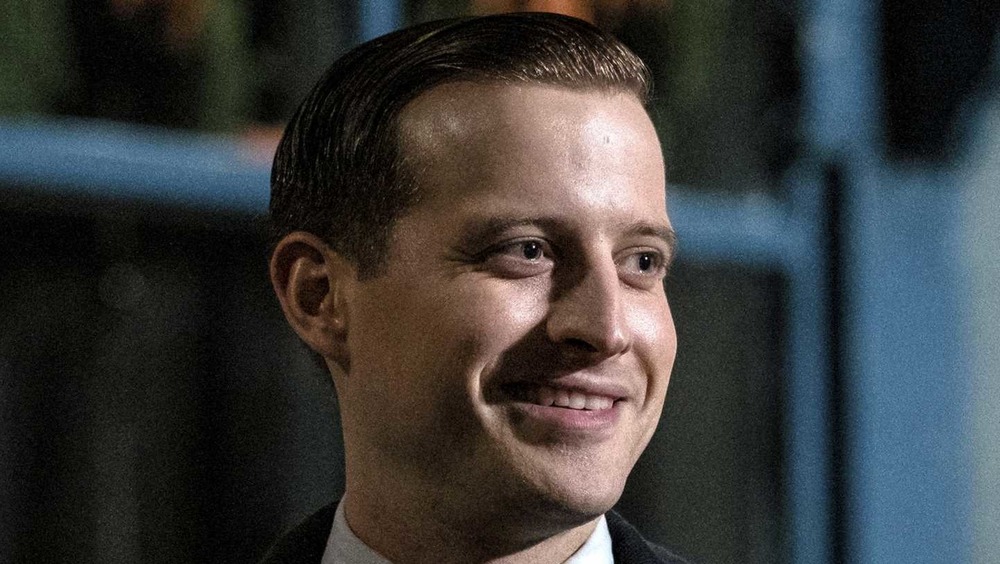 PBS
As many of us huddle under blankets in the midst of an exceptionally cold and snowy winter set to last another six weeks (thanks a mint, Punxsutawney Phil), it's natural to seek the comfort of places, people, and times elsewhere. Given that, is it any wonder that so many people are cuddled up with their animals watching the latest adaptation of the charming James Herriot veterinarian series All Creatures Great and Small?
The Herriot novels, beginning with All Creatures Great and Small, tell the tale of James Herriot (Nicholas Ralph), a young veterinarian who comes to the scenic Yorkshire village of Darrowby in search of a job. There, he meets and comes under the tutelage of the highly critical senior vet Siegfried Farnon (Samuel West).
The basics of the series are thus: Herriot and Farnon's son Tristan (Callum Woodhouse) become the new vets in Darrowby, helping cats, dogs, sheep, cows, and everything in between as they adapt to country life. And if you're feeling stressed, All Creatures Great and Small is probably the balm you've been craving. And it also presents an open-door invitation to enjoy the history behind the books and subsequent adaptations as well.
A history of All Creatures Great and Small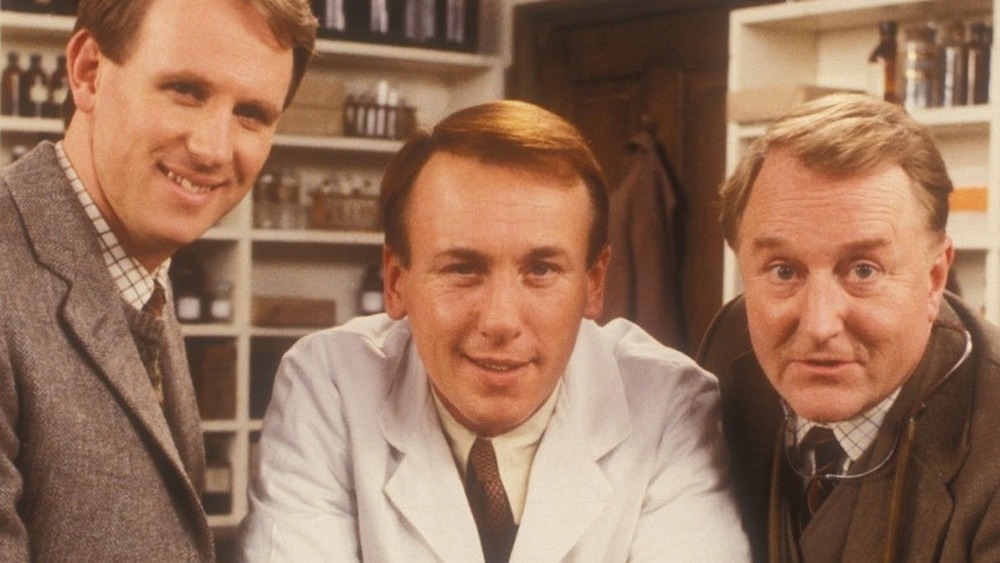 BBC
James Herriot is the pen name of James Alfred Wight, a real-life veterinarian who wrote stories based on his experiences working in Thirsk, England, only some 20 miles from Yorkshire Dales, where All Creatures Great and Small is set.
All Creatures Great and Small is not the original title for the first set of Herriot stories. Wight's first stories were originally published as serials in the London Evening Standard. In 1970, If Only They Could Talk was published, and, two years later, It Shouldn't Happen to a Vet followed suit. It wasn't until these stories were sold again in the United States as All Creatures Great and Small through St. Martin's Press that Wight's stories started to find larger, mainstream success.
Naturally, as would any book series which has sold over 60 million copies worldwide and found translation into over 20 languages, Wight's stories have been adapted many times over the years. In 1975, a film was released starring Simon Ward and Sir Anthony Hopkins as Herriot and Siegfried, respectively. A sequel was spawned, but, more importantly, so was a massively popular BBC series which ran from 1978 to 1990. Doctor Who fans will immediately recognize a young Fifth Doctor, Peter Davison, in the role of the brash, young Tristan Farnon.
And now, decades later, All Creatures Great and Small is back with a fresh coat of paint, six regular series episodes, and a Christmas special which you can watch now through Amazon Prime.