WandaVision Voice Actor Reportedly Let Go After Spoiling Big Episode 5 Reveal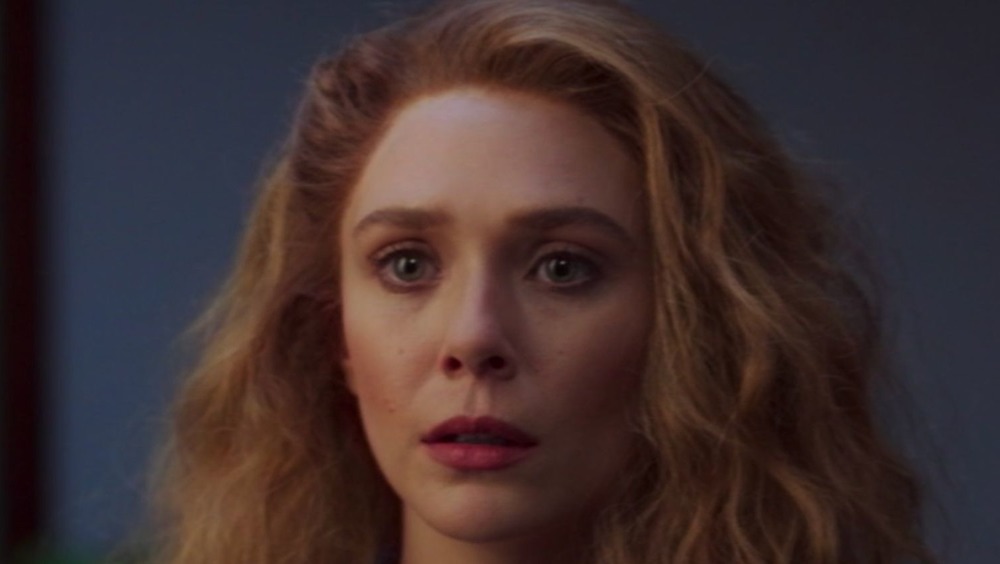 Disney+/Marvel Studios
Take note, Tom Holland — the penalty for spoilers in the MCU is death, which is a good reminder to note that this article contains spoilers for WandaVision through episode 5.
Across those first five bonkers episodes, WandaVision has confused and intrigued Marvel fans with its odd sitcom-inspired format and seemingly endless array of mysteries. The Disney+ series' most recent half hour took some of its biggest risks to date, bringing Wanda (Elizabeth Olsen) face-to-face with some of her S.W.O.R.D. adversaries for the first time before elevating the growing conflict between Wanda and Vision to even greater heights.
But none of WandaVision's surprises have been quite as massive as the one that ended this episode — when Evan Peters' Pietro from the Fox X-Men movies made his debut, essentially breaking the Marvel Cinematic Universe in the best way possible. The moment shocked viewers everywhere, and it seems Marvel was — understandably — dead set on keeping it as much of a secret as possible. It looks like one WandaVision voice actor didn't get that memo though, and as a result he's been taken off the show. Whoops.
The WandaVision cast better avoid spoilers at all costs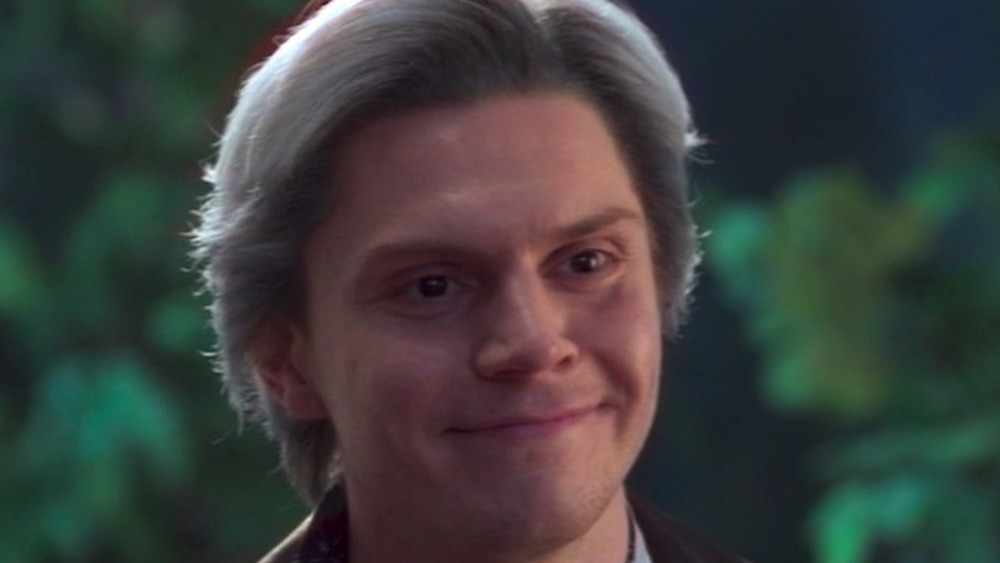 Disney+/Marvel Studios
The Independent reports that actor Rodri Martín was let go from WandaVision after spoiling Peters' role as Quicksilver in the series last month. Martín, who did the Spanish dub for Peters' Quicksilver in the X-Men movies, reportedly tweeted in January that he would be returning to dub the character in WandaVision. Martín even finished the tweet with a picture of Peters in the role, so there was no confusion about who he could have been referring to.
ComicBookMovie noted, however, that Martín was not credited on the fifth episode of WandaVision. Instead, actor Manuel Gimeno is listed in the episode's credits as the Spanish voice of Pietro. In other words, it looks as though Marvel replaced Rodri Martín as the Spanish voice for Peters' Quicksilver following his tweet in January. While this was no doubt a disappointing development for Martín, it's just another example of how dedicated Marvel Studios is to protecting the secrets of its various films and shows. 
Four episodes of WandaVision have yet to air, and fans can be certain that Marvel is going to do its absolute best to make sure they are as shocking as possible.