Why Margie From Firefly Lane Looks So Familiar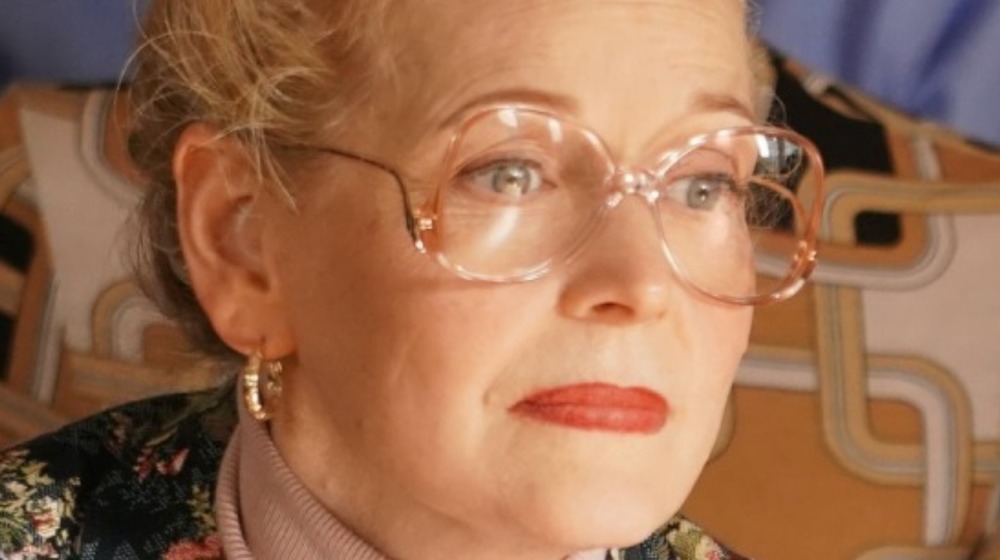 Netflix
If you've started watching Netflix's new feel-good tearjerker Firefly Lane — or you've completely binged the entire first season already — you might be wondering why the character Margie looks so familiar. Firefly Lane is a 10-episode adaptation of Kristin Hannah's 2008 novel of the same name, and it follows the unlikely friendship of two very different girls through the ups and downs of their lives over the course of several decades. One of the girls' mothers, a "stereotypical suburban mom" named Margie Mularkey, per Parade, is played by Canadian actress Chelah Horsdal in the show. However, she's hiding a secret of her own.
If Chelah Horsdal's take on Margie Mularkey has you thinking of another mom from a dramatic series, it might be that you recognize Horsdal from her regular role as picture-perfect housewife and mother Helen Smith on The Man in the High Castle. Her performance through the seasons on the hit Amazon show have earned Horsdal the Leo in 2017 and 2020, per IMDb.
In addition to her appearances in seven episodes of Firefly Lane and her memorable performance in TMITHC, Horsdal is recognizable from her regular roles in the television series Hell on Wheels, When Calls the Heart, and You Me Her. Horsdal also has recurring roles in a number of other television shows, including Arrow, Level Up, and Stargate SG-1.
Where you've seen Chelah Horsdal, Firefly Lane's Margie Mularkey, before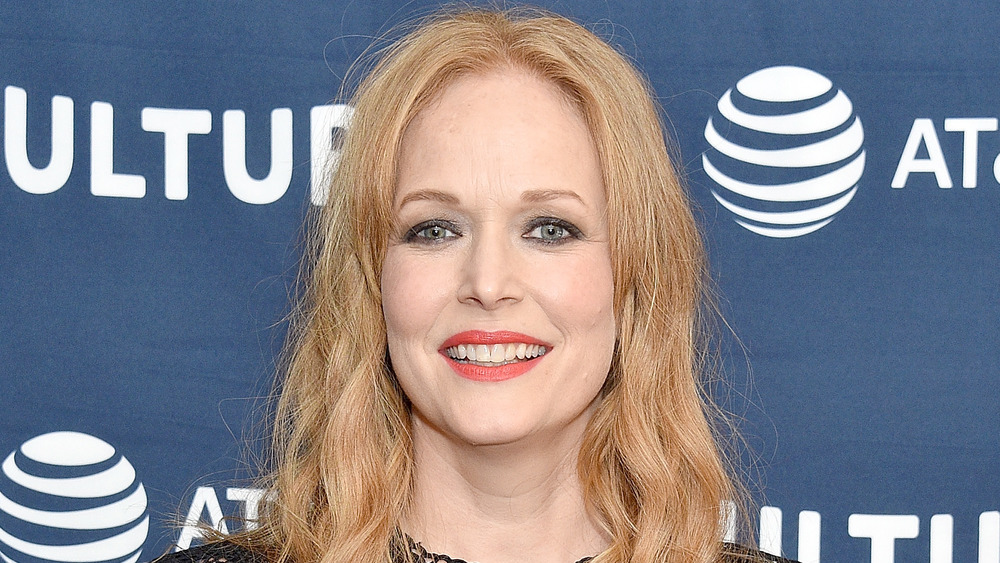 Gregg Deguire/Getty Images
According to IMDb, Chelah Phoebe Horsdal was born June 19, 1973, in Vancouver, British Columbia, and she got her start in modeling and commercials before appearing in TV shows and movies. She's also the daughter of the famous folk singer Valdy, and she has her own production company called Phoebe Films.
Chelah Horsdal's portrayal of Margie Mularkey on Firefly Lane probably isn't the first place you've seen this accomplished actress. In addition to her many roles on the small screen, Horsdal has had roles in several blockbuster films, including Aliens vs. Predator: Requiem, Elegy, and Rise of the Planet of the Apes. Horsdal played Wylona Earp in Last Stand to Nowhere, and she had lead roles in TV movies Lying to Be Perfect and Mrs. Miracle. Other memorable roles include her appearances in Burning Mussolini, Flirting with Forty, Marley & Me: The Puppy Years, On Strike for Christmas, and Nickelodeon's Gym Teacher: The Movie.
IMDb notes that Horsdal has been nominated for several awards for her work in film. In addition to her ensemble award for Best World Premiere, she won Best Actress at the 2016 Los Angeles Independent Film Festival Awards for her role in Candiland, and she won Best Actress at the 2020 Melbourne Indie Film Festival for her role in Last Stand to Nowhere. For a refresher on where you may have seen Margie from Firefly Lane before, check out Chelah Horsdal's demo reel.