The Cast Of Deadpool Before All The Fame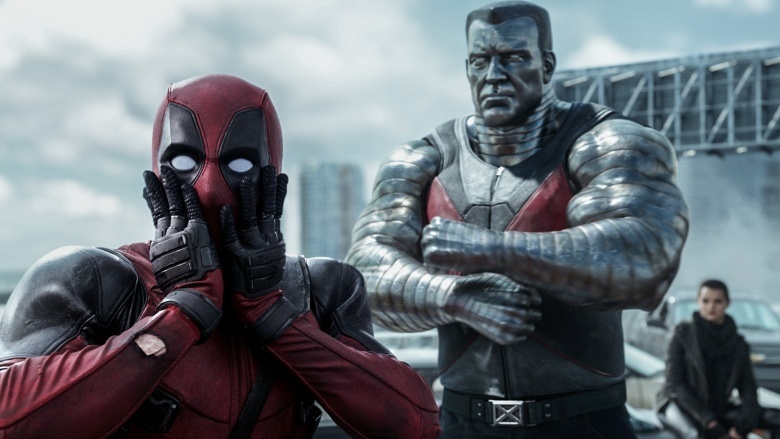 It took ten years for Ryan Reynolds and crew to get a Deadpool movie made—and once it happened, no one expected it to do much at the box office. To stay true to the essence of the comics, the film would need to be R-rated, a rarity in the superhero genre; second, after the debacle of Green Lantern, it seemed like maybe Reynolds wasn't cut out for playing comic book characters. Add in Fox's inconsistent track record with Marvel properties and a budget that was a fraction of most superhero movies—not to mention its February release date—and you have an idea just how low the bar was set.
The rest, of course, is history. Deadpool went on to become one of the biggest box office hits of the year, and a complete gamechanger for the studio and the stars. But before their careers were launched to the next level, here's what life was like pre-Deadpool for the cast.
Morena Baccarin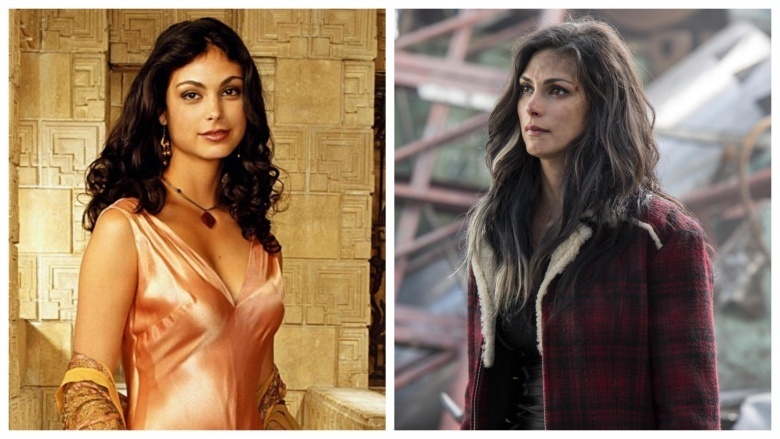 Baccarin played Wade Wilson's love interest Vanessa in Deadpool, but she's been a geek icon for far longer. The lovely actress was a relative nobody when Joss Whedon cast her as Inara Serra in his short-lived cult hit Firefly. Baccarin was a breakout star in the ensemble, and also returned for the follow-up film Serenity.
After her Firefly stint, Baccarin voiced Black Canary in the Justice League animated series, played the villain Adria in Stargate SG-1, and starred as the big bad lizard lady Anna in ABC's V remake. In 2013, Baccarin broke out of the sci-fi genre to play Jessica Brody in HBO's award-winning Homeland, and is currently a co-star on Fox's Batman prequel series Gotham. Another geeky note? She voiced the robo-computer Gideon (in an uncredited role) on The Flash.
T.J. Miller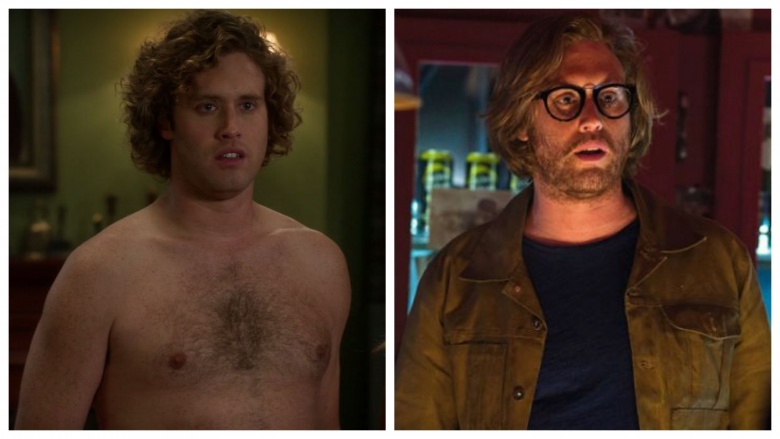 T.J. Miller has made a career out of being the snarky sidekick who looks slightly familiar, and it's a formula he stuck with to perfection in Deadpool. But before he was Wade Wilson's pal Weasel, Miller had a long journey to box office stardom. He landed on the scene as a relative unknown in 2008's found footage monster flick Cloverfield as Hudson "Hud" Platt, then picked up supporting roles in a pair of short-lived sitcoms. He had a role in ABC's 2007 series Carpoolers as Marmaduke Brooker, then co-starred in NBC's The Goodwin Games.
The third time was the charm for Miller, who finally found steady TV work with HBO's hit comedy Silicon Valley. He also popped up with a small role in 2014's Transformers: Age of Extinction before being picked up for Deadpool. Miller has also become a prolific voice actor—arguably his biggest voice role was Fred in Big Hero 6, though he's also contributed his unique vocal talents to the How to Train Your Dragon franchise, High School USA!, and Disney XD's cult hit Gravity Falls (Miller voiced Robbie Valentino).
Karan Soni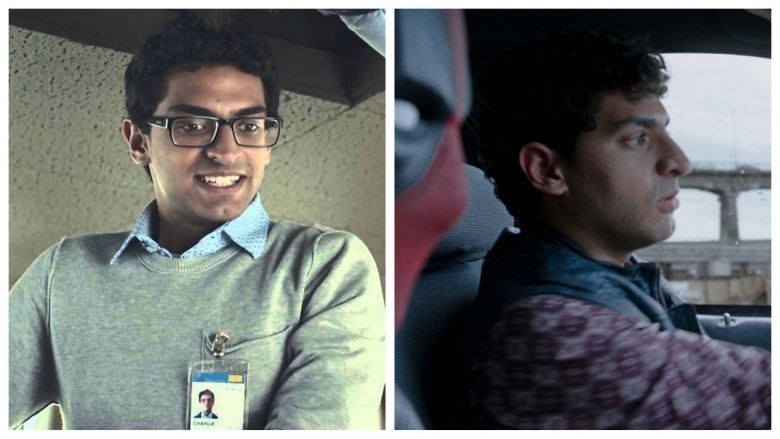 Movies have a way of reminding everyone that cab drivers are prone to any series of unfortunate events just by picking up the wrong fare. And poor Dopinder's life, which we learn is a general mess to begin with, only gets worse once he starts heeding Deadpool's love advice.
Karan Soni initially came to the U.S. to take business courses at the University of Southern California and only got into acting after some of his professors urged him to start auditioning. First came a bunch of bit parts on various TV shows like the short lived 1600 Penn, Trophy Wife, and The Protector, but Soni started picking up bigger roles on shows like Amazon's Betas and Yahoo! Screen's Other Space, the latter created and executive produced by Paul Feig. He made the jump to high-profile features with a small supporting role in the kid-friendly horror-comedy Goosebumps, based on the popular book series.
In December 2014, Soni auditioned for the role of a cab driver named George, totally unaware of what the movie in question was even about. Three months later, he found out he not only got the part, but that it was for Deadpool.
Ed Skrein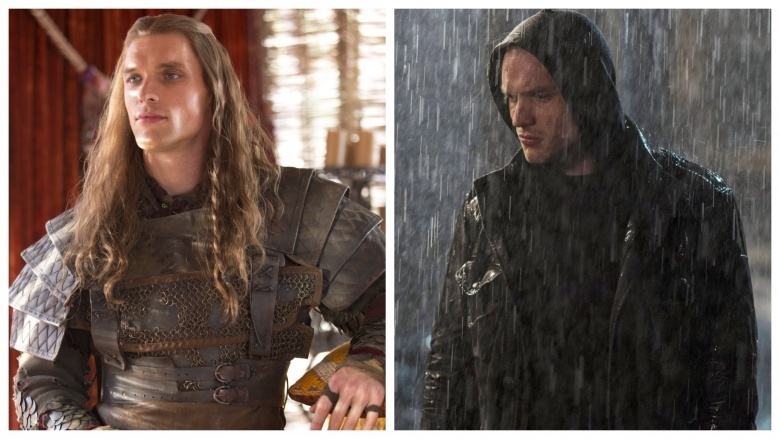 What is it about the British that always makes them such great villains? To be fair, the whole British Imperialism thing might have something to do with it. Anyway, Ed Skrein just looked like he was going to be trouble from the minute we saw him in Deadpool, ominously chomping on an apple waiting for a warlord's helicopter to land. But before Ed played Ajax, the Deadpool villain with clear anger management issues, he was Jason Statham's younger brother in The Transporter Refueled—and even before that, he had a recurring role in a little show called Game of Thrones. Maybe you've heard of it?
Ed was the original Daario Naharis, loverboy to the Khaleesi, a.k.a. Daenerys Targaryen, a.k.a. the Mother of Dragons. He lasted about three episodes before he was replaced by Michael Huisman, which went over about as smooth as the time Rosanne swapped Beckys. According to Skrein, it wasn't his choice to leave, but starring in Deadpool isn't the worst thing that could happen to an actor.
There isn't too much on Ed's resume pre-Thrones, but those interested in checking out one of his earliest roles can look for Piggy, a very disturbing British horror film about a man looking to avenge his brother's death with the help of a masked vigilante. Arguably more interesting, though, is his pre-acting career. Turns out Ed was once a rapper and released an album in 2007 called The Eat Up. Fingers crossed that Deadpool 2, being its ever-meta self, uses one of his songs on the soundtrack.
Gina Carano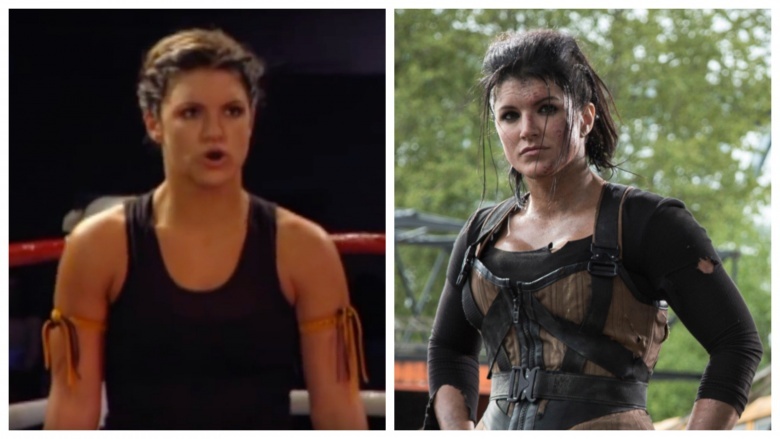 Before she started kicking butt on the big screen, Carano was literally just kicking butt. The actress got her start as an elite Muay Thai martial artist, then made the move into straight-up MMA fighting, racking up a 12-1-1 record in kickboxing, a 7-1 record in MMA fights, and bouts in Shotwime's EliteXC and Strikeforce: Triple Threat. She also participated in the first-ever sanctioned female MMA bout in Nevada, fighting Leiticia Pestova.
As for her acting career, Carano broke into Hollywood thanks to (you guessed it) her Muay Thai experience, nabbing a role in the 2006 film Ring Girls, about five American women who fight the best Muay Thai fighters in the world. From there, she signed up for a stint on NBC's American Gladiators as the gladiator "Crush." Her breakout film role came in Steven Soderbergh's critical 2009 hit Haywire, which opened up doors to allow Carano to star in 2013's Fast and Furious 6 and 2014's In the Blood.
When Deadpool needed someone to bring the badass Angel Dust to life, Carano was an obvious choice. Though it at least gave her the chance to play around in the superhero genre, fans were really pulling for her to land the role of Wonder Woman in Warner Bros.'s DC Expanded Universe (seriously just Google "Gina Carano Wonder Woman" and look at the pics). As we all know, that one went to Gal Gadot (who Carano co-starred with in Fast and Furious, so it all comes full circle).
Stefan Kapcic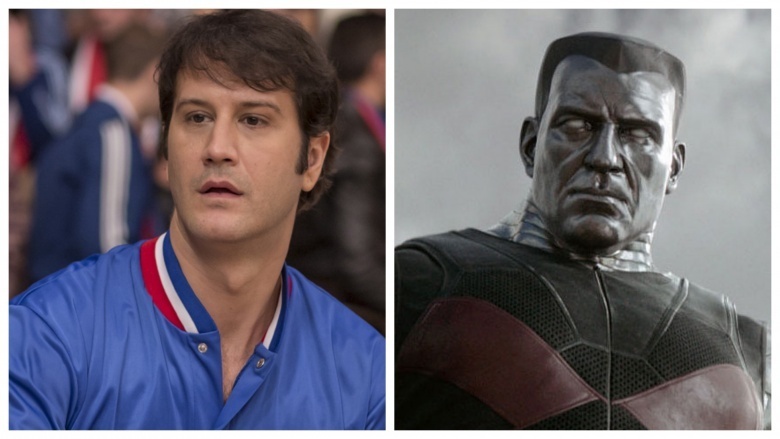 Deadpool marked the fourth onscreen appearance for the X-Men's Colossus, but the first time the character wasn't flesh and blood. Instead, the gentle metallic giant came to life via CGI and the stop-motion and voice acting talents of Stefan Kapicic.
The actor was cast as the mega-mutant somewhat last minute, replacing the original actor, Andre Tricoteux, and undergoing a pretty rigorous and top-secret auditioning process that involved 120 takes. While most of Kapcic's acting credits have come overseas, the Serbian actor previously had guest roles on 24 and Numb3rs. Born in Germany, he's fluent in five languages and was already a huge comic book fan, citing Deadpool as one of his favorites. It also didn't hurt that the statuesque actor, who's 6'4", had the physicality and accent that director Tim Miller envisioned for the role.
Brianna Hildebrand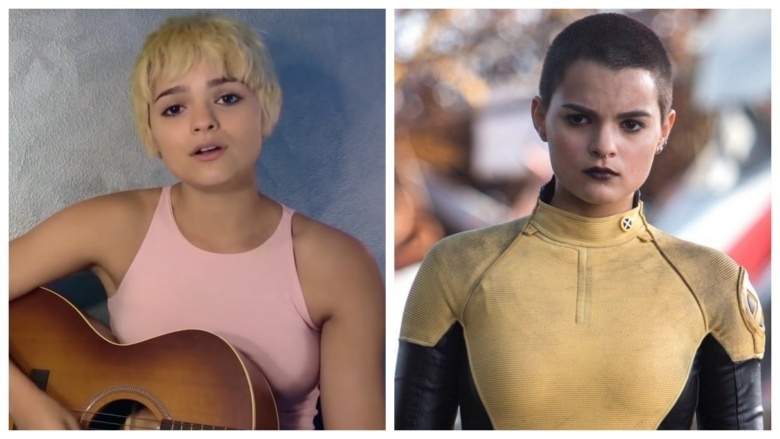 Not just anyone can play a character with a name like Negasonic Teenage Warhead, but Brianna Hildebrand was pretty much a complete unknown when she landed the role. Hildebrand had only done a web series and a short film prior to appearing as the perpetually annoyed sarcastic teen mutant, and when she auditioned for Deadpool, she didn't even know what she was going out for—she only knew Reynolds was already attached to star in the project.
Hildebrand may have been a newbie to the movie business, but she was definitely aware of who her costar was. Brianna had such a huge crush on Ryan Reynolds when she was a freshman in high school (which was like five minutes before the 18-year-old was cast) that she Photoshopped herself into a picture with him. Apparently she was so proud of her skills that she brought the image to the set and showed it to the onetime object of her affection. Totally not awkward at all.
Ryan Reynolds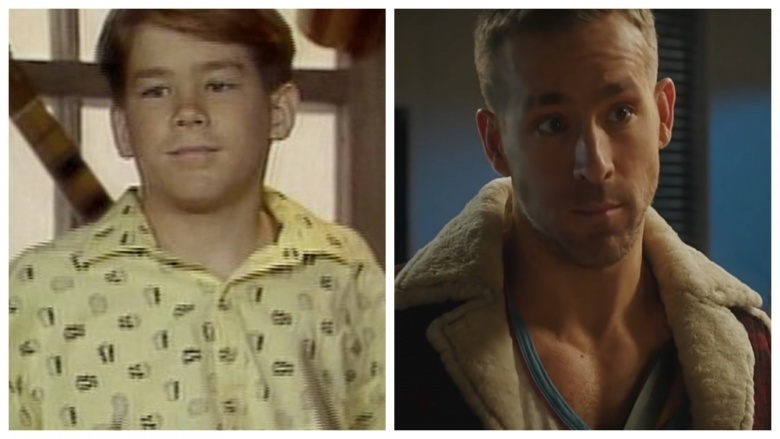 Obviously you'd heard of Ryan Reynolds before Deadpool, and not merely because he's married to Blake Lively or was married to Scarlett Johansson (though that probably helped his profile a bit). And definitely not just from that time he was that other superhero Green Lantern. Maybe it was when he first depicted the Merc with a Mouth in X-Men Origins: Wolverine. Or maybe it was from his role as Hannibal King in Blade: Trinity, the movie that Reynolds credits with getting him the role of Deadpool. Sure, there are similarities between the two, but moviegoers already knew Reynolds had more than proven his affinity for playing sarcastic smartasses in Waiting, National Lampoon's Van Wilder, and the TV show that put him on some people's maps, Two Guys,A Girl, and A Pizza Place.
Maybe you were more a fan of Ryan's rom-com phase and saw him in The Proposal, Definitely, Maybe, or Just Friends. Point is, Reynolds has been around for a long time, and had a lot going on during and before the decade it took to bring Deadpool to the big screen. But did you know that one of the most famous Canadian exports was a child star?
Long before he was named Sexiest Man Alive or posing shirtless in men's fitness magazines or dating some of the most beautiful women in Hollywood, Reynolds made his bones on the boob tube: he had guest roles on shows like The X- Files, Sabrina, the Teenage Witch and The John Larroquette Show, but his very first break came in 1991, courtesy of a Canadian soap called Fifteen (also known as Hillside in Canada).
The teen drama was initially meant for the Disney Channel, but ended up airing on Nickelodeon when the Mouse House passed on it. It ran for four seasons and produced 65 episodes, which means there are plenty of chances to catch a very pre-hunk Reynolds navigate through the show's trope-heavy canvas while wondering if a high-school Blake or Scarlett would have given him the time of day.