Why You'll Never See A Napoleon Dynamite Sequel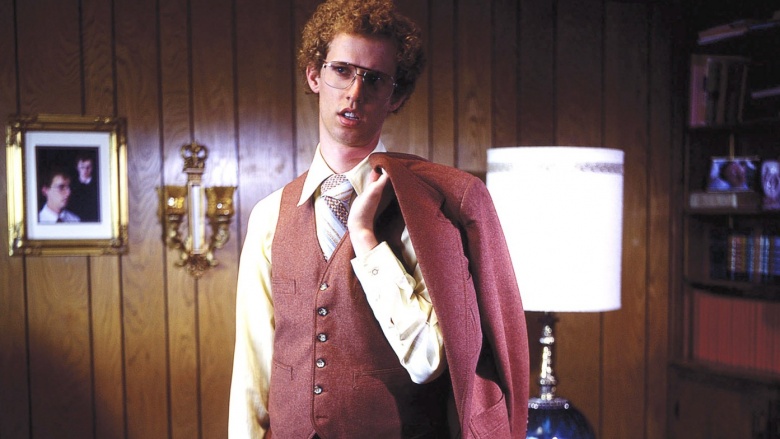 Napoleon Dynamite was one of the most unlikely hit films of 2004 (or any other year, really). Directed by 25-year-old Jared Hess (from a script he wrote with his wife, Jerusha) and starring a cast of mostly unknowns, the quirky indie comedy was difficult to categorize: a series of vignettes, it tracked life in a small Idaho town for idiosyncratic characters like the arrogant Napoleon (Jon Heder), his online dating-obsessed brother Kip (Aaron Ruell), and their Uncle Rico (Jon Gries), still reveling in his high school football glory days. Against all odds, it grossed $44 million against a $400,000 budget—not to mention any profits on all those ubiquitous "Vote for Pedro" T-shirts. It seems like the perfect candidate for revisitation, but so far, there hasn't been a Napoleon Dynamite 2. Here's why.
Jon Heder is too busy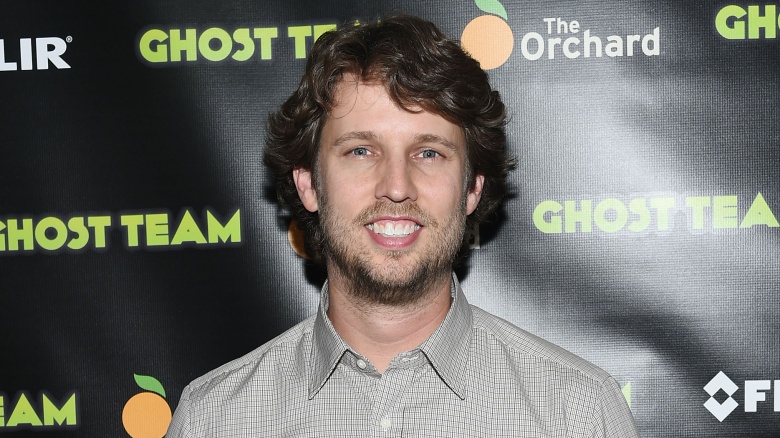 Getty Images
Napoleon Dynamite lead to a relatively brief but fruitful period for Heder that saw him starring in a string of comedies that included Just Like Heaven with Reese Witherspoon, The Benchwarmers with David Spade, and Blades of Glory with Will Ferrell. Heder has since switched gears, putting his distinctive cadence to use as a voice actor and racking up more than a dozen credits for work on animated movies, TV cartoons, and video games such as Monster House, Surf's Up, The Legend of Korra, Pickle and Peanut, Uncle Grandpa, and Epic Mickey 2. Also a major time-suck for Heder: the man has four kids.
The director's other films have not been bankable hits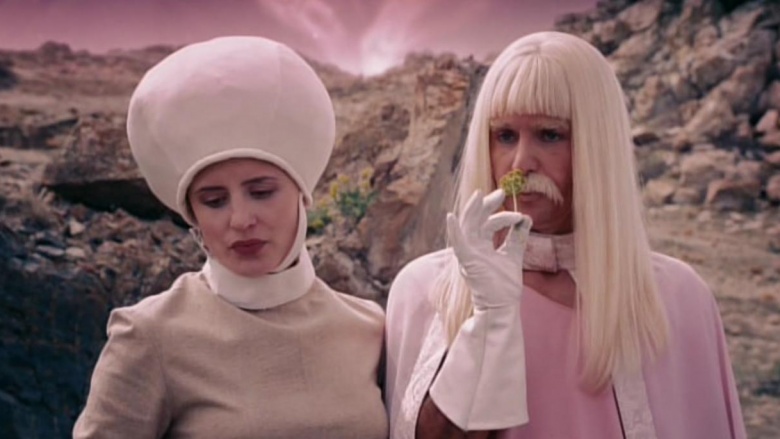 Jared and Jerusha Hess have continued to make one-of-a-kind movies in their own style and flavor. Among their efforts: the luchador comedy Nacho Libre, the fantasy fiction send-up Gentlemen Broncos, and the religious artifact fraud comedy Don Verdean. But as is often the case for singular artists with a unique vision, the Hess' movies have had a hard time attracting broad (or even sizable) audiences. Case in point: Gentlemen Broncos grossed just $113,000, which is about three times as much as Don Verdean pulled in. Film studios and distributors won't take a chance on a weird movie if it's not going to put butts in seats.
The director is too busy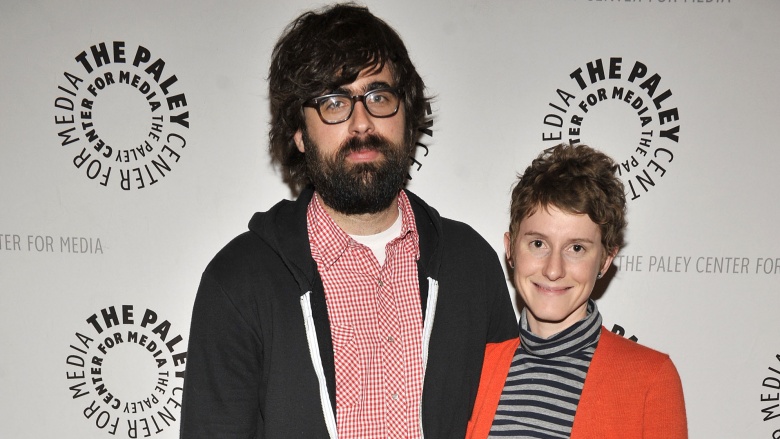 Getty Images
While Jared Hess can't seem to find broad support for his own creations, he's still a for-hire director in demand. To that end, he's switched professional gears, helming movies written by people other than himself or his wife. For instance, he directed the 2016 ensemble comedy Masterminds, and is slated to direct the next, long-awaited entry in the Shanghai Knights series.
The director isn't interested in a sequel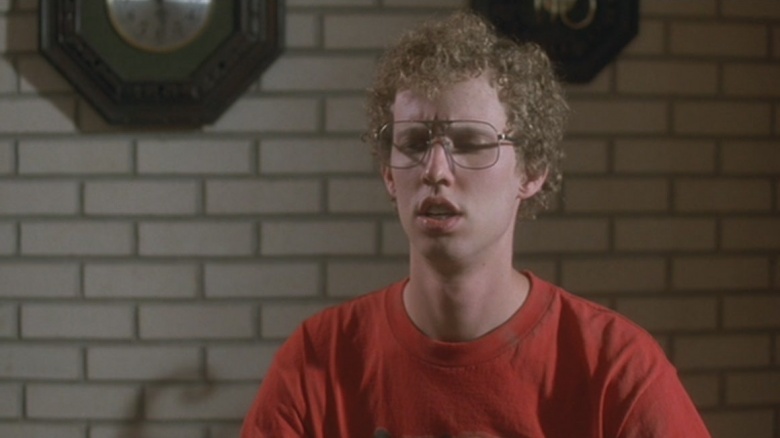 Napoleon Dynamite was a unique and organic thing, and a classic example of lightning in a bottle. Perhaps nobody understands that more than Jared Hess, which is one reason why he doesn't really want to try making a sequel. In 2010, he told a reporter that because the movie was conceived as a one-time deal, a sequel wouldn't work. "When sequels are an afterthought, they usually end up being bad, but when they were originally intended to have multiple films made up of the same story, I think it works," Hess said. "But oftentimes when sequels are done just because the first one was successful and they do it for that, I don't know."
There was a TV series continuation, and it bombed
Eight years after its auspicious big-screen debut, Napoleon Dynamite did get a sequel of sorts: an animated TV series. Six episodes ran on Fox in the spring of 2012, with the main cast reprising their roles. The show couldn't attract an audience, however, and finished the 2011-12 season at #103 in the ratings...after which it was quietly canceled.
The characters returned to promote a state fair...
Audiences were able to pay another visit to the Napoleon Dynamite universe, albeit a short and unofficial one, courtesy of an ad campaign that aired shortly after the film's theatrical run. Jon Heder and Efren Ramirez basically played Napoleon and Pedro a few more times in a series of TV spots promoting the 2005 Utah State Fair.
...And they came back again to shill for Burger King
Napoleon Dynamite gave an otherwise overlooked junk food its due: tater tots. Never has a fictional character so loved the chopped-and-fried potato nuggets as Napoleon, who, in a signature bit of weirdness, saved school lunch tots in his pants pockets to eat during class—and he would not share. The movie is so connected with tater tots in the public consciousness that in 2016, Burger King recruited Heder and Ramirez to star in a commercial for the chain's latest offering, Cheesy Tots.
The time has passed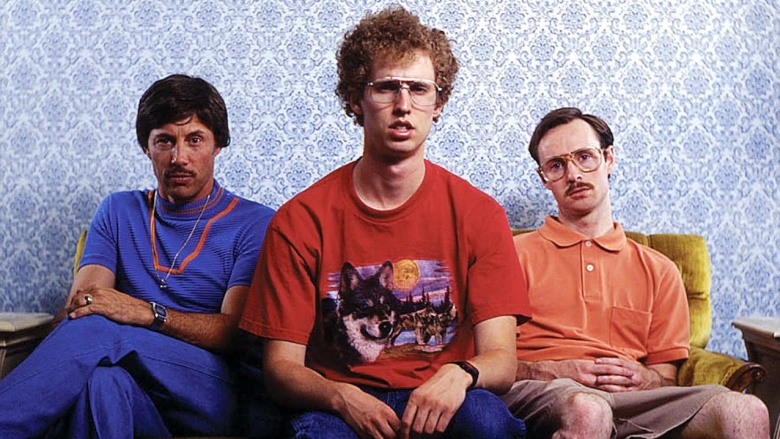 Napoleon Dynamite is more or less a high school movie, and sequels to high school movies almost never work if the characters (and actors) have aged past the point where they could conceivably work in that age range. The American Pie franchise is a notable exception, following the first film's characters as they tackle college and marriage, but Napoleon Dynamite doesn't feel like the kind of the movie where the characters would need to be revisited as adults. And if all or most of the characters are all still somehow living in the same small town...well, the audience has already seen how they behave in that environment. There's just not a lot more to say, and too much time has passed to boot.