Sons Of Anarchy Mayans MC Spin-Off Will Get A Pilot Episode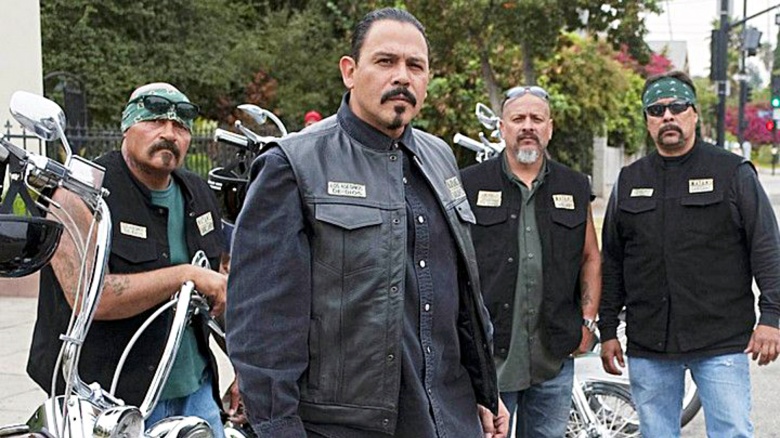 FX
The Mayans MC will finally step into the spotlight.
FX announced (via Entertainment Weekly) that a Sons of Anarchy spin-off focused on the Hispanic motorcycle club will shoot a pilot in March. SOA creator Kurt Sutter will co-write and direct the episode.
The Mayans were recurring and significant characters throughout the show's seven-year run. The club controlled northern California and Nevada, and the president of the Oakland Chapter was Marcus Alvarez (Emilio Rivera). Their cuts read "Los Asesinos de Dios," which means Assassins of God.
According to the official synopsis, Mayans MC will be set in a "post-Jax Teller world where EZ Reyes, a prospect in the Mayan MC charter on the Cali/Mexi border, struggles with his desire for vengeance against the cartel, and his need for respect from the women he loves."
It's not clear if Rivera will be involved with the pilot, but he recently shared an image (below) that hints that he might be.