This Is The Actor Who Played Vince Lombardi In The Super Bowl Preshow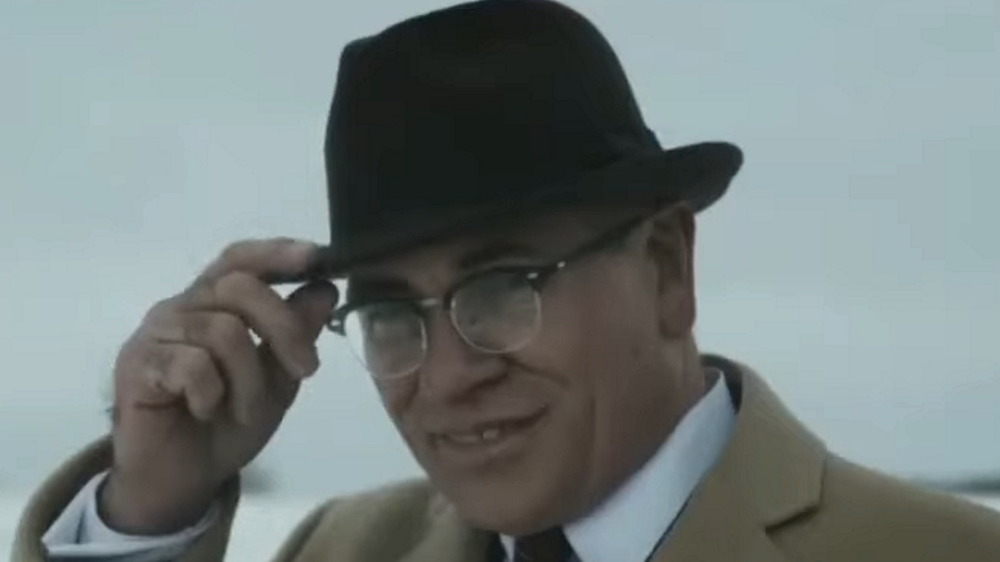 NFL
The Super Bowl only comes around once a year, so the brains behind the show need to make sure each one kicks off right (before the actual kickoff, that is). That's why you need a preshow that tackles audience hearts right into the end zone. For 2021, the Super Bowl started off with a heartfelt tribute to Vince Lombardi, who became a football legend when he led the Green Bay Packers to victory for five years. Two such victories took place during the first two Super Bowls, so you can't spell "Super Bowl" without "Vince Lombardi."
Sadly, Lombardi died in 1970. His memory lives on thanks to the Vince Lombardi trophy — which has been awarded to players such as Brett Favre — but for the 2021 tribute, the cinematic effect of Lombardi walking through the present day wasn't done by simply featuring b-roll footage of Lombardi. Instead, the video starred a dead ringer for the coaching champion — and instead of going for a recognized actor, the NFL opted for a talented Kansas native.
If you live in Topeka, Kansas, you might have heard of the actor who received the honor of resurrecting Vince Lombardi. If not, here's a look behind the scenes.
Introducing Russ Hutchison as Vince Lombardi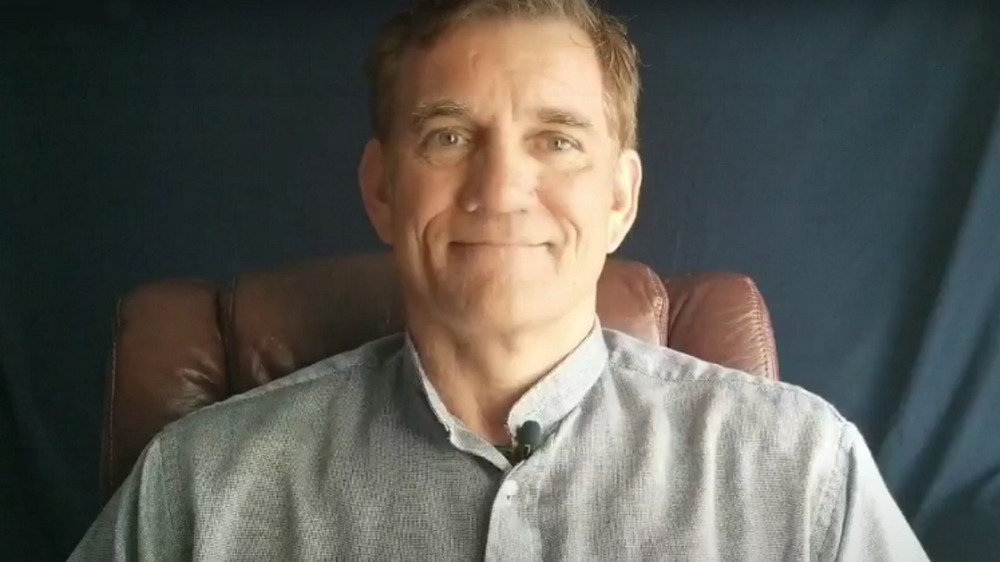 Russ Hutchison / YouTube
If you watched the preshow and thought the actor looked and sounded remarkably like the late, great Vince Lombardi, you should applaud the talent of Russ Hutchison, and before you ask — the NFL preshow wasn't his first blitz. Hutchison got his start in 1993 at the Topeka Civic Theater and has gone on to appear in numerous commercials, such as a 2001 Panasonic commercial, as well as H&R Block and Vanderbilts ads. They've all been speaking roles.
However, Hutchison's experience isn't limited to television snippets that try to sell you products. He has appeared in movies such as All Creatures Here Below and Truman, as well as TV shows such as Ghosts of the Elysian Arms and Hound of the Baskervilles.
If you live in Topeka, Kansas, you might have caught wind of a news report that spoiled the Super Bowl surprise a week in advance, and the actor has openly celebrated the role (and commercial) on his Twitter. But if you live elsewhere, you were probably able to watch Hutchison's performance unhindered by spoilers.
With any luck, Russ Hutchison will get to portray more such roles in the future.