Survey Reveals How Many People Want Nicolas Cage To Play A MCU Villain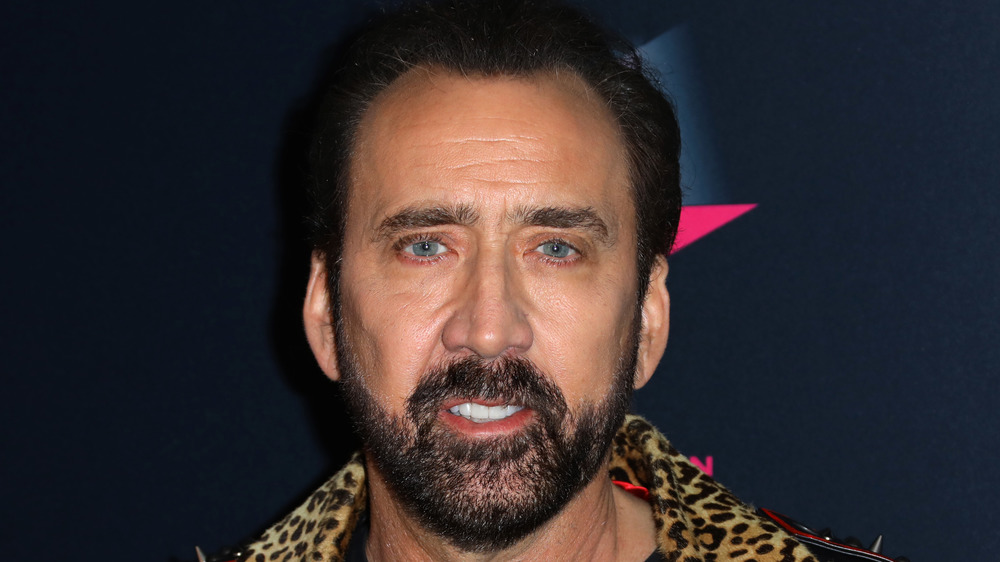 Jc Olivera/Getty Images
It's no secret that the Marvel Cinematic Universe is held together by its epic roster of heroes, both major and minor. Since the shared universe launched in 2008, marquee names like Captain America (Chris Evans) and Hulk (Edward Norton, later Mark Ruffalo) have added to their rich legacies, and lesser-known characters such as the collective Guardians of the Galaxy and Captain Marvel (Brie Larson) have grown into pop culture juggernauts. While they're all endearing in their own ways, though, they're not solely responsible for the cultivation of their massive success: Without worthy villains to oppose them, their time on the big screen would be less than memorable, to say the least.
Over the years, the MCU has supplied no shortage of bad guys, with a range of results. The likes of Thanos (Josh Brolin) and Erik Killmonger (Michael B. Jordan) managed to become cool, while their contemporaries like Yellowjacket (Corey Stoll) and Justin Hammer (Sam Rockwell) got lost in the shuffle. Regardless of which end of the spectrum they end up on, more often than not, there's a highly talented actor bringing them to life. In fact, it has become the norm for fans across the internet to speculate on who may portray the MCU's latest antagonist, and to express their dream castings as well.
To gauge who the people most want to see face down Marvel's many heroes, Looper recently ran a poll asking for their picks. And when it comes to one of the selections — Hollywood icon Nicolas Cage – the final tally was rather interesting.
Nicolas Cage is a mild (but notable) contender for fans' MCU villain dream pick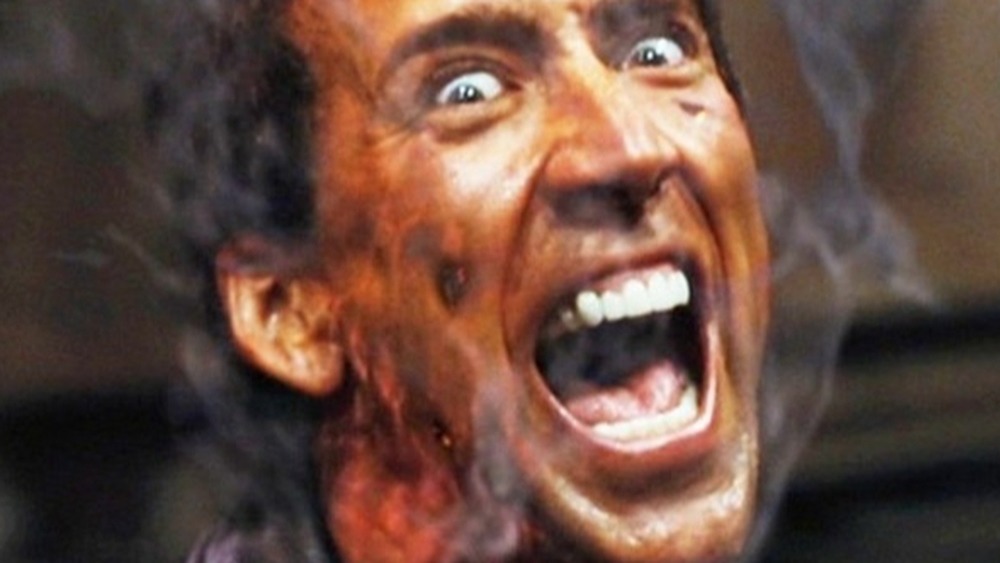 Sony Pictures
Of the 650 participants in our survey, over 16% of them voted for Nicolas Cage as a future MCU villain. Comparatively, the undisputed winner was Leonardo DiCaprio, who took 25.54%, and the remaining spots below these two went to Liam Neeson — a close runner-up to Cage at 16% even — while Russell Crowe earned 14.77%, Melissa McCarthy snagged 14.15%, Mr. Bean himself, Rowan Atkinson, garnered 7.69%, and write-in votes came in last with a modest 5.38%. This latter choice brought with it a handful of enticing alternatives, including John Boyega, Christoph Waltz, Keanu Reeves, and even Gilbert Gottfried, among others.
The context surrounding Nicolas Cage's final score may help explain why he didn't take first place but, rather, wound up in the second position. As of this writing, he's only joined the Marvel world on two occasions, taking on the title role in 2007's Ghost Rider and its 2011 sequel, Ghost Rider: Spirit of Vengeance ... and neither film impressed. The first has a dismal 26% Rotten Tomatoes score, and the latter rests at 18%, perfectly encapsulating the disappointment fans felt from these botched adaptations. In both movies, Cage puts in mildly entertaining performances as Johnny Blaze, but audiences still appear hesitant toward the idea of him signing on for another super-powered production.
At the same time, perhaps Ghost Rider wasn't the proper part for Cage, and something villainous would better serve his acting strengths. He's got a unique style in front of the camera, often putting in his best work under chaotic, frantic roles. Look no further than his performances in Face/Off from 1997, or 2018's Mandy for examples of his unruly, high-intensity talent. The prospect of finding the perfect bad guy for him to spread his creative wings with is, in fact, likely what led to him landing as many votes as he did. 
We can only hope that when the opportunity arises, Nicolas Cage will get to do what he does best in the MCU, and give the good guys a run for their money.