You'll Barely Recognize Millie Bobby Brown With Her New Look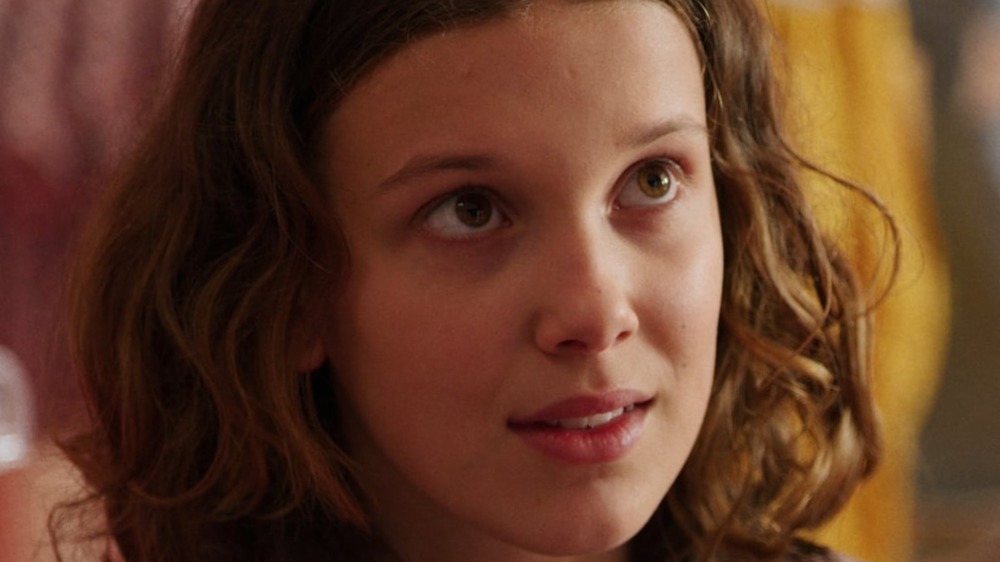 Netflix
Is Eleven's look evolving again? That remains to be seen, but Stranger Things star Millie Bobby Brown's new hairstyle certainly has fans talking. The 16-year-old debuted her latest look, a curly bob with bangs, on February 3rd on her Instagram Story (via TeenVogue). And while she didn't offer any explanation for the change, the photo has left her fans speculating about what her new haircut could mean for Stranger Things season 4 — or Brown's next project.
Without context, it's hard to be sure if the actress' dramatic cut is for a role, or just for fun. After all, Brown has never been shy about changing up her hair. She famously shaved her head for Stranger Things season 1, and since then, she's added extensions, dyed her hair blonde, and made all of the stylistic changes you would expect from a typical teen.
Of course, in addition to being a teenager who loves experimenting with different styles, Brown is also one of Hollywood's most recognizable stars. And as such, it's only natural for fans to be intrigued when she debuts a new look. This style in particular has just enough of a retro vibe that it could be Eleven's season 4 hair.
In January, Brown's co-star Gaten Matarazzo told People that filming on Stranger Things season 4 is taking longer than usual due to COVID-19 restrictions. As a result, the cast is still hard at work on the new season of the hit Netflix series. That means Brown may have just given fans a sneak peek at what Eleven's post-Hawkins hair will look like as she settles into a new town with the Byers family.
Millie Bobby Brown's new hairstyle could be for her next role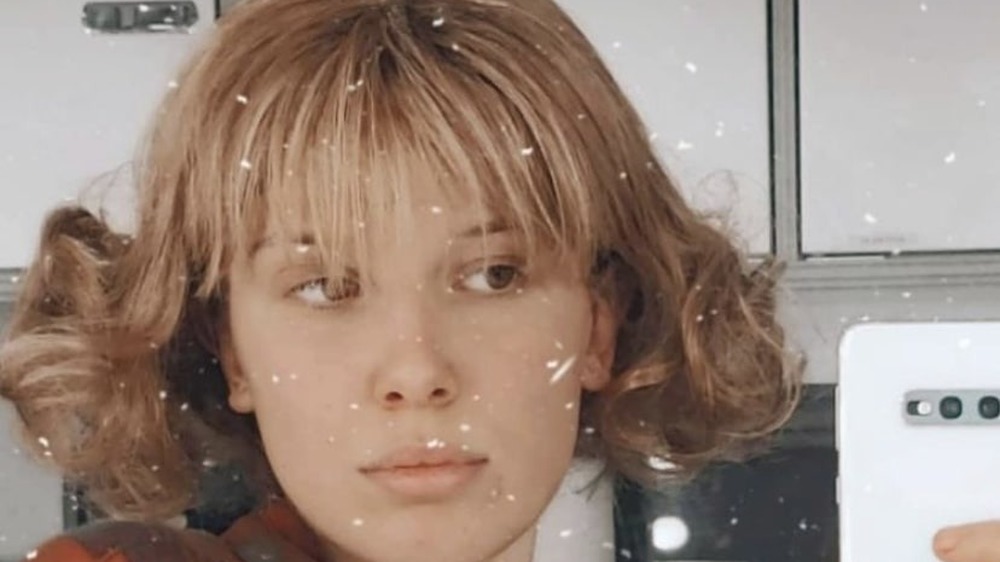 Millie Bobby Brown/Instagram Story
While wrapping up Stranger Things season 4 is likely Brown's first priority, she also has another big role coming up soon. In July 2020, Netflix announced the Stranger Things actress would star in the streamer's upcoming film The Girls I've Been, based on Tess Sharpe's novel of the same name.
As reported by Deadline, the movie follows Nora, a teenage con artist who has to use her special talents to get herself, her girlfriend, and her ex-boyfriend out of a hostage situation at a bank. There's no word yet on when the movie is scheduled to begin filming, but Brown's bold, short hair could certainly work for a teen thriller.
In addition to The Girls I've Been, Brown has at least two other projects lined up, as well. She's also attached to The Electric State, a sci-fi film from the Russo brothers, and The Thing About Jellyfish, another YA book adaptation. But with Hollywood productions having to work under strict COVID-19 restrictions it seems unlikely that Brown would be able to film any movies while she's working on Stranger Things season 4.
Still, whether or not Brown's short curls are for a project or just for fun, there's no denying that the young star is absolutely rocking her latest look.